Student home insurance
---
---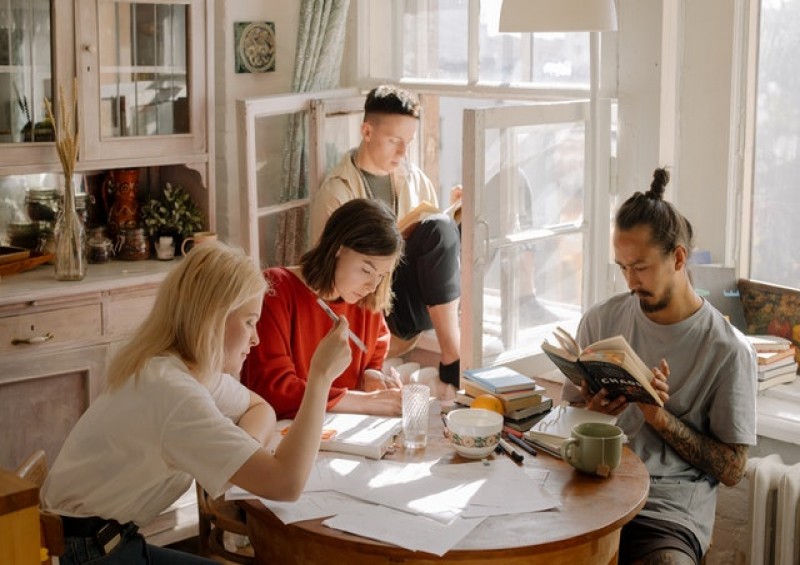 If you're planning on heading off to university for the first time in September, you'll likely have many questions on your mind about how you're going to look after your finances as a student, as well as all the ways you can protect your new home when you move into a new place as a student.
One of the things you will need to think about is getting contents insurance for your student room so that your possessions are protected while you're at university.
However, we totally understand that it can be overwhelming to know where to begin when it comes to taking out any kind of insurance policy, especially as a young person, so we've got you covered in our simple, but comprehensive guide to student possessions insurance below.
What is student house insurance?
As a student, moving into student accommodation, you won't need to worry about taking out a comprehensive home insurance policy such as buildings insurance as this will be the responsibility of the landlord of your accommodation.
However, it is your responsibility to take out student contents insurance if you want to ensure that your belongings are covered in the event of a break-in or damage caused inside your student home.
You might also like: What is tenants' insurance and what does it cover?
Do you need student insurance?
It's not a legal requirement to have home insurance as a student but it can offer you great peace of mind while you're at university so that you know all your possessions are protected in the event of something happening to them.
Student accommodation can often be an easy target for criminals as they know how to go about stealing from students, and as you'll likely own quite a wealth of belongings, such as a laptop, smartphone and clothes, for example, the value of your items can be quite significant.
Therefore, by taking out student contents insurance, you can rest easy knowing your possessions are covered if anything happens to them.
You might also be interested in: What Home Insurance Do I Need If I Rent?
When should I take out a student contents insurance policy?
It's advised that you should take out student contents insurance before you move into your student accommodation so that you know the policy is in place straight away once the term starts.
There's no point waiting until a few weeks into the school term to take out contents insurance for students as you could have your belongings stolen in the first week of moving in and then you wouldn't be covered, so it's always best practice to have a policy in place just before you move in.
What does contents insurance for students cover?
What exactly you'll be covered for with your student contents insurance policy will depend on the insurance provider you choose and the type of policy you take out, but you can expect most student home insurance policies to cover the following:
Mobile phones, tablets and laptops
Clothes and shoes
Cash
Uni textbooks and reading materials
TVs
Watches and jewellery (up to a certain amount)
Furniture and household appliances
However, depending on the type of policy you take out, you may have to opt for specific "high-value" insurance for some items such as laptops, TVs, jewellery and cameras if they're worth more than £1,500 as some insurers won't cover these high-value items as standard.
What's not included with a student contents insurance policy?
While each policy will differ slightly with regards to what exactly you'll be covered for, you can usually expect the above criteria to be included with most types of policies. However, there are some things that a student contents insurance plan won't cover you for, including some of the following:
Theft of possessions that weren't in your home

. For example, if your phone or laptop was stolen outside of your home (such as in your university library, for example), you most likely won't be able to make a claim. However, you can usually add these types of things as an extra to your policy.

Theft of possessions when there is no sign of forced entry

- if the insurance provider believes you left your home unlocked and your belongings were stolen, they most likely won't pay out for any claim you make.

Accidental damage

- you can usually add this as an extra add-on to your policy.

Theft as a result of your student accommodation being unoccupied for more than 30 days

. For example, if you go home to your parents' house during the summer holidays and you leave your student accommodation unoccupied for a long period of time and there is a break-in, you probably won't be covered due to the property being unoccupied for so long.
You might also like to read: Home Insurance Terms Explained
How much does student home insurance cost?
The cost of home insurance for students varies enormously depending on numerous factors such as the value of the items you plan on insuring, where you live and whether you've made any previous claims on a home insurance policy in the past.
For example, if your student accommodation is in an area where there have been numerous break-ins in the past and a lot of claims have been made on people's home insurance policies, you may have to pay more for student contents insurance as insurance companies will deem the area where you live to be more at risk.
According to a study carried out in December 2021 by Compare The Market, 51% of students could find a students contents insurance policy quote for as little as £57 a year, so it is possible to find affordable home insurance for students, providing that you shop around and look for the best quotes.
How to find the best student contents insurance
When it comes to finding any kind of insurance policy, whether it be car insurance, travel insurance or indeed, home insurance, the best way to find an affordable policy for you is to simply compare quotes from different providers.
Take a look below at some of the best insurance providers for student contents insurance in the UK include:
Churchill

Legal & General

M&S Bank

Admiral

Hastings Direct
Start comparing contents insurance today by clicking the button below:
---