How Multi Car Insurance Can Save You Money
You could get cheaper cover with multi-car insurance!
---
---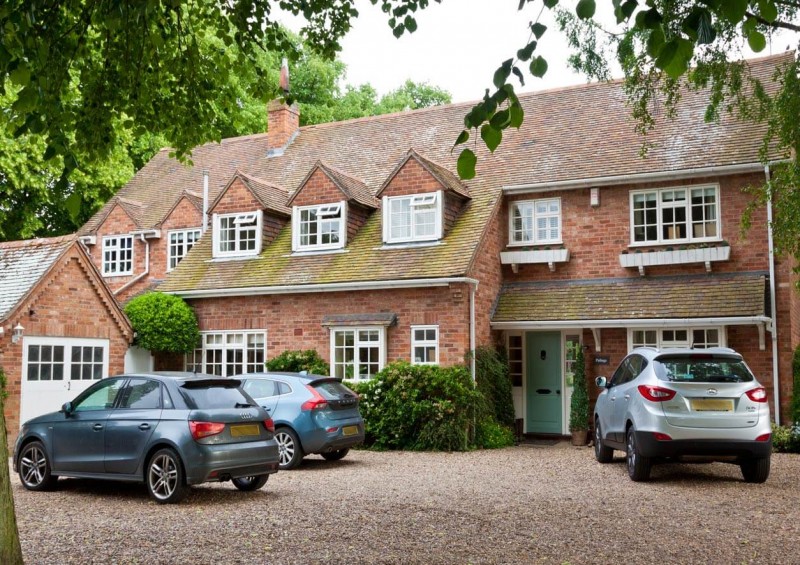 With the amount of vehicles per household increasing each year, car insurance can be a hard financial hit that most of us endure each year.
But if you have more than one car, you could be saving money with multi-car insurance rather than the standard single-car cover.
Here, we define multi-car insurance, outline how it works and present its benefits, including a case study to determine whether or not it can really lower the price of your insurance premiums.
Click an of the links below to skip to specific sections:
What is Multi-Car Insurance?
Multi-car insurance is basically an insurance policy which can cover up to five cars on one policy, providing all the advantages of single-car insurance and more, but with all your paperwork in one place, and often at a discounted rate.
As most insurance companies would prefer you to have all your vehicles insured through them, they are likely to offer multi-car discounts which means that you are very likely to save money – up to a third off the price in some cases!
If you or your family need to insure two or more cars at the same time, there's no real reason not to do so through multi-vehicle insurance.
How Does Multi-Car Insurance Work?
When deciding on your level of cover for multi-car insurance, you are able to choose different levels of cover and the excess for each of the cars and drivers (subject to the policy's terms).
If you have, for example, three cars with different renewal dates, an annual multi-car insurance policy won't begin until all three cars have reached their renewal date.
So, if there is a short gap between renewal dates, the cars waiting for the final car to reach the end of its existing policy are usually covered by temporary or short term insurance until the new multi-car cover begins.
From then, you will not have to worry about the hassle of differing insurance renewal dates between cars, as your multi-car insurance means that all the vehicles are renewed on the same date each year.
Multi-car insurance benefits the insurance companies – as they have more vehicles on their books – and it also benefits you with easier paperwork, a consistent renewal date across all cars and most importantly, cheaper cover.
Vehicles must generally be cars, depending on the insurer, but van insurance is typically offered separately by most insurance companies.
Who is Multi-Car Insurance For?
Whether multi-car insurance is worth it depends on your personal situation, but if you qualify for a quote, it is likely to be cheaper than individually insuring each vehicle with separate policies.
If there are two or more cars in your household – or family – then multi-car insurance is likely to benefit you.
People who generally opt for multi-car policies include:
Individuals with multiple cars

Households with more than one car

Couples with more than one car, either living together or apart

Families with children living away (at university, etc.) with their own car
Multi-car cover can be useful for anyone with two, three, four or five cars, whether they are spread across a family or owned by just one individual.
Usefully, the insurance not only covers one person, but it is also able to provide insurance for a family or couple under one policy, potentially making it cheaper for all drivers.
The Best Multi-Car Insurance
Some insurance companies don't offer multi-car insurance at all, so it will take some shopping around before finding the best deal for you.
Comparison sites can sometimes help, but they don't tend to cover multi-car policies as extensively as single-car insurance.
The best multi-car insurance policies will:
Give you a multi-car discount

Allow you to cover cars driven by immediate family regardless of where they're living

Let you add cars at a later date if needs be, with their own multi-car discount
The Cheapest Multi-Car Insurance
The price of insurance is always what catches our attention due to the potentially huge costs of today's insurance policies, especially for young drivers.
How much does Multi-Car Insurance Cost?
Generally, multi-car insurance can save you up to 33.33% of the initial price of a single-car cover. That is the top end of the scale, with most companies offering a discount of around 20-30% depending on your circumstances.
Our case study shows a typical example of the average amount that drivers can save, by having all their vehicles insured under one umbrella policy, rather than a separate, individual policy for each car.
Factors that insurance companies consider when calculating the price of your multi-car insurance premiums include your age, occupation, area of residency, the type of vehicle and so on; pretty much the same as those that affect your premiums on a normal single-car policy.
Is Multi-Car Insurance only for Cars Registered at Same Address?
With most multi-car policies, named drivers do not need to be living at the same address as the main driver, hence why it is useful for families with children at university or couples living separately.
Some insurers will only offer multi-cover for cars registered at the same address, but the best companies will always allow you to insure cars driven by your family regardless of where they live.
Other Types of Multi-Car Insurance
The type of car – from the spec and engine, to its conditions of usage – is always going to impact the price of your multi-car policy, as with all car insurances.
Multi-Car Insurance for Classic Cars
Through some companies, a specialist multi-car insurance policy can be taken out to cover treasured classic cars.
Multi classic car insurance can be useful for owners to commute to work in one car, while still enjoying a weekend trip to the seaside in their classic MG MGB.
In order to avoid huge costs of a separate single-car insurance policy, and to resist temptation of driving without insurance at all, multi classic car insurance could come in handy for owners of rarely driven vintage cars.
Multi-Car Insurance for Business Use
Multi-car insurance in this sense is more applicable to families, households and individuals with multiple cars, rather than businesses. However, businesses can still insure full fleets of cars via business car insurance.
Multi-Vehicle Insurance for New Drivers
It's no secret that new drivers face huge insurance prices, that's just how it is.
Drivers with less experience are always going to be hit with heftier insurance costs than other drivers, but insuring a young vehicle as a named driver through a multi-car insurance policy could save some cash.
What Happens to No Claims Bonus with Multi-Car Insurance?
Generally, if there is more than one driver on a multi-car policy, each earns their own no-claims bonus (NCB) separately.
Should one driver on the policy be involved in an accident and make a claim, only they will lose the NCB, rather than anyone else under that same multi-car cover.
Case Study: Is Multi-Car Insurance Worth it?
To show an example of how multi-car insurance could benefit you, we designed a case study of a real-life situation.
We retrieved two quotes - one for a Ford Fiesta Zetec with single-car insurance and the other as part of a multi-car policy.
The example is based on Mr Jones, a 21-year-old driver who is in full-time employment and living in South Wales, driving up to 11,000 miles per annum. He drives a Ford Fiesta Zetec 2015 with a 1.25-litre engine, and parks it outside an office during the day and on a driveway overnight.
The car is used for social, domestic, pleasure and commuting purposes, with a £250 voluntary excess and a NCB of four years.
Based on those conditions, a single-car insurance policy would cost £722.40 per year (correct at the time of writing). That is a fully comprehensive cover policy, with £5,000 personal injury cover, a courtesy car policy, stereo cover and euro drive cover.
For the same individual, to insure his Fiesta Zetec alongside his Fiat 500 and Hyundai Tucson as part of a multi-car insurance deal, the price lowered to £571.20 per year!
Our example here demonstrates how insuring cars on a multi-car policy rather than a standard single-car one can save you a significant amount of money.
The price is notably cheaper for this example, and does represent the general trend of vehicles being cheaper to insure on multi-car covers.
Some online insurance companies will also attempt to redirect you to its 'multi-car insurance' page when you attempt to apply for a single-car quote, so it's pretty obvious that it benefits them as well as the drivers.
If your situation matches those listed in our 'Who is Multi-Car Insurance for?' list, you are very likely to save yourself a good amount of money by insuring your vehicles under the same policy rather than taking out individual ones.
Get Multi-Car Insurance Advice Today
Multi-car insurance quotes are not hard to come by in the UK, but to find the best deal you should always look to the best comparison sites in the UK.
For more car insurance-related hints and tips, be sure to browse the rest of our motor cover articles and find us on Facebook to keep your finger on the pulse.
---