Parcel Insurance Explained
Is it worth it?
---
---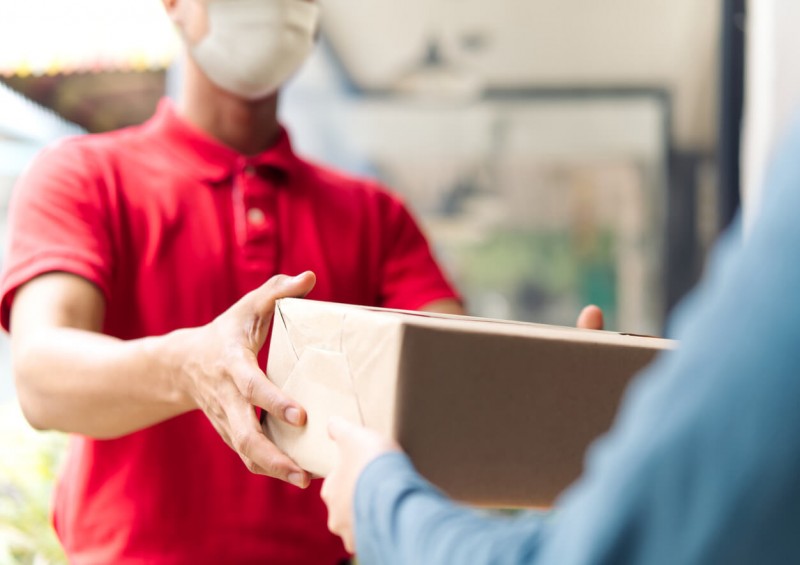 With the demand for online shopping going through the roof and being kept apart from loved ones, many of us are returning unwanted purchases or sending parcels to friends and relatives. As a result, many people are taking out package delivery insurance, or at least considering it, in order to be compensated in the event that an item is lost, stolen or damaged.
According to Statista, in the financial year between 2019 and 2020, a colossal 2.8 billion parcels were sent and this statistic is for the year prior to the coronavirus pandemic.
With billions of parcels being sent all over the UK, it goes without saying that huge volumes of parcels are lost every day. It has been widely reported that Hermes alone misplaced 30,000 parcels last year due to a technical glitch!
All of the above has led to a huge surge in consumers paying for parcel insurance only to discover, upon making a claim, that their parcel items are excluded from their policy.
Resolver, an independent resolution service for consumers, received 1,989 complaints about parcel insurance in 2020 following rejected claims which begs the question: is parcel insurance even worth bothering with? We explain all you need to know below.
What is parcel insurance?
Parcel insurance can and should protect you against financial loss sustained as a result of a parcel not being delivered on time or being damaged, lost or stolen.
Most of you will be familiar with Royal Mail parcel insurance which includes:
Royal Mail Special Delivery Guaranteed - where you can get up to £500 compensation if a valuable item is lost or not delivered, with optional insurance add-ons for extra cover up to the value of £2,500 or £10,000.
HM Forces Special Delivery Guaranteed - a special delivery compensation service for HM Forces personnel.
UK next day delivery with Parcelforce Worldwide - where you can get compensation between £100 and £2,500 for undelivered parcels weighing up to £30kg.
As well as post office parcel insurance, there are many other courier delivery services offering their own insurance cover like DHL and DPD, and there are independent insurance providers who also tend to offer high-value parcel insurance cover.
How much is it to insure a package?
The cost of insuring a package will depend on:
The type of service you're using

The size and weight of your parcel

Where your parcel is being sent to (i.e. the UK or abroad)

The value of the item you're posting
Royal Mail's UK-based Special Delivery Guaranteed service costs £8.60 for a 1kg parcel for compensation up to £500 or for a much larger 20kg parcel, it costs £44.20 for compensation up to £2,500.
Obviously, if you're sending something extremely valuable that's worth more than £2,500 or outside of the UK, then you should seek separate, specialist insurance from an independent insurer who will offer a much higher compensation amount.
Why am I not being given the full insurance for my lost parcel?
If you make a claim for a lost parcel, you may not receive the full amount of compensation as your compensation amount will very much depend on the value of the item at the time of posting it.
The compensation payable will be subject to the condition, age and depreciation in value of the item you have sent - so if the item wasn't brand new and recently purchased, it's highly unlikely you'll get the full value.
Even if the parcel item is brand new and recently purchased, the maximum compensation payable will be the lower end of the market value and limited to the compensation level you paid for.
As outlined above, many insurers are refusing to honour claims giving the reason that certain items are not covered by the terms of your insurance policy.
As with all types of insurance, you should check the small print and terms and conditions of your cover.
What do package delivery policies not cover?
Package delivery policies will not cover:
Loss or damage caused as a result of your parcel being poorly packaged

Dangerous, prohibited or restricted goods
What's covered by some parcel insurance providers may not be covered by others and will depend on the type of courier you're using, the insurance cover you've paid for and the type of item you're posting.
According to Resolver, many insurers are refusing to pay out on insurance claims for:
Musical instruments

Pictures

Plants and plant derivatives

Optical items like glasses or binoculars

Tobacco products
Other personal possessions and paperwork that may not be fully covered by some parcel insurance policies are:
Money, coins, banker's drafts, credit or debit cards, postal orders, cheques or any other type of financial document

Lost passports, driving licences or other important licences or documents will only be covered for the reissue cost, not the inconvenience caused (i.e. a cancelled holiday - you would need travel insurance to cover this)

Collectable stamps

Travel or event tickets

100-year-old antiques

Precious metals like platinum, gold or silver

Precious stones

Real fur

Expensive jewellery

Sim cards

Watches or clocks
Is parcel insurance really worth it?
The bottom line is parcel insurance is worth having if you're sending something of high value and you've specifically checked that the item is covered by your insurance policy. Because the small print detailing the cover offered by these types of policies is ambiguous and confusing, we'd recommend seeking specific confirmation from an insurer that your item will be covered in the event it is lost, stolen or damaged.
Where possible, try to ensure you have proof of the value of the item you're sending at the date of sending it and shop around to find out which insurer offers the best deal for the most comprehensive cover.
And if you want to purchase a new gift for a loved one online, arrange to get this posted directly from the seller so the onus is on the retailer to compensate you, should the parcel not arrive.
Related articles
---