Debt Relief Order – What Is It?
Can a DRO help with your finances?
---
---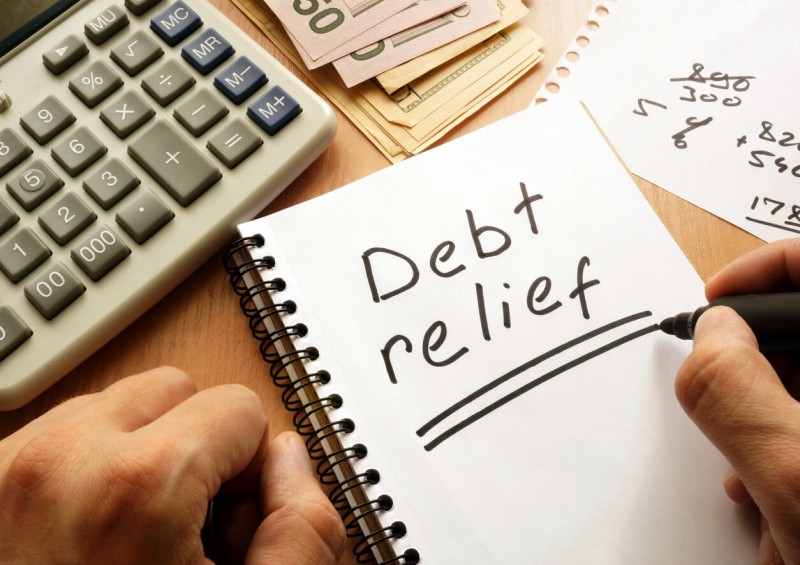 What is debt relief?
Tens of millions of people in the UK are struggling with debt every day. The average unsecured debt in the UK has risen to £15,400 per household. Considering that's debt from credit cards, loans and other similar sources, and doesn't count mortgages or car finance, it's a huge figure, and is six times higher than it was 30 years ago.
With debt comes a rising level of worry and stress. Mental health issues that are connected with debt include anxiety and depression which, in extreme cases, have led to suicide. The UK government is rightly concerned with the situation and measures are in place to help those who find themselves unable to cope.
A debt relief order in the UK provides one of the options available to people with debt, offering a chance to have substantial debt written off if you are unable to pay.
Debt relief order: what is it and how does it work?
A debt relief order (DRO) is a form of insolvency that you can apply for if you are struggling with unsecured debts. Like an individual voluntary agreement (IVA) and bankruptcy, a DRO is a serious option that should not be entered into without full understanding of the implications, but it can provide light at the end of the tunnel and is a perfectly respectable option if you debts have grown beyond your ability to manage them.
With a debt relief order, many of your debts are frozen for a year to give you breathing space. If your financial position hasn't improved during that year, then they are written off, lifting the weight from your shoulders and releasing you from their responsibility.
Debt relief order criteria
Not everyone is eligible for a DRO – in fact, the criteria is quite strict. A DRO is for people who do not own their own home and owe unsecured debt of £20,000 or less. The full criteria list is:
You do not own any property, in the UK or elsewhere

No other assets you own are valued at more than £1,000 on the secondary market (this includes your car).

You live in England, Northern Ireland or Wales (DROs are not available in Scotland) or you have run a business in these countries for at least three years.

Your total debt does not total more than £20,000.

You are unable to realistically repay your debt.

You have less than £50 left over each month once your essential household costs are covered.

You are not currently going through another formal insolvency procedure (an IVA or bankruptcy).

You do not have a previous DRO on your credit history within the past six years.

You must apply for your DRO through an approved intermediary – an advisor registered with the Insolvency Bureau.
Debts that can be included in a DRO
A debt relief order will not cover all types of debt. The following types of credit are qualifying debts and can be written off through a DRO:
Overdrafts

Rent arrears

Outstanding service and utility bills (electricity, phone, broadband etc.)

Income tax

Hire purchase or conditional sale agreements

'Buy now, pay later' agreements

Reclaimed benefit overpayments

Business debts
Debts excluded from a DRO include:
Fines relating to criminal activity, including magistrate court fines and confiscation orders

Maintenance and child support payments

Money owed to another for injury or death compensation
Excluded debts also do not count towards the £20,000 limit when calculating your debt total.
Read more: Debt Consolidation Loans
The debt relief order process – how exactly does a debt relief order work?
The debt relief order application
You have to apply for a DRO through an approved intermediary, so you will get advice regarding your debts and your DRO from them before formally putting through your application. There are many charities and companies that exist to help you with this including the debt relief order specialist charity Step Change who offer a comprehensive service to see you through the process.
There is a £90 fee that must be paid to the insolvency bureau at the time of your application, but you may be able to get help with this through charities, or pay it in instalments if you live in England or Wales.
The moratorium period
From the start of the DRO and for a full year, your qualifying debts will be frozen. This is called the moratorium period and offers you a chance to get back on your feet.
Frozen debts will:
Not require any payment

No longer accrue interest

Not be chased – that means no more threatening letters or bailiffs
Some of your debts may require you to return the items they are tied to – for example, if you bought a sofa on 'buy now, pay later', then as part of the DRO you will need to return it to the shop.
The moratorium period exists to help you recover from your debts and give you a chance to pay them back. If you situation improves, then the DRO can be cancelled and you will be expected to repay the debts.
While in the moratorium period, you will have to follow the debt relief order rules:
You cannot borrow more than £500 without informing the lender that you are under a debt relief order.

You cannot run a company without express permission from the court. This extends to being involved in promoting, managing or setting up a limited company.

If your DRO is in respect of business debt and you have another company with a different name, you must tell everyone you do business with the name of the company under DRO and inform them of the relief order.

Your name will be placed on the Individual Insolvency Register until three months after the moratorium period ends.
After the debt relief order
In the UK, your financial actions remain on your credit history for six years, this means your debt relief order will affect your credit rating for seven years from the point of application – the moratorium year plus six years for it to disappear from the report.
During this time you will find it far harder to get credit, though as time goes on it will become easier and for most lenders, positive credit activity for three to four years following a DRO will tend to be enough for them to treat you similarly to anyone else.
After six years following the end of the moratorium period, your DRO will no longer show in any credit search.
Debt relief order – FAQs
Debt relief order vs. IVA – which is better?
An IVA involves you repaying your debts, where a DRO works to wipe them out – in that way it may feel better, but a DRO is limited to £20,000 of unsecured debt and has specific criteria for application. If you own a house (and want to keep it!) an IVA is more suitable.
Can a debt relief order be refused?
Yes. You apply to the Insolvency Bureau and they can reject your application if they feel you do not fulfil the criteria. For example, you may have more free money available at the end of the month in their estimation than yours.
How long does a debt relief order take to process?
It takes 10 working days for your application to be assessed (so two weeks in real terms) and then there's the year long moratorium period.
Does a debt relief order affect my bank account?
If your bank is not a creditor covered by the DRO you don't even need to tell them about it (though chances are they will find out). It is down to the bank's discretion whether they allow you to keep your account active or freeze it.
You can open a bank account during the moratorium period with many banks, though this will have no facility for credit (such as an overdraft).
How long does a DRO stay on your credit file?
Like all financial activity in the UK, your DRO will appear on your credit report for six years following the end of the moratorium year.
What other options exist for paying off your debts?
There are many options available to you, from careful personal budgeting through to the all-encompassing process of bankruptcy. At Compare UK Quotes we have a range of articles to help you here.
Will a DRO affect my job?
You do not need to tell your employer about your DRO, and it will not harm your application for new work. However, if you run a business, then the DRO will have an effect and you cannot be a company director or managing director during the moratorium period.
Can a DRO stop bailiffs?
Absolutely. If the relevant debt is covered under the DRO, then the creditor will not be able to pursue further action – including sending round the bailiffs.
Can you have a debt relief order twice?
You cannot apply for a DRO while one exists on your credit report, but after six years you are able to apply once more.
If you have already worked through a debt relief order and are considering another, we advice that you speak to a debt specialist to see if they can help you with any underlying reasons for your financial difficulties.
How to get out of debt in the UK – advice from Compare UK Quotes
At Compare UK Quotes we are always searching for ways to help you with your personal finances, and though sometimes writing off debt is the best way to get a clean slate, it's only through a real understanding of finances that you will avoid falling into the same patterns again. With a range of articles on budgeting and money management, our library of articles are essential reading for anyone struggling with personal debt.
Related articles:
Money Saving Tips for the Self-Employed
---