A Guide to Budgeting Loans
The government-backed, interest-free loan.
---
---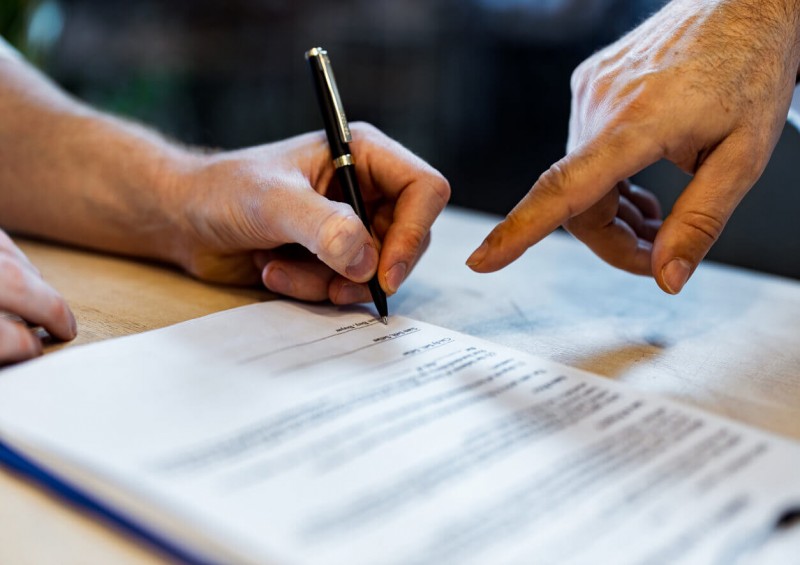 If you are on a low income or currently on benefits, you might be eligible for the government-backed, interest-free Budgeting Loan.
While it is not available to everyone, those who are eligible can enjoy the fact that it is far cheaper than paying off the high interest rates offered by most payday loans and even many personal loans.
We can't state enough that loans are never risk-free, but we certainly recommend choosing an interest-free loan over one with a high interest rate or APR.
Here, we explain what a Budgeting Loan is, who may be eligible, how you can apply and what your options are if you're currently claiming Universal Credit.
What is a Budgeting Loan?
A Budgeting Loan is a type of interest-free loan offered by the government as part of a scheme set up to help those on low incomes deal with certain expenses (formerly known as the Social Fund).
You are required to pay the loan back, but it is interest-free and is therefore a lot cheaper than most alternatives, such as a general personal loan or a payday loan.
Budgeting Loans can help you pay for a wide range of expenses, including (but not limited to):
Rent in advance

The costs of moving home

Funeral costs

Maternity costs

Clothes

Home maintenance

Home security

UK travelling expenses

Costs relating to a new job (equipment, workwear, etc.)

Household items (furniture, appliances, etc.)
Some people even refer to it as a 'white goods loan', as it helps those on low incomes cover the costs of household items such as washing machines and fridges.
How much can you get on a Budgeting Loan?
The minimum amount you can borrow on a Budgeting Loan is £100, but you could get up to £812, depending on your circumstances.
The maximum Budgeting Loan amount is:
£348 for single people
£464 for those with a partner
£812 for those who claim Child Benefit (you or your partner)
Each case is treated individually and the amount you receive depends on a few different things. This includes:
Whether you will be able to make the repayments

The amount of savings you have (those with over £1,000 may not be eligible)

If you are still repaying an existing Budgeting Loan or Crisis Loan
Who can get a Budgeting Loan?
There are some strict requirements that must be met in order to be eligible for a Budgeting Loan in the UK. One of these is the benefits you receive.
In order to get a Budgeting Loan, you must have been receiving one or more of the following benefits for six months or more:
Pension Credit
Income Support
Income-based Jobseeker's Allowance
Income-related Employment and Support Allowance
You cannot, however, get a Budgeting Loan if you:
Are currently claiming Universal Credit (you will need to apply for a Budgeting Advance)
Are involved in "industrial action", such as a strike or walk-out
Owe £1,500 or more for existing Budgeting Loans or Crisis Loans
How to apply for a Budgeting Loan
Applying for a Budgeting Loan is easy – you can do so online or by using the paper form – but it can take up to two months after applying to receive the loan, so you can't get it as quickly as you might get higher-interest payday or personal loans.
If you don't want to apply online, you will need to fill in an SF500 paper form, which you can download and print yourself, or simply call and ask them to post it to you. The Social Fund or Budgeting Loans phone number is 0800 169 0140.
Budgeting Loans: Once I send back the declaration how long will it take to get the money in my bank?
It can take up to two months to receive your Budgeting Loan, but it depends on a variety of factors. Most people find that the Budgeting Loan process takes around three weeks, with the Department for Work and Pensions (DWP) usually determining whether or not you will be accepted within 21 working days if you apply online and 25 days if you apply by post.
If you want to accept the loan, you must then sign this acceptance letter and return it via the pre-paid envelope provided. Once you have done this, the money will be in your account (bank, building society or credit union account) within 21 working days. When the money reaches you, you will receive a confirmation text or phone call.
Generally, the length of the process depends on your eligibility and how accurately you complete the form.
How many Budgeting Loans can I have in a year?
You aren't able to apply for another Budgeting Loan if you're still repaying one, so you must clear that debt first. This does, however, suggest that you can have more than one Budgeting Loan in a calendar year, as long as you have cleared any previous loans from the Social Fund.
Every case is treated individually, so it's worth checking your eligibility through the Gov.uk website.
Paying back a Budgeting Loan
As it's a zero-interest loan, you only need to pay back the amount you borrow.
Repayments are taken directly and automatically from the benefits you receive, with the amount you repay each week or month depending on your income (including benefits) and what you can afford.
You will receive a letter of acceptance if you are deemed eligible for a Budgeting Loan, and this letter will state how much your repayments will be if you accept their offer.
Budgeting Loans must generally be repaid within two years, so if your benefits are cut, you will need to arrange an alternative way of making the repayments.
Budgeting Advance vs. Budgeting Loans
People on Universal Credit are not eligible for Budgeting Loans and should instead apply for a Credit or Budgeting Advance.
This is essentially the equivalent of a Budgeting Loan for those on Universal Credit – it is still a loan and must be repaid through your regular Universal Credit payments. You can read more about this scheme or apply through the government's website.
Loans and personal finance advice
There are many different types of loans, grants and financial support options available in the UK, so be sure to do your research to find out which one best suits your situation.
As always, be careful when you take out a loan and never borrow an amount that is more than what you can afford to pay back.
Here at Compare UK Quotes, we provide free advice on all-things personal finance, including loans, credit cards and your credit score.
For more information, be sure to browse our website and read our related guides:
---