UK Consumers Rack Up £2.3 Billion BNPL Debt Over Christmas
---
---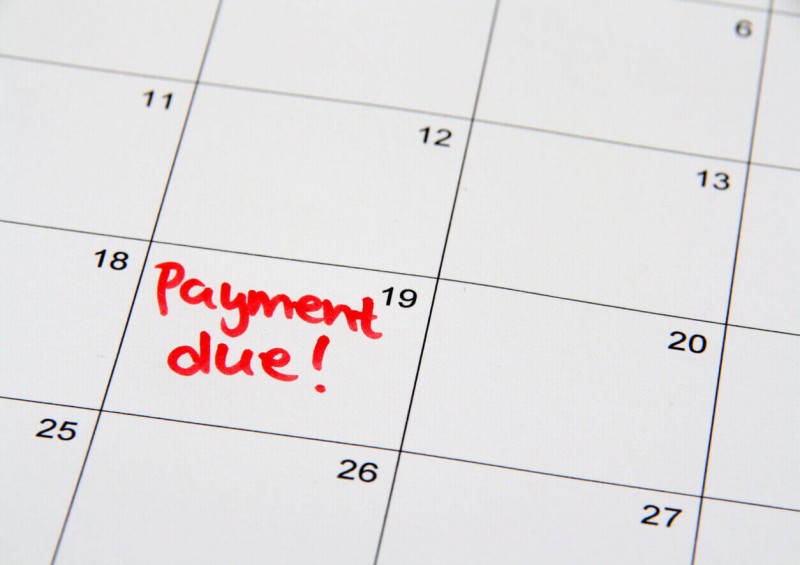 Brits have accumulated a whopping £2.3 billion of debt with Buy Now, Pay Later (BNPL) purchases over the festive period.
Online shopping sales have skyrocketed due to the coronavirus pandemic making traditional high-street shopping a dangerous pastime or downright impossible (during lockdowns). Add to that the unprecedented volume of compulsive buying brought about by mind-numbingly-boring lockdowns and, throw into the mix Christmas shopping, and it's little wonder many UK shoppers have relied on BNPL purchases so heavily over the Christmas period.
According to Credit Karma, an estimated 25% of Brits used BNPL for Christmas shopping and almost half of those consumers were under 35-years-old.
The credit report provider also found that it's most likely that the majority of BNPL consumers were men, and the majority of BNPL consumers lived in North East England, London or the South East.
How does buy now pay later work?
Buy Now, Pay Later schemes (also known as 'point of sale credit'), give you an interest-free set period of time in which to pay for an item you have just purchased.
This means you effectively commit to paying for an item in the future, but despite not paying for it there and then, you are able to take, use and enjoy that purchase item before you actually pay for it.
The deal is that if you pay within a specified time period, you usually don't have to pay any interest as a result of paying later.
Many consumers tend to take advantage of these types of schemes when buying more expensive items like household furniture.
If you don't pay for your BNPL item within the interest-free timeframe, you will then start being charged a high rate of interest and you can be charged a late payment fee too, so it's important to use it wisely if you plan on doing so.
What companies provide Buy Now, Pay Later schemes?
The following companies currently provide BNPL schemes in 2021:
Zilch
Klarna
Clearpay
Laybuy
Payl8r
Openpay
Zip
Fly Now Pay Later
LoveHolidays
Flava
Hughes
PayPal Credit
Tymit
Splitit
DivideBuy
Samsung
Travelhouseuk
Jet Now
Tui
Magnet Kitchens
Iippy
Travel Up
On the Beach
Alternative Airlines
Argos
Flymble
Sandicliffe
And too many more to list! There's a plethora of BNPL schemes available, enabling you to buy now pay later on just about anything and everything online in the year 2021.
Most online shopping platforms already provide options to buy now and pay for your items later. Unsurprisingly, the biggest selling platform of them all (Amazon) uses a third-party provider (Klarna) to offer a Buy Now Pay Later service. Next time you make a purchase on Amazon, take a look at their checkout page and you'll notice there's a 'Pay with K' button which you can tap or click on to opt for BNPL with Klarna.
It's worryingly simple and increasingly easy to access this type of payment scheme, so make sure you are fully aware of the terms and conditions regarding repayments.
Can buy now pay later affect your credit score?
Buy now pay later can affect your credit score because these types of purchases can very often require a credit check and credit checks can affect credit scores.
Also, if you fail to settle your BNPL balance in full within a specified, pre-agreed, interest-free timeframe, a default payment could be recorded on your credit file and this default notice will lower your credit score, making it more difficult to secure loans with low-interest rates in the future.
Important note: a default payment stays on your credit file for five years.
If your credit score and file are too badly damaged, this could affect your ability to take out a credit card, a loan or mortgage in the future. Tap the button below to check your score now for free (30-day free trial period) or read our guide on How to Improve Your Credit Score.
How to use buy now pay later sensibly (to avoid racking up lots of debt)
The most sensible way to use Buy Now Pay Later is to exert discipline and ensure you pay every single penny of the purchase price within the predefined, interest-free timeframe.
Buy Now, Pay Later should only be considered an option if you have a regular income from secure employment and have the requisite amount of disposable income to fund your purchase.
To ensure you settle your purchase balance in time, you should set up reminders and preferably a direct debit or standing order to make monthly payments that will clear your purchase balance in full before the interest-free period expires.
Related guides
---