Coronavirus and Travel Insurance: One in 10 Policies Pay Out
---
---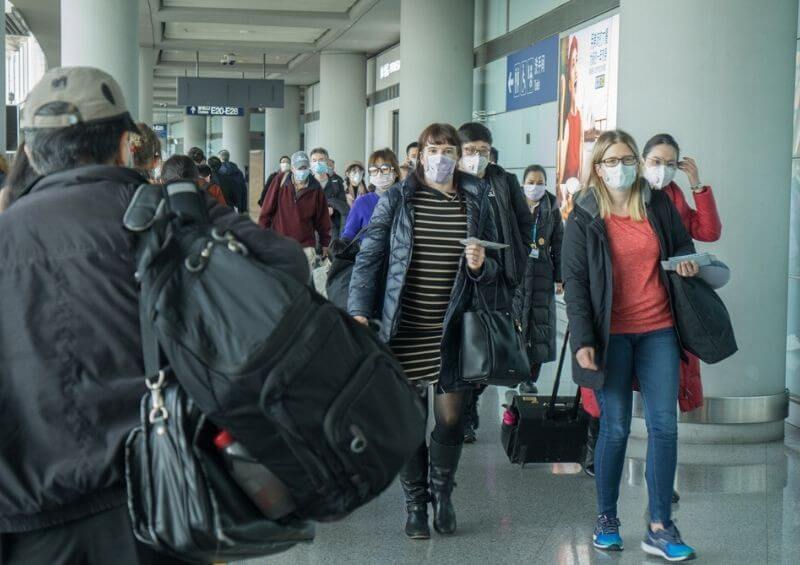 Coronavirus (COVID-19) is currently causing stress and panic across the globe, with people's health being affected by outbreaks, holidays and flights being cancelled, borders being closed, and holidaymakers unsure whether or not their travel insurance will cover them if they go abroad.
After originating in China, coronavirus cases have spread and have now been confirmed in several European countries, including both Italy and Spain, leaving people anxious about how their holidays may be affected.
A recent report by The Telegraph stated that just one in 10 travel insurance policies would pay out for cancellations relating to coronavirus, reiterating the importance of taking out the most extensive cover possible and staying up-to-date with the latest government advice and news.
Coronavirus, travel insurance and going abroad
If you're thinking about booking a holiday or you're due to travel abroad, it's understandable that you may be concerned about the impact of the coronavirus outbreak and whether or not you should cancel your trip, but where can you find official advice?
Checking the most recent updates on the Foreign Office website is essential and should be the first thing you should do, as this is also where the all travel companies get their guidance from.
The Foreign and Commonwealth Office (FCO) updates its travel advice on a daily basis in regards to individual countries, and it will often warn against travelling to high-risk areas during outbreaks such as this, as it recently did for China.
The FCO updates are taken very seriously by travel firms and insurance companies, and you may even find that insurers will be unwilling to pay out if you do not follow the advice of the FCO. So, if you travel to a country that the FCO has advised against going to, the insurer may not pay out for any problems during your trip.
The Association of British Insurers (ABI) also recommends that you speak to your insurance provider before travelling, to be completely sure that you are still fully covered.
Learn more: Medical Cover and Getting Ill Abroad
Can I claim on my travel insurance if my holiday is cancelled through coronavirus?
Whether or not you will be able to claim on your travel insurance policy if your holiday is affected by the coronavirus outbreak depends on your chosen policy and provider, which is why the ABI recommends getting in touch with your insurer directly to address any concerns.
If an issue arises, it is essential that you contact your tour operator or accommodation provider first, as they may have a cancellation policy that covers you. If they don't, then your best bet is to get in touch with your travel insurance company to find out if you can claim the non-refundable costs.
The 'travel disruption' or 'cancellation cover' sections of your travel insurance documents are the most essential parts to familiarise yourself with, according to the ABI's Head of General Insurance. These policies are either included as standard or purchased as an optional extra, depending on the provider and level of cover that you opt for.
Many cancellation or travel disruption policies are linked to the FCO's advice, so you will need to stay up-to-date with the most recent announcements and the news before you travel.
Note: You will not be covered if you knew that you may be unable to travel when you purchased the insurance policy.
What happens if the destination of my upcoming holiday is affected by coronavirus?
If the FCO has advised against travelling to the destination of your holiday and your trip is booked with an ABTA-affiliated company, the holiday provider is likely to contact you to discuss your options.
You may be offered an alternative (a different destination or a later date), but you do not have to accept it and should be able to claim a refund for your trip if you want to.
If the Foreign Office does not advise against travelling to your holiday destination, but you decide not to go anyway, it is unlikely that you will be entitled to compensation to get your money back.
Flight cancellations due to coronavirus
It has been reported that cancellations due to the coronavirus will be treated in the same way that cancellations due to extreme weather would be.
You may be able to claim compensation from the airline to get your money back if a flight is significantly delayed or cancelled, but if you're in doubt or have any concerns, be sure to call your insurance provider and they'll talk you through the relevant steps to take.
Is it safe to travel during the coronavirus outbreak?
The situation is currently changing every day, as is the official government advice on whether or not you should travel to certain countries that might have been affected by the outbreak.
We recommend checking the FCO's website for regular updates, information and news coming from the local authorities of the area which you are due to travel to – as well as keeping an eye on your own health.
If there's an issue, your travel firm should be in touch with you to offer alternatives and advice, but if you have any concerns or worries about getting your money back, be sure to get in touch with your holiday provider and then your travel insurance company straight away to see if you're fully covered.
Related articles:
---