New Gambling Laws Ban Credit Card Payments in the UK
---
---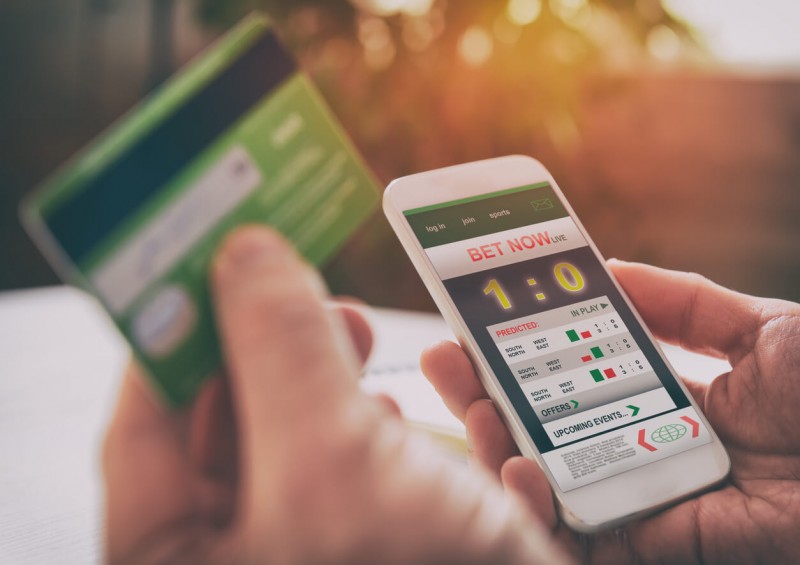 From the 14th of April 2020, the UK's gambling regulations are changing to mean that you will no longer be able to use your credit card to pay for online gambling.
This new ban will accompany a wide range of measures put in place by the government-run Gambling Commission to promote responsible gambling.
Credit card use was already banned in land-based casinos and bingo clubs, but the updated ban will cover all offline gambling and, most significantly, all forms of online gambling.
What exactly is banned?
The new online gambling laws ban the use of credit cards to pay for gambling on websites and online smartphone apps, regardless of whether it's sports betting, online bingo, or a virtual trip to an online casino.
It's also worth noting that the new directive includes a ban on using a credit card via your PayPal wallet, so you will need to add a bank account or debit card to your PayPal account if you want to continue using that method of payment when gambling online.
Why is the UK Gambling Commission making these changes?
The ban of credit card use follows the Government and Gambling Commission's separate reviews of online gambling in the UK.
It has been reported that 24 million adults in the UK gamble and 10.5 million do so online, with 800,000 of those consumers using a credit card to fund their gambling activities. Of the 800,000 people that use a credit card to gamble, the Commission found that 22% are considered 'problem gamblers' and an even higher percentage of them were thought of as being 'at some risk of harm'.
The Commission hopes that this new regulation will provide an additional layer of protection to the vulnerable gamblers who are struggling – or have previously struggled – with addiction and financial issues relating to online betting.
Read more: The Lure of Credit
What is NOT banned following new gambling regulations in 2020?
While it applies to all online and most offline gambling methods, it does not extend to some 'non-remote lotteries', where payment is made face-to-face.
The Commission has acknowledged that it would be unreasonable for newsagents and other stores to identify and prevent credit card payments for lottery tickets or scratch-cards if they're made as part of a larger shop, so it is not expected of them.
You can, of course, still gamble online using a debit card or bank account.
What has been said about the new changes to online betting laws?
Neil McArthur, Chief Executive of the Gambling Commission, recently commented that credit card gambling can "lead to significant financial harm" and that the new regulations in place against credit card use "should minimise the risks of harm to consumers from gambling with money they do not have".
He mentioned that there were examples of "consumers who have accumulated tens of thousands of pounds of debt through gambling because of credit card availability", and that credit card fees can "exacerbate" financial issues as the consumer often attempts to chase losses even further.
Read more: How to Manage Your Debt
While Mr McArthur acknowledged that some consumers used credit cards for convenience more than any other reason, he also reiterated that the potential damage to those who are at-risk of gambling harm was simply too significant to ignore.
The Chief Executive's views were repeated by Helen Whately, Culture Minister, who referred to the people she had met recently whose lives had been "turned upside down" by their gambling addiction.
Other new gambling regulations in the UK in 2020
There will also be some new regulations in terms of ID verification, tightening the process of ensuring a person is over the age of 18 before gambling online.
The new rules require betting companies to verify a customer's age before they deposit cash into their accounts and before they gamble or use any free bets.
The minimum verification needed is the customer's name, address and date of birth, and if additional verification is required, the operator is legally required to request it as soon as possible.
Operators are now also tasked with the responsibility of ensuring that the ID they're provided is accurate and genuine before they let the individual start betting.
While they may seem inconvenient, the changes are being made to make the online gambling industry a safer and more transparent place.
Why are there gambling laws?
These new measures are not in place to make life difficult for gambling companies, but to help lower the risk of online gambling addiction and the dangers that come with it.
It is hoped that the ban restricting the use of credit cards for online gambling will protect vulnerable consumers and minimise the potential risks associated, including issues relating to debt and mental health.
Related articles:
What is a Debt Management Plan?
The Types of Credit Cards in the UK
---