Software Updates Could Increase Car Insurance Premiums
Check your policy and avoid paying more for cover.
---
---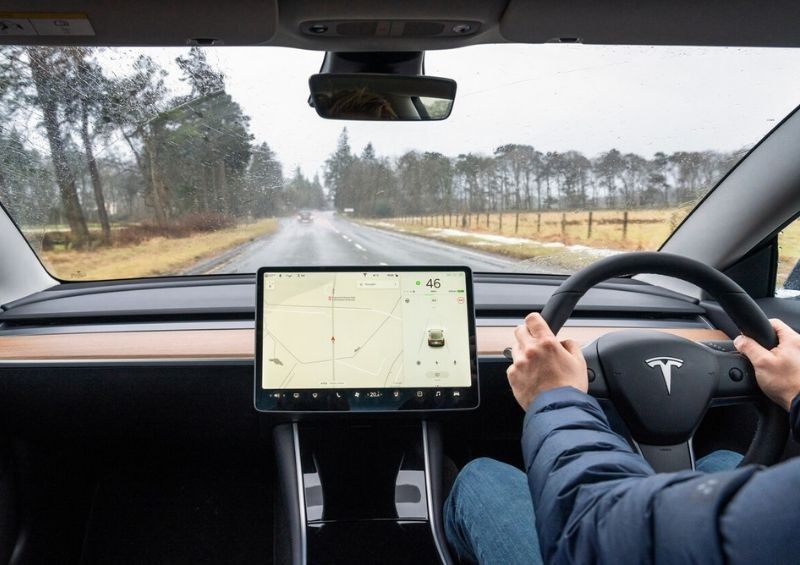 Your vehicle's software is important for many reasons, including things like your built-in sat-nav and even the efficiency of your engine.
However, it's worth keeping in mind that updating your car's software could actually end up increasing the cost of your car insurance, or even invalidating your cover altogether.
Vehicle software updates may be considered a type of modification
Which? recently reported that one of its members had seen their premiums rise as a direct result of notifying their insurance provider of a simple routine update to his Tesla's software. Unfortunately, this is an issue that has become all too common.
The policyholder told his insurer, LV, that his Tesla Model 3 had received a basic 'over the air' (OTA) update, which fixed some minor bugs and added an extra language option. You'd expect this to have absolutely no impact on the cost of the customer's premiums, but it had a pretty significant one.
LV viewed the update as a car modification, placing it in the same bracket as changes such as custom LED headlights, custom paint jobs and exhaust upgrades, for example.
As a result of the software update, LV increased the policyholder's premiums by a huge £95.
In this case, the customer complained through the Financial Ombudsman Service and was reinstated his old premium, provided with a discount and compensated, but not all motorists in the UK would have done so – some would simply accept the increase and continue paying over-the-odds for their cover.
What has been said?
While it is standard procedure for car insurance companies to require you to let them know if ever your vehicle is modified in any way, policies concerning basic or regular software updates are less straightforward – perhaps because they are relatively new to vehicles.
An LV spokesperson reassured customers that the company now "recognises that it isn't fair to expect customers to contact us for every update, so as a result of this valid challenge, we are changing our approach".
But how? From now on, LV customers will no longer need to let the provider know about any routine OTA software updates.
The provider also said that it will contact any customers who have notified them of a software update in the past year and will offer "rebates for any who were charged".
It actually seems that LV is more proactive than most insurers in the UK as far as software update policies go, as it was the only insurance provider that explicitly mentioned software updates in its terms and conditions out of the 32 insurers that Which? examined.
How do car insurance companies view software updates?
According to Which?, here is the current status of eight major insurance companies regarding the reporting of software updates:
Admiral: Policyholders aren't required to report software updates.
By Miles: Motorists must report software updates that are 'non-standard' or affect the vehicle's performance.
Direct Line: Drivers must report all paid updates, but no free ones.
Esure: Policyholders aren't required to report software updates but the situation is consistently being monitored.
Hastings Direct: Policyholders are required to notify the insurer of non-standard or performance-enhancing updates.
LV: Policyholders are only asked to report software updates that are non-standard or improve the vehicle's performance.
NFU Mutual: Drivers must report non-standard or performance-enhancing updates.
RIAS: Policyholders are required to inform the provider of non-standard software updates or improvements to their vehicle's performance.
When to contact your insurer
Most insurance companies will not ask policyholders to report all software updates, but it might be worth checking with your provider or having a look through your policy's terms.
In general, updates or modifications that improve your vehicle's speed, acceleration or handling may be seen as performance modifications, so you should always let them know if this is the case.
If you are ever unsure about anything, the best option is to contact your insurer – otherwise, you risk invalidating your policy and being left unprotected.
However, if you feel as though your premiums have been unfairly increased due to a software update – or any reason for that matter – you should contact the Financial Ombudsman Service and make a complaint.
For more information on car insurance, be sure to read our helpful related guides:
---