Unmarried Parents Warned of the Risks of NOT Having a Will
---
---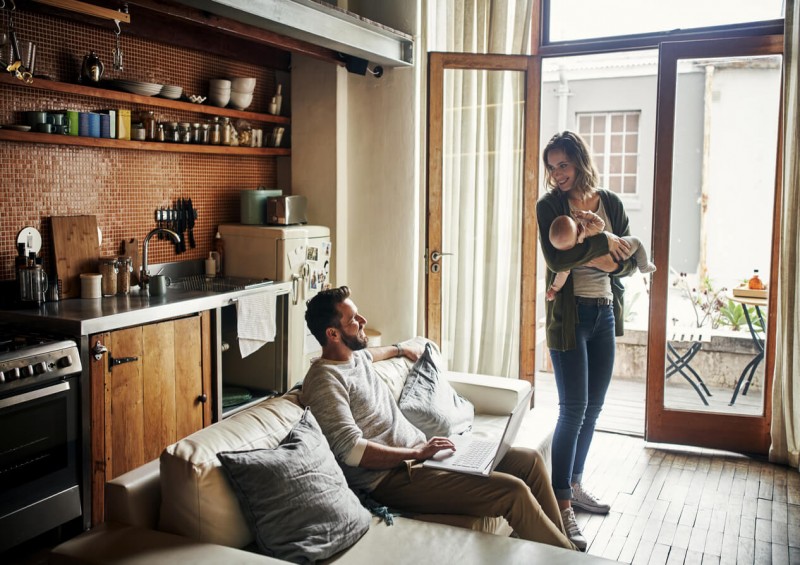 It's relatively well-known that an unmarried partner's rights after death are not as significant as they are for someone who is married, so it's particularly important that those who are not married or in a civil partnership have the correct financial precautions in place, including a will.
Experts at Hargreaves Lansdown – an established financial services company – have warned that the current law in the UK does not support unmarried couples if one of them passes away without a will in place.
With almost half of babies being born to unmarried parents last year, according to the Office for National Statistics, making a will could now be more important than ever.
What has been said?
Sarah Coles, personal finance analyst at Hargreaves Lansdown, stated that "in the past 30 years, we've gone from just over a quarter of children being born outside of marriage to around half. However, in many cases, the law hasn't kept up with the new reality, so unmarried partners and their children face potential pitfalls – from inheritance risks to losing financial support".
"Whether being unmarried parents is a temporary or permanent state, it's essential to understand the risks, and take steps to protect yourself".
The best way to protect yourself, your family and your estate is to write a will that clearly outlines your wishes in a way that is legally binding.
Read more: A Guide to Will Writing for New Parents
Wills for unmarried couples in the UK
Wills for unmarried couples are arguably more important than they are for those who are legally-bound by marriage, as cohabiting partners are not entitled to inheritance under the rules of intestacy in the UK.
What are the rules of intestacy? The rules of intestacy are a set of regulations that must be followed if someone dies without a legally valid will in the UK. It often means that surviving married partners and children are the primary beneficiaries, but many people (including unmarried partners) are not eligible to receive inheritance under these rules.
Read more: Who Inherits an Estate When There is No Will?
What happens if my partner died and we are not married?
The inheritance rights of unmarried couples if one dies are almost non-existent if the deceased passed away without a legally-valid will in place.
If your cohabiting partner dies without a will (also known as dying intestate), you will not be entitled to any inheritance under intestacy rules in the UK unless you own property or assets jointly. If you do inherit, a significant percentage of what you receive will be subject to inheritance tax.
However, you can avoid such complications if you make a will.
Read more: How to Avoid Inheritance Tax
Making a will
When you write a will, you can essentially determine who gets what part of your estate (i.e. who are the 'beneficiaries'), what happens to your assets, who should be in charge of initiating the will when you pass away (the 'executor'), and much more.
With a legally valid will, you can provide for people that would not have many rights if your assets were distributed under intestacy rules, including unmarried partners, step-children, and so on.
You decide how your estate is shared out in the event of your death and can rest easy with the peace of mind in knowing that your loved ones will be financially secure when you're no longer around.
Read more: The Benefits of Making a Will
Write a will online
One of the easiest ways to write a will is to do so online through an expert will writing service.
Writing a will does, however, require some thought and planning on your behalf, as you need to think about:
Your assets and their total value
How your estate should be distributed
Who will be the beneficiaries and executor(s)
Whether you need to set up a trust
Whether you should make a guardianship order
How to protect your will against any claims
Inheritance tax and how you can minimise its impact
While much of the work is done for you when you make a will online, it's important that you prepare and make a rough draft beforehand, in order to ensure that you cover all bases. For help with this, be sure to read our full making a will checklist.
When you write your will is up to you, but it is generally recommended that you do so when you buy your first home or when you have children.
The process can seem daunting at first and it is easy to delay writing a will if you feel fit and healthy, but unfortunately, we never know what's around the corner, and writing a will is the only way that we can financially protect our dependants and loved ones, as well as our estate.
Get started on your will today with Wills.Services or learn more about wills and probate in our related guides:
---