The Best Breakdown Cover Providers in the UK
A review of the top 5 breakdown insurance companies.
---
---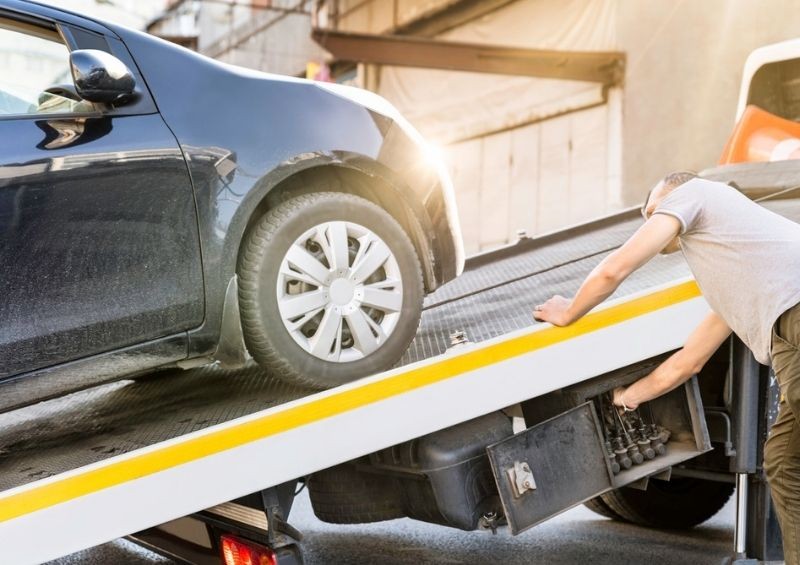 Breakdown cover provides driver with an added level of peace of mind in knowing that they will be covered if their vehicle breaks down at home or during a journey, but what type of service and benefits you get depends a lot on which provider you choose.
To make sure that you choose the best car breakdown cover company for your personal preferences, we have reviewed the top five providers in the UK below and explain what type of policy you might need.
In this guide:
A list of the best breakdown cover providers
The best breakdown cover companies in the UK include:
Liverpool Victoria (LV=)
Green Flag
RAC
AA
Rescuemycar
Read on to find our full reviews of each provider.
Breakdown cover explained: The basics
Breakdown cover (also known as breakdown and recovery) is a type of optional insurance policy that is often taken out alongside standard car insurance to cover you if your vehicle breaks down. It can be bought as a standalone policy or as an add-on to your regular car insurance.
Breakdown insurance can be particularly useful if your car lets you down – perhaps with a flat tyre or a dead battery – as it ensures that you won't be left stuck on the side of the road without a way of repairing your vehicle or getting to where you need to go.
Generally speaking, the best car breakdown services will tow your vehicle to your home or to somewhere it can be fixed if they cannot repair it at the roadside themselves.
What is included in a breakdown insurance policy?
The best breakdown cover policies will cover:
Roadside assistance

: For when you're stranded at the side of the road (usually at a certain distance away from your home)

Local and national cover

: For drivers who regularly make longer journeys - if you break down somewhere in the UK, a mechanic will come to help you and if it can't be fixed at the roadside, you'll be taken to a destination of your choice to get it sorted.

At-home breakdown

: Also known as 'home start' or 'home rescue', this covers you if you break down outside your home address.

Vehicle recovery

: This covers you if your car cannot be fixed at the side of the road and it needs a specialist mechanic to look at it.

Onward travel

: This refers to things like car hire, travel costs and accommodation costs that help you continue your journey when your car is unable to be fixed at the side of the road.
The coverage can differ depending on the level of cover you need and the type of policy you purchase. For peace of mind, we highly recommend getting the highest level of cover possible, but only if you can afford to make the monthly payments.
Types of breakdown cover
There are a couple of different types or variations of breakdown cover, including personal cover and vehicle cover.
Personal cover: covers you if you are a driver OR passenger in any vehicle (subject to terms).
Vehicle cover: covers the vehicle(s) regardless of who is in them.
Look for the best roadside assistance
Roadside assistance is one of the most important parts of a breakdown cover policy, as the priority of the provider should be to fix the issue on the side of the road to let you continue your journey as quickly and as stress-free as possible.
If the mechanic sent out is not able to repair your car at the roadside, the next step usually depends on what level of cover you have taken out.
Your vehicle will usually be taken to a local garage, or a garage of your choice anywhere in the country, but check to see if you have this cover included in your policy before committing to it. If not, you can always have it added on.
Car breakdown cover reviews - Top 5
Here, we provide you with a breakdown cover comparison of the top five providers in the UK, reviewing each one individually.
1. LV= (Liverpool Victoria)
Average response time of 48 minutes

5-star rated cover by Defaqto

Which? recommended provider

Rated 9/10 by customer reviews on Reevoo
LV= offers breakdown cover policies starting from only £30 per year, with complete coverage costing £142. You can get:
Annual breakdown cover:

This lasts for a year or more)

Short-term breakdown cover:

This policy is designed for drivers who need cover while on a road trip or borrowing someone else's car for a short period of time (if you need this, remember that you need to be properly insured on another car - see our guide:

Temporary car insurance explained

)

Help if you have broken down without a LV= breakdown cover policy (one-off).
Once you've chosen your preferred type of policy, there are 5 levels of cover to choose from depending on your needs and how often you drive your car.
You can also add personal cover, which lets you extend your breakdown cover for you and your partner or spouse for any vehicle, whether you are the driver or passenger.
To get a quote or secure a policy, visit LV= online or give them a call on: 0800 022 3948
2. Green Flag
Save up to 40% off by arranging a policy online

They'll reduce your AA or RAC quote by 50%

5-star rating by Defaqto

4.3 rating on Trustpilot
Green Flag provides car breakdown cover across the UK and Europe, 24/7, 365 days a year.
Again, personal cover and vehicle cover are both available, depending on your preferences, and you are able to 'build your cover' online to determine which of their packages would best suit you, whether you need cover for one car or two.
There are 5 levels of cover available with Green Flag:
Rescue

Rescue Plus

Recovery

Recovery Plus

Euro Plus
So there are plenty of options to choose from depending on your needs and budget.
Green Flag offers additional cover for:
One trip to Europe (or multiple trips)

A business fleet (up to 50 vehicles)

Motorbike

Caravan or trailer

Your family (up to 3 other people in your home)
It can, according to its website, save you 50% on your AA or RAC renewal quote, so it's certainly a provider worth taking a look at.
Note: You can save up to 40% on quotes given over the phone if you purchase cover online.
3. RAC
Prices starting from £9.50 per month

Get a free 20-point car health check when you become a member

4 out of 5 cars fixed at the side of the road

4.2 star-rating on Trustpilot - 77% of 69,124 reviews rate this service as 'Excellent' or 'Good'
RAC breakdown cover provides its policyholders with at-home and roadside rescue as standard with all policies. The RAC has 3 levels of cover to choose from:
Standard:

Home rescue, roadside, 10-mile tow, 20-mile taxi and fault report for garage -

£9.50 per month
Advanced:

Unlimited tow, 2 days alternative transport, advanced garage support -

£15 per month
Ultimate:

7 days alternative transport, ultimate garage support -

£19 per month
You can also boost your level of cover from just £3 extra per month to get:
Battery replace (worth up to £600)
Tyre replace (Up to £150 per tyre)
Key replace (£1,500 towards new keys)
The RAC is a well-known and established breakdown cover company in the UK, and claims to fix four out of five cars at the side of the road.
Usefully, RAC also offers a free 20-point vehicle health check to new customers, helping them avoid a breakdown in the near future.
Standard RAC cover starts from £90 per year (or £9 monthly), and its premium policy, 'Unlimited', is priced at £140 per year (or £14 monthly). They often have deals on their policies too, so it's worth getting a quote from them online.
Get a quote with the RAC online, or call them on 0330 159 1111.
4. The AA
24/7 assistance

The AA has more mobile mechanics than any other breakdown company

Electric and hybrid vehicles also covered at no extra cost

Rated 4.3 stars on Trustpilot (out of 16,300 reviews, 78% rated the AA 'Excellent' or 'Great)
Along with RAC, the AA is also one of the most well-renowned breakdown cover specialists in the UK. Its policies start from just £13 per month but they offer discounts and deals during certain months.
Depending on your needs, you can create your policy by choosing the following options:
At-home cover

National recovery

Onward travel

Parts and garage cover

Smart breakdown (helps identify issues before they become a serious problem, explains common faults and sends you updates about your car's health)
Your policy will cover you if you are driving or a passenger.
The AA has more mobile mechanics than any other breakdown service in the UK, and its members rate the service as 4.3/5, and it also has a handy app that you can download which lets you track the mechanic in the event of a breakdown. and comes with other features and benefits, such as up to 25% off at more than 1,300 restaurants, pubs and petrol stations across the UK.
Build your cover and get a quote online with the AA or call 0800 085 2721 to arrange a policy.
5. Rescuemycar
Contact centre open 24/7

94% customer satisfaction

No limit on the number of callouts

5-star rated cover by Defaqto / 4.6 stars on Trustpilot (over 11,000 reviews)
Rescuemycar provides a quick and easy way of getting quotes for both vehicle breakdown cover and personal breakdown cover.
Impressively, all you have to do to receive a quote is enter your vehicle's registration number. You are then immediately given a quote, but can amend the policy to include or exclude certain features (such as European recovery, key cover, and so on) and choose your excess.
The quote is tailored to you and your personal situation and needs, unlike many other providers which charge a flat rate for all policies and levels of cover.
Rescuemycar is unsurprisingly one of the UK's fastest-growing breakdown specialists, and with prices being provided so quickly, there's no reason why you shouldn't compare quotes here before committing to a policy.
Visit Rescuemycar online to enter your registration place and get a quote or to send them an email if you need to find out more specific information (you'll find this on their contact page. Once you have a policy with RMC, you can manage it online with the customer portal at any time.
Verdict: Which breakdown cover is best in the UK?
Breakdown insurance can help get you out of a very tricky situation if ever your vehicle is broken down, whether it's at home or on the motorway, but when taking out a policy, remember that cost isn't the be-all and end-all. Cheap breakdown cover isn't all you should be looking for; you need to make sure that your policy has all the relevant eventualities covered to suit your driving needs.
So, our top five best breakdown cover providers in the UK are LV=, RAC, the AA, Green Flag and Rescuemycar.
Ideally, you should find breakdown cover that is affordable and provides you with an adequate level of cover for your personal situation. Don't forget to shop around online and compare quotes and policies before committing to one.
Related guides:
---