Cheap Van Insurance for Over 25s
Find out why cover could be cheaper for over 25 year olds.
---
---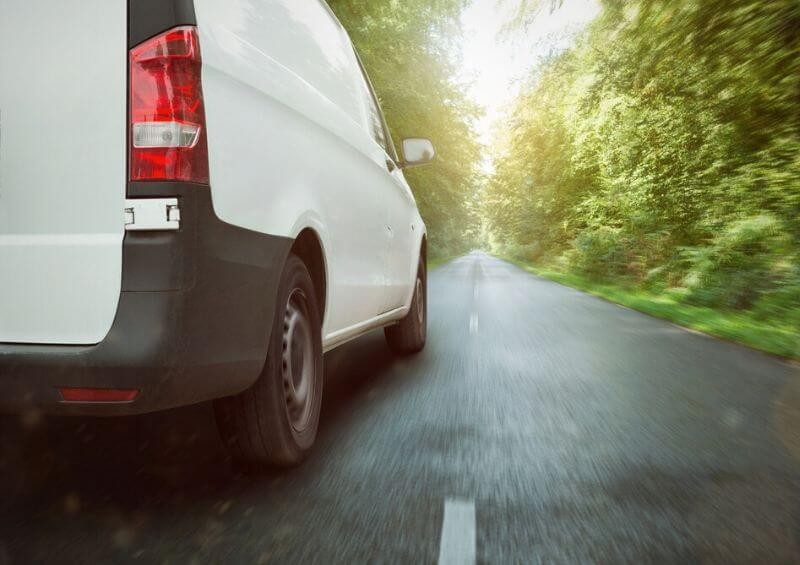 Whether you use it for work, deliveries or family trips, owning a van has an endless list of benefits for those who make full use of it, but how do you insure a van to protect yourself against any damages, accidents, or breakdowns?
Here, we explain the type of cover that you need, where cheap van insurance for over 25 year olds can be purchased in the UK, and how you can cut the cost of your cover.
What is van insurance?
Van insurance, in short, is a type of policy that covers you and your van against various eventualities, in the same way that basic car insurance covers cars.
Many vans aren't covered by standard car insurance, which means that you'll often be required to take out specialist van cover from one of many providers in the UK – but there are some people that might struggle to find an affordable policy without the right help.
Head over to our complete guide to van insurance if you're looking for more information on the basics of the policy itself.
How to get cheap van insurance
The cost of van insurance is influenced by a number of the same factors that impact car insurance premiums, including:
Your driving experience – more experience means cheaper cover

Your age – younger drivers face higher premiums

Any previous claims – those who have claimed before are more likely to claim again, which leads to higher premiums

The type of policy and level of cover you need

If you pay annually or monthly – monthly policies often include high interest rates

Your

job title

– some occupations are more of a risk to insure

The vehicle's security, where you park it overnight, etc.

Van modifications – different types of vehicle mods can impact insurance both positively and negatively

Your annual mileage – less mileage often leads to cheaper premiums

Voluntary excess

– setting your excess high will usually bring insurance costs down
Black box van insurance is available in the UK, just as it is for cars, and it can reduce your premiums significantly if your provider offers it.
There are also some additional factors that providers must consider when calculating the cost of specialist van insurance, including:
The size of the van

Any advertisements on the van
Van branding and insurance
By advertising your business on your van, not only are you increasing the brand's awareness, but it also deters thieves as the paint and stickers are difficult to remove and it will therefore become very difficult to sell on.
Some stickers or a brand colour theme will also make the van far more distinctive and easier for police to track down if ever it is stolen.
How does age impact van insurance?
Your age has a significant bearing on the cost of car insurance, but probably even more so when it comes to van cover.
Cheap van insurance for young drivers can be hard to come by, and if you're under 25, you may find that many van insurance companies aren't willing to cover you (or at least not for a fair price) due to your lack of experience.
But there are providers out there that will cover young people, including GoCompare Van Insurance which provides quotes for drivers aged 17 and above, so head over to their website and start comparing quotes today.
Cheap van insurance for over 25 year olds
Those over 25 are far more likely to get an affordable van insurance quote than younger drivers, and some providers – including AXA Van Insurance – even enforce an age restriction of between 25 and 75 on all of their van insurance policies.
Why it's cheaper for over 25 year olds
Van insurance is cheaper for those over 25 years old because industry stats show that younger drivers are more likely to make a claim, with one in four 18-24 year olds being involved in a road traffic incident within the first two years of passing their test.
Put simply, those aged over 25 are offered cheaper van insurance premiums because they are typically more experienced drivers and are less likely to make a claim.
AXA van insurance
One of the best van insurance providers in the UK is AXA Insurance, the second-largest financial services company in the world.
Because it understands the versatility of vans and how they can be used by just about anyone, AXA offers cheap van insurance for private use, sole traders, partnerships and limited companies.
There is an age restriction that means only those aged between 25 and 75 can take out AXA van insurance, but for those who are eligible, the cover is often affordable and flexible.
The benefits of AXA van insurance include:
Cover starts from just £211 a year

Individuals, sole traders, partnerships and limited companies can get insurance

It offers a 10% online discount

AXA pays out on 99.9% of claims

Cover usually comes with accident recovery, roadside repairs, and an uninsured driver promise

You're guaranteed a courtesy van if your vehicle is being repaired at an approved garage after an accident
To start comparing van insurance quotes online to get the best deal for you, simply tap the button below:
Browse our motor insurance resources for more information on surrounding topics, or visit the guides below for more on van insurance:
Complete Guide to Van Insurance
Temporary Van Insurance Advice
---