Hybrid and Electric Car Insurance
---
---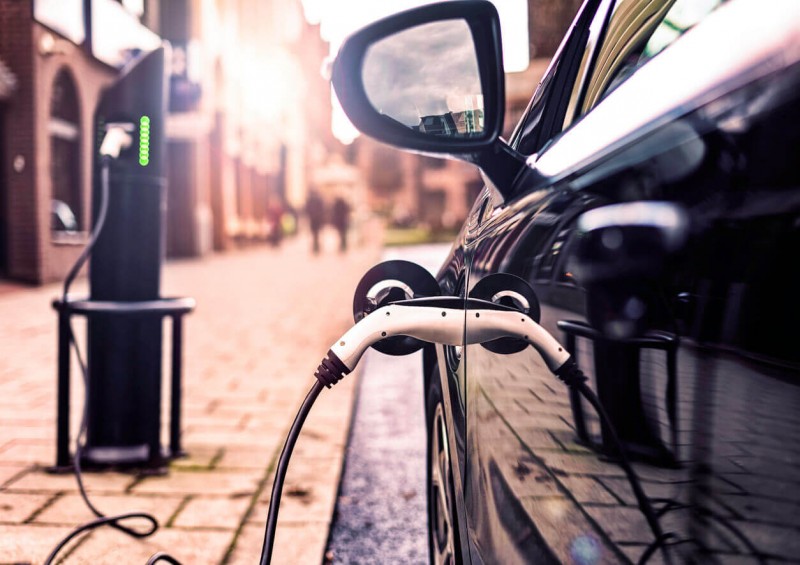 Buying a new car is always exciting and there are loads of different factors to consider when deciding what car to go for, but there's one relatively new question to answer – do you choose an electric or conventional motor?
With people becoming increasingly and rightfully eco-conscious, drivers are now wary of the environmental impact of internal combustion engines (ICE) within petrol and diesel cars, and are therefore turning to electric and hybrid cars as alternatives.
As the popularity of electric vehicles (EVs) rises, insurance providers have no choice but to consider the market, meaning that the cost of insuring your hybrid or electric car could drop considerably in the next few years as the competition intensifies.
Here, we take you through the basics of insurance for electric cars and hybrids, how much you can expect to pay in premiums, and what the future holds as EVs take the industry by storm.
Click the titles below to skip to the relevant section:
EV or ICE - which is cheaper to insure?
Best electric and hybrid cars to insure
What is an electric car?
An electric car is a type of vehicle that is powered by on-board batteries, rather than the traditional ICE that is fuelled by petrol or diesel. EVs are becoming increasingly common in the UK, with thanks to the following benefits:
Better for the environment

No car tax on electric vehicles worth less than £40,000

No London congestion charge

Free parking and free charging stations in certain towns and cities

Very low running costs (an average of 2-3p per mile, compared to 16p for petrol or diesel cars)

Technology is moving fast with super chargers and public charging stations
Electric car insurance in the UK
As the market continues to grow, more insurers are offering specialist insurance for electric cars, making it widely available in the UK.
There are, however, some insurance companies that don't offer electric car policies yet, but this will inevitably change as the industry is moving on and those left behind would simply lose thousands of customers each year.
Electric car insurance cost
As with all types of car insurance, the amount you pay in premiums depends largely on your age, driving history, where you live, and the cost of your vehicle.
Because electric cars tend to cost more to repair due to their expensive parts and the need for a specialist technician, the price of insuring one is also typically more expensive than conventional cars.
However, insurance costs are very likely to fall in the next few years. As the EV market continues to rise, cars will cost less, more people will be trained as electric car technicians, and more insurers will in turn have to drop the price of their premiums to remain competitive.
Some specialist EV insurance providers are already giving discounts to electric car drivers due to their vehicle's enhanced safety, thanks to its (ironically expensive) new technology, and as a reward for their environmental benefits.
Even if insurance does happen to be slightly more expensive for your electric car, which is a possibility, you still save money in other areas such as requiring no car tax and spending far less on running the car.
What is a hybrid car?
Hybrid vehicles combine both an electric motor and an ICE, and can run using the two or just one of those if the driving conditions allow. They offer lower CO2 emissions than conventional petrol or diesel cars, while maintaining the better range that fully electric cars can't achieve just yet.
Fuel usage can also be up to 30% more efficient than purely petrol or diesel cars, which often makes them a pretty good investment.
Hybrid car insurance
Similarly to electric cars, hybrid insurance can be more expensive as insurers are wary of the more expensive tech and parts within the car, as well as the cost of possibly needing a specialist to repair damages to certain areas of the vehicle.
However, hybrids are more common than electric cars at the moment, which means that the majority of insurance providers offer policies as standard.
The competition between providers makes for more affordable premiums and hybrid car drivers are therefore better off for now, in terms of insurance at least, as their premiums are often slightly lower than fully electric cars.
This probably won't last forever and we're likely to see the price of electric car insurance premiums decrease significantly over the next few years.
Are electric and hybrid cars cheaper to insure than petrol and diesel?
The average cost of car insurance in the UK is around £736 per year, and insurance for electric cars does tend to be more expensive as it stands.
For now, you're likely to see fully electric cars in higher insurance groups than ICE vehicles in most cases, but you may find that some hybrid cars are cheaper than their petrol counterparts, as we'll outline in due course.
As electric cars become more popular and insurance companies realise that they're here to stay, premiums are dropping steadily and momentum seems to have begun to shift in favour of EVs.
The best electric and hybrid cars: How much do they cost to insure?
Fully electric cars are generally placed in higher insurance groups than gasoline and hybrid cars, meaning that their premiums are usually more expensive. Take the Nissan Leaf; although it's cheaper to run than most traditional ICE vehicles and hybrids, it's really quite expensive to insure.
The higher a car's insurance group is, the more expensive it generally is to insure. The Nissan Leaf's insurance group is between 20 and 25, which is considerably higher than the comparable Ford Focus placed in insurance groups 7 to 14.
However, hybrid cars tend to be similar to petrol cars to insure, if not cheaper. For example, the Toyota Yaris Hybrid is placed within insurance group 8, which is slightly more expensive than the 1.0-litre petrol Yaris, but cheaper than the 1.5-litre in insurance groups 9 to 10.
It varies considerably between cars and providers, but here's how much the most popular electric cars cost to insure annually, on average:
Hyundai Ioniq EV: £319.69

Renault Twizy: £419.33

Nissan Leaf: £451.84

Smart Forfour: £582.01

Renault Zoe: £595.12

Tesla Model-X: £1,558.86
You can find some amazing electric lease deals online with Complete Leasing here!
How will the EV insurance cost change in the next few years?
The UK government plans to ban all new diesel and petrol cars from 2040 in order to improve air quality, and as a result, almost all vehicle manufacturers are beginning to pile funding into electric car production.
The electric and hybrid car industry is still relatively new, but as more people continue to make the switch from ICE cars to electric, the price of insurance will inevitably become cheaper – as will the cars themselves.
Read more related guides on car insurance and car costs here! Or, to get a car insurance quote right now, simply tap the button below:
---