Pet Insurance: A Policy Worth Having?
---
---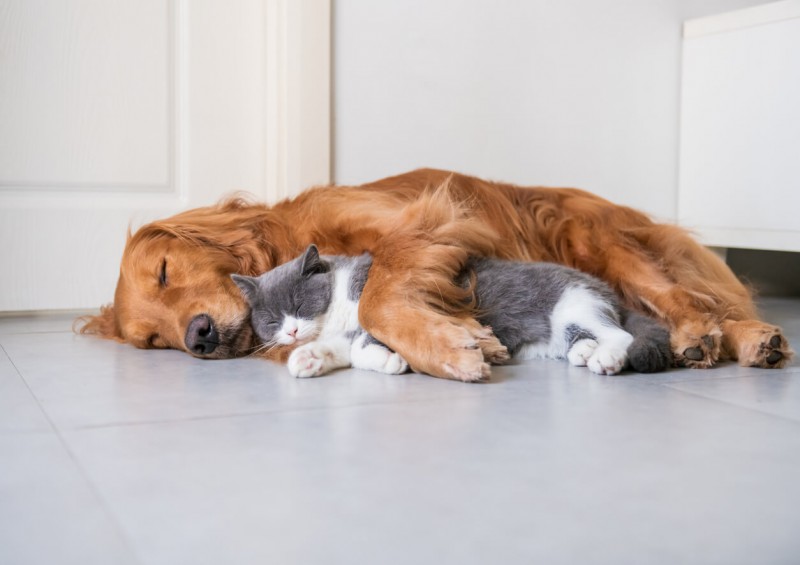 For many of us, pets are members of the family and with no pet equivalent of the NHS, being able to afford to pay for veterinary treatment and care is important. But, is a pet insurance policy really worthwhile and what does it actually cover?
What is pet insurance?
Pet insurance will help you pay for expensive or unexpected veterinary treatment for your poorly or injured pet, subject to the terms and conditions of your insurance.
Some policies also provide additional cover for costs associated with trying to find a lost or stolen pet or to help pay for euthanasia and/or cremation.
For more details of what pet insurance can cover, see below.
How does pet insurance work?
When you apply for pet insurance you will be asked to provide full details about your pet including:
Pet type (e.g. dog, cat, rabbit)
Pet breed (e.g. Labrador dog, British Shorthair cat or Dutch rabbit)
Sex
Age (date of birth)
If your pet has been spayed or neutered
What vaccinations it's had
If your pet has any pre-existing conditions
If your pet has been ill or injured recently or in the past year
If your dog is dangerous or has behavioural problems
Pet owners pay a monthly or annual premium to a pet insurance provider and should you need to make a claim that's in accordance with the terms and conditions of your policy, an excess is usually payable by you.
Note: Certain policies will also require you to pay a contribution towards the cost of certain veterinary costs. For this reason, you should always check the smallprint of your policy and fully understand all its terms and conditions and exactly what cover it affords.
What does pet insurance actually cover?
The cover your pet insurance policy actually provides depends on the type of policy you have (i.e. basic or premium), the type and breed of pet you have, the policy term and what extras you pay for.
Pet insurance cover can include:
Veterinary care
Death procedures
Theft or loss
Behavioural problems
Hereditary or congenital health problems
Dental care
Third party liability (dogs only)
Boarding fees
Emergency treatment (UK and abroad)
Alternative therapies
Breeding
Holiday cancellation
Some of what's listed above are optional extras that you will have to pay for in addition to your basic policy cost, depending on your insurer and the type of policy you take out.
Does pet insurance pay for vaccinations?
No, pet insurance does not provide cover for vaccinations but having your pet vaccinated can lower the cost of your insurance. In fact, if your pet becomes ill and/or dies from a disease they could've been vaccinated against, your insurer will not usually pay out unless your vet specifically advised against your pet being vaccinated.
Also, most insurers will want to know your pet has had regular health checks by your vet - check the terms and conditions to see if not having regular check affects the validity of your policy.
Bear in mind that pet insurance only covers unexpected illnesses or injuries; it does not provide cover for routine or basic treatments like health checks, flea/tick or worm treatment, microchipping, oral care/grooming and spaying or neutering.
The average cost of pet insurance
According to the Association of British Insurers (ABI), the average premium for pet insurance in 2019 was £271 per year.
Typically, basic dog insurance for accidents and illnesses costs around £20 per month and for cats about £10 per month.
Lifetime policies (where the veterinary costs' limit is reset every year) can cost from £22 to £32 a month for a dog, depending upon your dog's breed and age.
Types of pet insurance
There is a pet insurance policy for just about any type of pet including many niche policies for:
Cat insurance
Cat Breeders (queen & kitten insurance)
Dog insurance
Dog Breeders (bitch & puppy insurance)
Small animal insurance (rabbit, gerbil, hamster, guinea pig, etc)
Exotic pet insurance (snakes, lizards, birds, spiders, fish, etc)
Equine insurance (horses)
There are also different types of pet insurance cover including:
Lifetime (cover for the life of your pet with an option for per condition, per year)
Non-Lifetime (excludes some illnesses once you reach your claims limit with an option for per condition or time-limit per condition cover)
Accident only (excludes cover for natural illness and only covers accidental injury)
A handful of insurers provide pet insurance for pre-existing conditions (if your pet has not had symptoms for around 2 years) and pet insurance for older dogs over the age of 8 years old. These types of insurance are generally harder to come by, more expensive and less comprehensive in cover.
When should you get pet insurance (at what age)?
If you want to make sure your pet is fully covered for life, you should take out life-time pet insurance cover when your pet is young because the older they are, the more expensive it is. That said, even if you insure at a young age, as your pet gets older your premiums will usually increase anyway.
Is it worth insuring an old dog?
You should avoid changing policies or insuring your dog when they're older. Dogs are difficult to insure after the age of 8-9 years old (or even less for certain breeds). Also, the older they get, the more likely they are to have pre-existing health conditions which again, makes insurance more expensive and there isn't as much choice.
Do vets expect you to have pet insurance?
No, as having pet insurance in the UK is not mandatory. However, many vets will encourage you to take out insurance but some do not accept payment directly from an insurer so you should check your vet's policy on this.
What to look for in pet insurance
Level of cover
Vet treatment prices in the UK vary according to locality and the type of pet, so you should check with your own vet what their fees are for expensive treatments like operations so you can ensure you are covered for every eventuality.
Excess
Make sure the amount of excess you have to pay should you claim on your insurance is affordable. Bear in mind that a higher excess means cheaper premiums.
Pet's age
The age of your pet can significantly affect the cost and cover of insurance so avoid insuring your pets when they're too old, especially dogs.
Hospital stays
Check how much cover your insurance provides for hospital stays - some insurers will only contribute towards these and will not cover the full cost.
Pre-existing conditions
You can invalidate your policy if you do not disclose any pre-existing conditions your pet has at the time of taking out your insurance. It's difficult to find insurance cover for pre-existing conditions, hence it being better to insure your pet when they're younger and less likely to have any.
Multi pet insurance
If you have more than one pet you'd like to insure, shop around for multi-pet insurance discounts. Most insurers offer a discount of at least 10% to 15% and Pet Plan insurance offers a set fee discount of £12 per pet, every year.
Do I need pet insurance?
The answer to that is 'yes' if:
You have a pet(s) that you dearly love and would want to do all that you could to save their life in the event of a serious illness or injury.
You do not have thousands of pounds specifically put aside for the cost of any expensive veterinary treatments.
Is pet insurance worth it?
Yes, if you haven't got enough cash to readily afford to pay expensive vet bills at a moment's notice.
You could save the money you would have to pay for pet insurance but it will take many years to build up a large sum and of course, your pet could become seriously ill or have an accident at any time.
So unless you've got easy access to a large sum of money, pet insurance is most definitely worth it.
The only reason why insurance might not be worth it is when you have several pets and having to individually insure each of them, even with multi-pet discounts, may be unaffordable. The best you can do if you can't afford to insure all of your pets is to put as much money aside as you can afford to.
If you're in receipt of certain benefits like Universal Credit or Income Support, you may be able to get help from a local animal charity.
So, to sum up and help you decide whether pet insurance is worth having, below is a brief summary of pet insurance pros and cons:
| | |
| --- | --- |
| Pros | Cons |
| Peace of mind | Can be too expensive for several pets |
| Pets can live longer & more comfortably | No money back if you never claim |
| Avoids potential hefty debts | Less benefits & more costly for older pets |
Related guides
---