Why do people buy life insurance?
---
---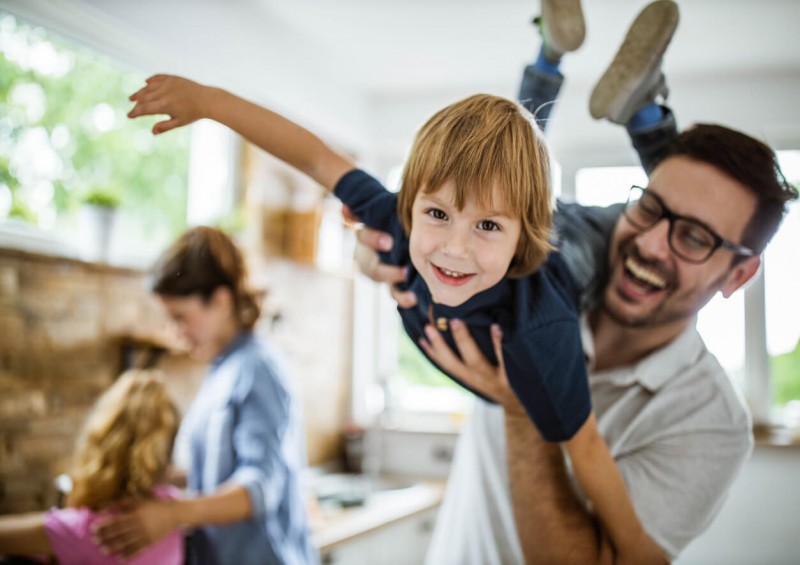 If you're young, free and single or married but financially solvent, you may question: "Do I need life insurance?", especially if your partner earns enough money to pay all the household bills. You may also be wondering "what is life insurance, what does it cover and is it worth having?"
There are many reasons individuals decide to take out life insurance cover, usually provoked by life events like loved ones passing away or reaching milestones in life like getting married or having children.
To find out more about life insurance in the UK and what it covers, check out our related guide: How does life insurance work or read on to find out the top 9 reasons people buy life insurance.
1. Buying a home
A mortgage is a huge, long-term financial commitment and if you're financially responsible for paying the mortgage (etc), should you die, your dependents could lose their home and struggle to pay all the household bills. Life insurance can pay off your mortgage and bills should you die unexpectedly, leaving your loved ones to focus on grieving.
2. Having a baby
Many new parents specifically take out life insurance cover for their children until they reach 18 years of age or more. Children cost a lot of money and should you (or your partner) die, the survivor could struggle to pay all the bills. Having life insurance in place when you have a baby gives you peace of mind that should the worst happen, you or your family would at least be financially secure.
3. Paying for a funeral
According to Sun Life, the average cost of a funeral in 2023 is an eye-watering £3,953. If you haven't got savings or collateral to cover this cost, then life insurance is a good idea as it can be used to pay for funeral expenses, so your family doesn't have to worry about finding the money to cover the cost
4. Outstanding debts
If you die suddenly and leave outstanding debts, these debts will be settled from your estate. So whilst a debt in your sole name doesn't become the direct responsibility of your partner or next of kin, it does mean any assets you have (i.e. your home) could be used to repay debts. If one of your debts is a mortgage and your family relies on your income to pay it, then they could lose their home.
Life insurance can be used to pay off any outstanding debts, including a mortgage, and replace your lost income, leaving your family safe and secure in their home. You can also take out a decreasing term life insurance policy that solely covers a repayment mortgage (decreasing cover) where premiums and cover diminish alongside the decreasing size of your mortgage. For more detailed info about life insurance for mortgages, check out our handy guide: Do you need life insurance for a mortgage?
5. Inheritance Tax
If you die leaving assets worth more than £325,000, your family could have to pay Inheritance Tax on their inheritance - currently at the rate of 40%.
Life insurance can be used to settle any Inheritance Tax payable, protecting any inheritance you want to leave for your loved ones. For more information about Inheritance Tax, take a look at our related guides:
6. Inheritance/legacy
If you haven't got many assets (property or savings, etc) but want to leave a legacy to your family, then life insurance can ensure your family receives a cash lump sum in the event of your death.
7. Your family's future
Even if you're financially stable, you may not have enough money to help your loved ones pay towards future goals (house, university, etc). A life insurance policy can ensure your family never has to struggle or miss out on opportunities in life without you, like a higher education, for example.
8. Age
As you get older, you naturally become more aware of your own mortality and leaving behind loved ones, but the older you are, the more expensive life insurance is.
If you're near retirement age, you may struggle to get a term life insurance policy. However, if you can take out a more costly whole of life insurance policy you get a guaranteed payout (provided you meet the terms of your policy) at whatever age you die. A much cheaper option is over 50s life insurance where you are not required to have a medical examination, but these types of policies might not be enough to cover the cost of a funeral.
9. Peace of mind
Above all, most people buy life insurance to simply have peace of mind, knowing that this layer of financial security will ensure their nearest and dearest do not have the added stress of worrying about money, when you're no longer around.
If you're unsure about all the options available or you would like professional, honest advice, get in touch with a life insurance broker who will be able to determine what type of cover you need and find a deal that suits you and your budget.
Related guides
---