How Does Life Insurance Work in the UK?
---
---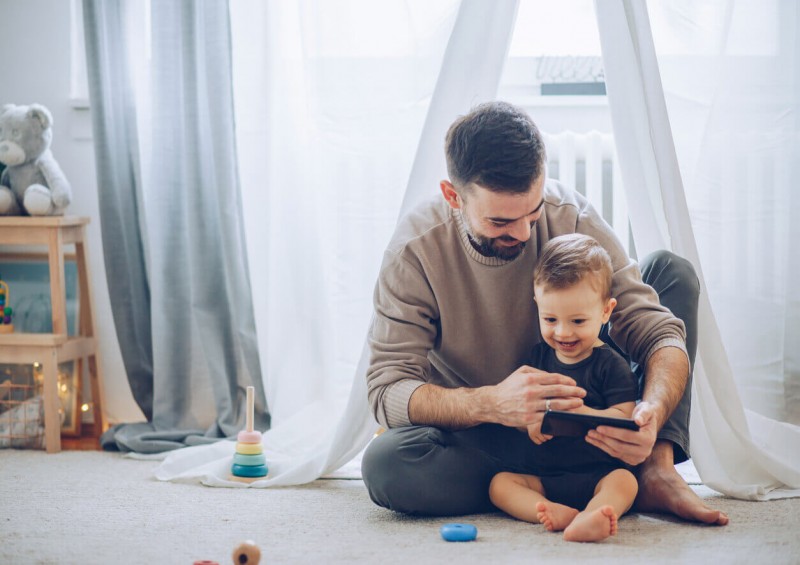 Despite the potentially devastating financial consequences for our loved ones, over half of the UK still have no life insurance in place.
That said, the life insurance sector is growing exponentially year on year, no doubt further boosted by the Covid-19 pandemic making more consumers consider their own mortality and how their loved ones would cope should they die - unexpectedly or not.
If you're one of the 60% without life insurance, read on to find out everything you need to know about how life insurance works.
In this guide:
What is a life insurance policy?
What does life insurance cover?
What happens at the end of a life insurance policy?
How long does life insurance take to pay out?
Who does life insurance pay out to?
Can I cash out life insurance?
What is the average life insurance payout UK?
Who should I get life insurance with?
What is a life insurance policy?
Should the worst happen and you die suddenly or before your time, a life insurance policy will pay compensation to your financial dependants (depending on the policy terms and provided you have been completely honest during the application).
Life insurance (also referred to as 'life cover' or 'life assurance') is an insurance product you pay for (usually in monthly installments), that essentially creates a contract between you and your insurer. If you pay your premiums, your insurer is legally obliged to pay a pre-agreed cash sum to your loved ones upon your death and a valid claim being made.
Life insurance will let you rest easy, knowing that in the event of your untimely death, your nearest and dearest can afford to pay the bills and keep a roof over their head or if they're financially independent. Your life insurance beneficiaries can spend the money on whatever they like.
Note: There is a difference between term life insurance and whole of life insurance - click on the links or continue reading to learn more.
What does life insurance cover?
Life insurance can provide cover and help to pay for:
Funeral costs

End-of-life care

Debts

Household bills
Life insurance provides cover for most causes of death, including natural causes, terminal illness or accidents. There is a common misconception that insurers refuse to honour a claim when the insured commits suicide; this is not the case.
Most UK policies include a suicidal death clause - the only reason a payout would be refused is if a suicide occurred within a certain time period (usually 1-2 years) from the start date (inception) of a policy. Another reason a claim could be invalidated is if the policyholder failed to disclose to the insurer that they had mental health issues (i.e. depression) or other health condition prior to the policy start date.
Although macabre, we feel it necessary to mention that if a beneficiary decided to kill you, then under "the forfeiture rule" they would not receive the death benefit should they be convicted of your murder. Instead, the insurance payout will go to any other beneficiaries there may be or under the terms of the insured's Will.
Note: When taking out life insurance, you must be completely honest and transparent about your lifestyle, hobbies, medical conditions, extreme sports addictions or travel plans (travel is particularly important post-pandemic) as not doing so could result in your insurer refusing to payout to your loved ones.
What happens at the end of a life insurance policy?
At the end of the term agreed with your insurance provider, if you've survived your policy, your cover will simply end and there will be no financial payout to you or anyone else.
How long does life insurance take to pay out?
Subject to the insurer receiving a copy of a death certificate, life insurance can be paid out within as soon as one month of a valid, undisputed, straightforward insurance claim being made. This short timeframe is by no means guaranteed and will vary between insurers and personal circumstances of a claim.
For example, if an insurer requires more medical evidence or probate to verify a claim and/or receipt of paperwork by the insurer is delayed, this will inevitably delay the insurance claim being processed and a payout being made.
Although it's a difficult time for loved ones, it's always best to notify an insurer about a policyholder's death as soon as you possibly can so an insurer can start the assessment process sooner, rather than later.
Who does life insurance pay out to?
For insurance policies where the insured is still alive (i.e. a payout for end-of-life care), then payment will be made directly to their bank account. In the event of the insured's death, a payout will be made to the deceased's personal representative (usually the executor of their will).
Can I cash out life insurance?
You cannot cash out standard life insurance with a fixed term but yes, you can withdraw cash from a 'whole of life' insurance policy (also known as 'life assurance') upon its surrender.
What's more, once you have built up a cash value on a whole of life plan, you can use this as an asset to help with borrowing money - i.e. apply for a secured loan. You'll need to check the terms and conditions of your policy with your insurer first to ensure this is the case.
What is the average life insurance payout UK?
According to ABI, the average payout for life insurance in the UK (2019) was as follows:
Term life insurance - £77,535.28

Whole of life insurance - £3,464.73

Critical illness - £67,573.28
Who should I get life insurance with?
We recommend shopping around and comparing deals with all the main life insurance providers like Aviva, Legal & General, Royal London, Scottish Widows and Zurich, to name a few.
But it's not always best to go direct to an insurer or use comparison sites as they may not always offer the best deals.
There are life insurance brokers available who can find you a life insurance policy that suits your needs and is at an affordable price, and who will price match any quote you find elsewhere.
If you're not sure which type of insurance you want or need and need some guidance, then you should seek help from either an advisory broker or an independent financial advisor.
Related guide: What is the average cost of life insurance in the UK?
Do you need life insurance?
If you have loved ones that are financially dependent on you then yes, you do need life insurance if you want to make sure they can afford to pay all necessary bills after your demise.
If you are young with no dependants or have no large assets (like a property), then life insurance isn't particularly necessary until you potentially have children, get married or buy a property. Having said this, it is highly recommended that you purchase life insurance at a young age as this is when it will be the cheapest.
Life assurance explained
There are two main types of life insurance: 'term life insurance' (as outlined above) or 'whole life insurance', also commonly referred to as 'life assurance'.
The fundamental difference between life insurance and life assurance is that 'whole of life' life assurance provides cover for your whole entire life whereas term life insurance only provides cover for a fixed term.
Also, unlike term life insurance, you can surrender and cash in your 'whole of life' assurance which effectively makes it a savings account as well as a life insurance policy. In addition, once you have built up a cash value, you could use your insurance as an asset to obtain a secured loan.
For more details about different types of life insurance cover including over 50s and critical illness cover, take a look at our related guide here. For more information, check out our other guides below.
Related guides:
---