Why Don't People Want to Buy Life Insurance?
---
---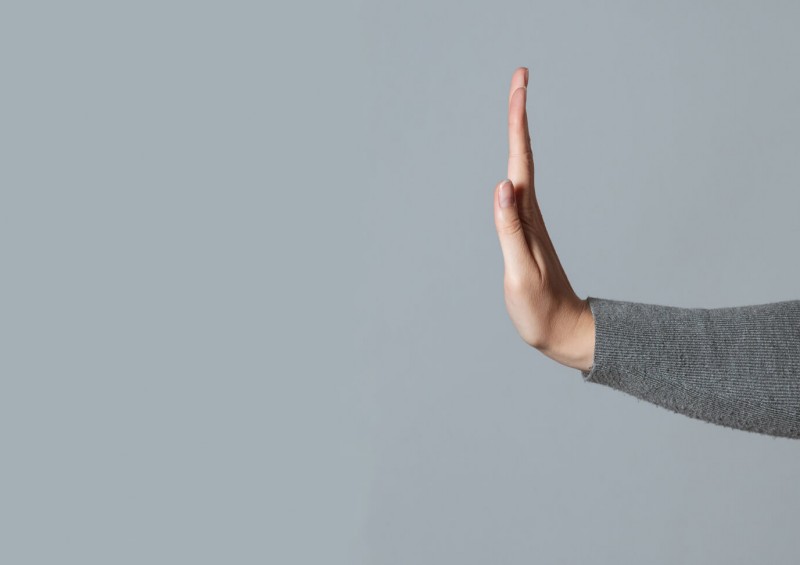 We avoid the topic of death like the plague and whilst many of us consider home insurance a necessity, we do not feel the same way about life insurance.
A recent study by MoneySuperMarket has revealed that 40% of UK homeowners with a partner or a child (children) are still without this vitally important type of protection insurance.
However, in 2021, with the cost of living soaring and the Covid-19 pandemic forcing us to consider our own morality, life insurance is becoming increasingly popular.
It sometimes takes losing someone close to you or having a significant life event (such as marriage or a child), to prompt many into taking out this sort of policy.
Read on to find out why many people avoid buying life cover and how this type of policy can benefit you and your loved ones.
How can you benefit from life insurance?
The main benefit of life insurance is that it affords financial protection for family and loved ones in the event you're no longer around and can help:
Replace your earnings that your dependants relied on

To pay off debts that are a huge financial burden (like a mortgage)

Reduce the upheaval caused by the passing of a loved one

Give you peace of mind
Without life insurance, should you die unexpectedly, then you could leave your nearest and dearest in a position where they cannot afford to keep a roof over their heads or pay basic household bills.
So if you have financial dependants like children or a partner who heavily relies on your income to fund their everyday life and pay the bills, then taking out this type of protection is pretty much essential.
Some insurance policies will be more beneficial to your circumstances and needs than others.
There are many different types of life insurance cover you can take out - click on the links for more detailed information about each particular type of insurance:
If you find all of these insurance choices a little overwhelming or are perhaps struggling to decide what type of cover is right for you, then you should consider approaching an insurance broker to help.
For more information about what an insurance broker can do, check out our related blog: Insurance Broker explained.
Why are people put off from getting a life insurance policy?
There are many common misconceptions and myths that make people avoid purchasing protection insurance including:
13% of people find it hard to consider their own mortality
None of us like to think about death and others find it particularly hard, but once you've arranged this essential insurance, you've ticked that box, can put it in a pigeon hole and you don't have to think about it again. Once you've bitten the bullet, you'll have complete peace of mind knowing that your loved ones are financially protected should the worse happen.
46% of people assume that the monthly premiums are too expensive
A common myth that just isn't true. The price comparison site's study revealed that the average monthly payment for life insurance cover of £100,000 is just £10.96. As a comparable, this amount is only one-quarter of what most households spend on entertainment at home (i.e. Netflix and Sky). That kind of puts things into perspective!
In addition, the average home insurance policy costs about £13.50 per month meaning life insurance is cheaper and personally, we consider protecting your loved ones equally as important as replacing a smart 75 inch HDR TV or getting your burst pipes fixed.
And if you're below the age of 40, this average monthly cost is even less - £5.80 for 18-29 year olds and £7.92 for 30-39 year olds.
14% of people don't believe that insurers actually pay out
Another common misconception that has been completely debunked by this study. Many people are still put off taking out life insurance because they think it's not worth the paper it's written on - not true! According to recent research, 96% of claims on life insurance policies were paid out in 2019 equating to a whopping £71.5 million.
People don't like answering personal questions about themselves
Whilst it's true that a medical examination and answering personal questions is all part of setting up most types of life insurance policies, it's not quite as arduous as you may think.
Your insurer will arrange for and book any medical examinations which are completely free of charge. The exams are fairly basic and just involve an examiner taking your basic stats like weight, height, blood pressure and a few blood samples for analysis. You don't have to strip off naked or run on a treadmill with heart monitoring devices strapped to you; it's a simple, straightforward medical check like your GP carries out periodically.
And don't worry if you partake in certain lifestyle choices you think will stop you from being eligible for life insurance. Whilst smoking will increase the cost of your premiums, it doesn't mean you can't insure your life.
You may not even need a medical examination (most people don't); you simply need to answer questions about yourself honestly.
Important: Lying during the application process will result in a void policy, so your loved ones won't be able to claim their payout and your premiums will have gone to waste.
People think they're too young to get covered
Whatever age you are, if there is someone who depends on you financially - be it a partner, relative, child or even a dear friend - then you should always consider taking out life insurance to protect them in the event of your untimely death. And the younger you are when you take out life insurance, the cheaper the premiums are!
People don't know what type of life insurance policy is right for them
Understandably, many people find life insurance baffling. If this is the case, then you should speak to a life insurance broker (advisor). You don't even have to compare quotes to get the best price (a broker can do that for you and will know what policy is the best).
Should I get life insurance?
So the bottom line is, if you have a mortgage, funeral costs, bills or debts that could cause your loved ones financial hardship, extreme poverty or stress upon your demise, then taking out life insurance needn't be a major stress and is something you really ought to do.
If you find it too time-consuming to compare quotes online then you should seek to use an insurance broker who can do all the hard work for you.
And if you're struggling to understand all the terms of protection insurance and can't decide which policy is best for you, again, a broker can help you understand this type of insurance in layman's terms and find the best policy for your circumstances.
If you're confident about the type of policy you want, then you should shop around and compare quotes online and before committing to taking a policy out, ensure you read all the small print and fully understand the terms and conditions of your policy.
Should you take a policy out and then discover it's not quite right for you after all, you have a 30-day cooling-off period in which to decide if you want to proceed with the policy and can cancel within that 30-day period for no charge.
Related guides
---