Cancelling Life Insurance: Things you need to know
---
---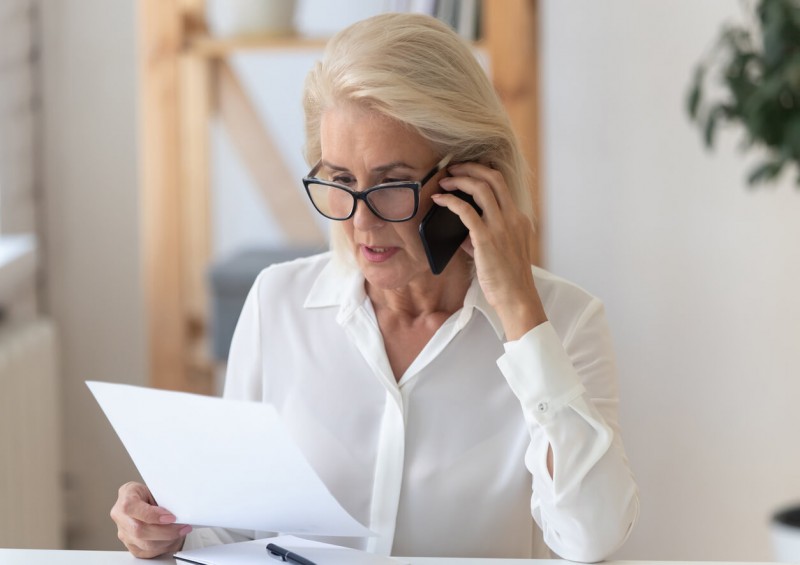 If you're thinking about cancelling your existing life insurance policy, there are some important things you should be aware of before doing so.
Can you cancel life insurance?
Yes, you can cancel life insurance at any time you choose or need to. A refund is given if you cancel your life insurance policy within the first 30 days of inception.
If you cancel your policy outside the 30-day cooling-off period, although you should not be charged an early termination fee by your provider, you could be charged an administration fee and you will not receive a refund of any premiums that you have already paid. You should check the terms of your insurance policy to find out what costs are involved.
Bear in mind that the minute you stop paying for your life insurance, your cover will end and your loved ones will not receive a payout in the event of your death.
7 Reasons for cancelling life insurance
Typically, most people consider cancelling their life insurance policy if their circumstances have changed and/or their own or their family's risks have lessened.
The seven most common reasons for a policyholder cancelling life insurance are:
They can no longer afford to pay the premiums
They have started smoking or started smoking again
Their mortgage is paid off and they're debt-free
Their age (unless it's an over 50s policy)
They've received an unexpected windfall like a juicy inheritance or a lottery win
Their children/family are now financially independent (hallelujah!)
They want a different type of insurance policy
How to cancel my life insurance policy
To cancel your life insurance policy, you should contact or notify your insurer by:
Telephone
Email
Online chat
Letter
Your online account
How you can cancel a life insurance policy will depend on an individual insurer's preferred and available contact methods. You should always be able to cancel by telephone (the preferred method of most insurers) or by sending a letter.
Take a look at your insurance provider's contact page or your policy documents to find out how you can contact your insurer.
Due to Covid-19, you may find it difficult to get through by telephone and in those circumstances, we recommend trying to terminate your policy via online chat in the first instance. If online chat isn't available, try sending an email or submitting an online form.
Most importantly, if you send an email or letter notifying your insurer you wish to cancel your policy, be sure to include the following information:
Your policy number
The renewal date of the policy
The policyholder's full name, date of birth and address.
Note: If you cancel your policy and pay by direct debit, don't forget to cancel this too.
Can I get a refund if I cancel my life insurance? (within cooling-off period)
Yes, if you cancel within the cooling-off period which is 30 days from the policy inception date (or the date you received your policy documents - which ever comes last) you will receive a refund of any premiums paid.
Some insurers like Legal and General require you to send back a cancellation notice (sent out with your policy documentation) so check with your insurer what their requirements are for cancelling.
Do you get a refund when you cancel life insurance after 30 days?
No, if you cancel your life insurance policy after the 30 day cooling-off period, you will not receive a refund for any life insurance premium's you may have already made, as life insurance has no cash value.
Even if you want to cancel after having your policy for, say, 5 years, you will not be entitled to have any money back, despite paying your premiums any month.
While this may seem frustrating, it's important to remember that having the policy in place was not a waste of money, because, should you have passed away at any point during the time you had the cover in place, your loved ones would have received a payout. Remember though, once you cancel the policy, you are no longer covered despite having paid all of those previous premiums.
Should I cancel my life insurance policy?
Whether you should cancel your life insurance policy or not depends on many things, but mainly your ability to afford the premiums and the type of life insurance policy you have.
It goes without saying that if you can't afford the premiums and you're struggling financially, there's no point in getting into debt to continue paying them (unless there are other, simple ways in which you can lower any other debt and reduce spending).
You should certainly cancel your life insurance policy straight away if you change your mind within 30 days of the policy start date as you will receive a refund and it will cost you nothing.
Note: If you cancel your policy and later decide you want to get life insurance again, you will have to take out a completely new life cover plan and it is likely to be more expensive as you will be older and potentially more at-risk of dying.
Cancelling term life insurance
If you've paid into a term life insurance policy for several months or more, the minute you stop paying your life insurance, its cover will immediately end and as it has no cash value, you will not receive a refund of any premiums paid.
Bear in mind that not only will you and your loved ones lose out financially by cancelling this type of life insurance, you could also leave your family in a vulnerable position should you die unexpectedly and have large outstanding debts like a mortgage.
Cancelling a whole of life insurance policy
Unlike term life insurance, whole life insurance has a cash value and when you cancel your policy, you will be due a payout of the value of the policy, less any surrender charge (if applicable).
The surrender charge can be as much as 35% or more so you should check with your insurer (or the terms and conditions of your policy) to find out if a surrender charge still applies and how much this will be.
For more information regarding life cover and things you need to know, check out our handy articles below.
Related guides
---