Insurance Broker Explained
---
---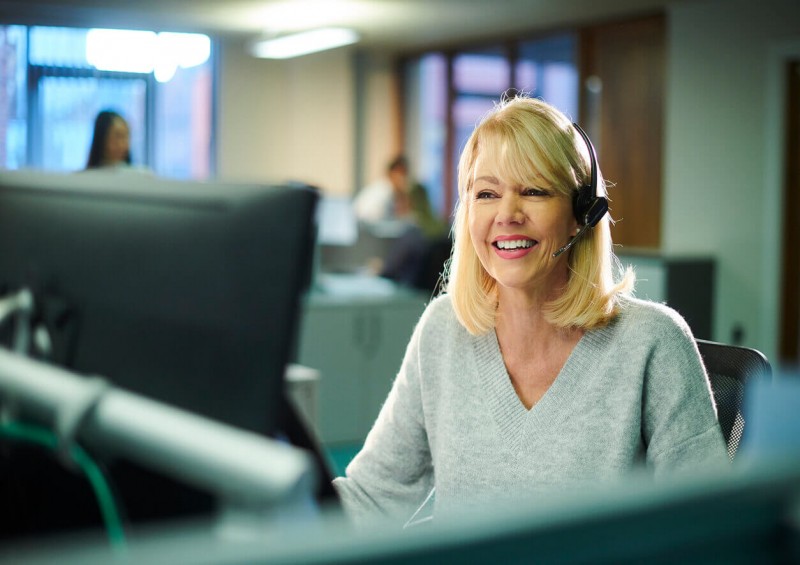 If you're looking for the best insurance deal but have precious time to swim through a sea of online comparison sites and seek quotes direct, why not use a good old fashioned insurance broker?
Due to the exponential increase in insurance comparison sites and many top insurers opting out of using them, comparing insurance deals is now a messy and arduous affair many of us simply don't have time for.
Back in the day, British insurance brokers were the only option you had if you wanted an easy way to compare insurance deals, otherwise you had to painstakingly, individually call insurance companies on your landline (which was usually shackled to a nearby wall!).
If you've never used an insurance broker before and are not sure whether to employ one, below we explain why using an insurance broker can be beneficial and could save you hassle and a lot of money in the future.
Insurance broker meaning
An insurance broker is an independent professional who can access a plethora of insurance deals from a huge selection of insurance providers to find the best deal for you and your personal circumstances (and pocket).
So an insurance broker effectively does exactly the same as an insurance comparison site, except they are able to compare deals with a wider selection of insurance companies, including some insurers who choose not to use comparison sites. They can also give you invaluable advice and guidance, unlike a comparison site.
Of course, like most things, this service isn't free so you should check what a broker's fee is before deciding to employ their services. An insurance broker's fee is usually a percentage of your insurance policy cost and should be no more than 20%. Some brokers may not charge you a fee at all and may simply get a commission from the insurance companies, but it's always worth double-checking so you know where you stand.
Bear in mind that whilst comparison sites do not charge a fee, this fee can be absorbed (or hidden) in the cost of the insurance policy itself.
When to use an insurance broker
With all the cheap, easy and free comparison sites available you're probably wondering, "why should I use an insurance broker?"
However, the benefits of using an insurance broker can very often far outweigh the cost of employing one.
It saves precious time
Most of us can't afford to spend several hours searching for insurance deals online. Contacting an insurance broker to do all the hard work for you and present you with the best insurance deals is a win:win situation if you're up against it.
Professional advice and guidance
If you've never taken out insurance before and have no idea what types of insurance you need or should have, you can seek advice and guidance from an insurance advisor.
Also, there are many times where you may go to make a claim on insurance only to discover your claim is invalid and is rejected by your insurer. Having a professional who knows everything about insurance ensures that you get the right insurance cover you need, saving you a lot of potential stress and financial devastation in the future.
Different types of insurance
Brokers can shop around to help you find the best deals on all types of general insurance including home insurance, car insurance and life insurance.
In addition, a broker can help you source unusual or specialist insurance not offered by many mainstream insurance providers in the UK. For example, some people take out insurance to cover their classic car or parcel insurance, for example.
You might like: What insurance do I need?
Trustworthiness*
If you find a great deal and cheaper insurance on a comparison site, unless you read, chapter and verse, the lengthy terms and conditions of your insurance policy (the smallprint), you may find your insurance policy is worthless.
When you come to claim on it, you may discover that there are so many loopholes that your claim is refused and so you've paid all that money for absolutely nothing, nevermind the distress a refused insurance claim could wreak on you mentally and financially.
Using an insurance broker means they're obliged to highlight any loopholes to you and make sure your insurance is worth the paper it's written on.
Easier to Claim
The icing on the cake when using a broker is that should you have to claim on your insurance policy, instead of having the hassle and stress of dealing with the laborious claim process yourself, you can instead contact your broker and they will handle everything for you.
*Historically, the Insurance Brokers (Registration) Act 1977 meant independent insurance brokers in the UK were heavily regulated but this was scrapped and now the Financial Conduct Authority (FCA) regulates them, so make sure a broker is regulated by the FCA and check they're on the FCA's register before employing one.
You should also check out an insurance broker's reviews from other customers and see if you can find out how many insurers they have access to. And if a friend or relative can't recommend a good broker to you, then perhaps take a look at the British Insurance Brokers Association (BIBA) websites which lists approximately 1,800 FCA regulated firms in the UK to find a reputable broker.
Related guides
---