How to Sell a Car
---
---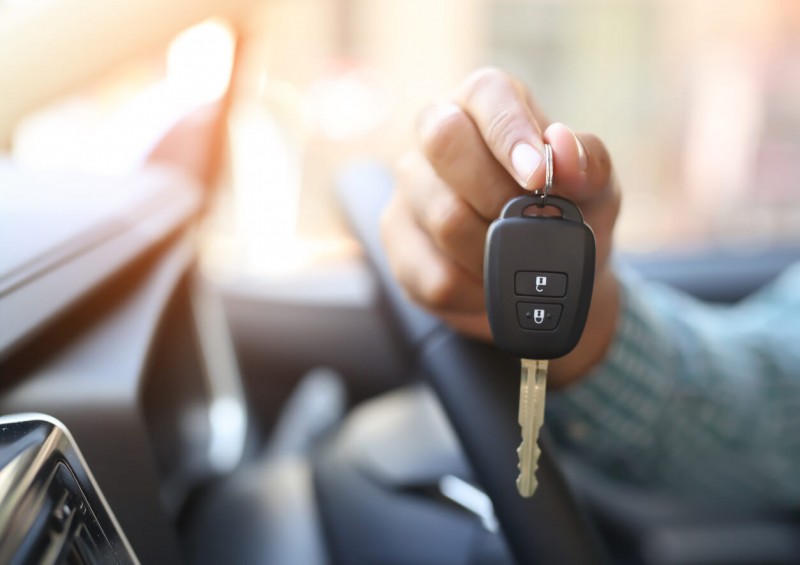 When it comes to selling a car, it's not always quite as straightforward as simply handing over the vehicle in exchange for cash; there are a good few steps you need to take beforehand and certain things you need to consider in order to sell a car successfully.
In our guide on how to sell a car, we cover everything you need to know about selling a car on Gumtree, Autotrader and eBay, plus all our top tips for selling it efficiently and at the best price.
How to sell a car at a dealership
There are several ways to sell a car, with selling your car at a dealership being one of the most common ways.
Selling your car at a dealership is considered to be one of the easiest ways to sell your vehicle. You can do this either by selling your car outright to a used car dealer, or you can trade your car in when buying a new or used car from the same dealership.
However, you'll probably get less money for your car if you sell it at a dealership rather than through private selling, but it is generally considered to be much easier and quicker.
How to sell a car on Gumtree
Selling your car on Gumtree is another method you might want to consider as this is also pretty straightforward and quick to do.
You will have to post your ad for your car on Gumtree and once you've added the vehicle's registration number, Gumtree will automatically add specifications for your car such as the make and model of the vehicle. You can then add in any other necessary details, then post your ad so it's live, and wait for people to get in contact if they want to buy it.
How much does it cost to sell your vehicle on Autotrader?
If your car is valued at less than £1,000 then you can list and sell your car for free with Autotrader.
However, if your car is worth more than £1,000, then you will have to choose from several different advertising options in order to sell it with Autotrader. The package that you choose and the length of time that you want to list your vehicle on Autotrader for will depend on how much it will cost you.
But you can pay anything from £36.95 for two weeks' worth of advertising on Autotrader, to almost £75 for the ultimate advertising package which will advertise your car until it is sold.
How much does it cost to sell a car on eBay?
The price of selling your car on eBay varies enormously depending on numerous factors.
You also have to pay several different types of fees including a listing fee, optional listing upgrades and the final value fee once the car is sold.
For a more convenient way of selling your car on eBay, you might want to use the eBay Motors app which enables you to buy, sell and shop all from your mobile phone, so you don't have to worry about constantly watching the eBay website when it comes to selling your vehicle.
Selling your car on eBay can get quite pricey and you might actually end up spending a lot of money just to sell it. Check out eBay's listing fee guidelines before making your decision and consider your other selling options before committing to one.
What does guide price mean?
A guide price in relation to selling a car is the approximate figure/s as to which the seller expects the vehicle to be sold for.
However, the guide price isn't always what you'll actually receive for the car, it's just a rough guide that gives a general idea of what the seller wants from the sale.
Top tips for selling a vehicle
When it comes to selling a car privately or through a dealership, there are several things you need to know about such as the fact that you can't sell a car with outstanding finance and you must declare your car as 'off the road' with a SORN (Statutory Off Road Notification) if you're taking your car off the road in order to sell it.
If you do want to sell a financed car, you must get the car finance company's permission to sell first, or you must settle the outstanding finance before you can sell it.
Ensure that you price your car fairly and realistically - you might get more money if you sell a car privately, but if you want to sell it quickly, then you might be better off pricing it lower in order to get a quick sale.
It's important to describe the car as accurately as possible in your advert if you're selling it privately - ensure that you include any bumps or scratches it has so that you don't mislead any potential buyers.
Have all the necessary documents of the vehicle to hand when selling it, including its MOT details and any other important certificates and documents.
Decide how you want to be paid for the car and always issue a receipt, regardless of payment method so that both you and the buyer have a record of the transaction.
I've sold my car - what to do now
Once you've sold your car, there are a few things that you need to do in order to ensure that ownership of the vehicle has been transferred over to the person that you sold it to.
Tell the DVLA that you've sold your car and give them the full name and address of the buyer.
Draw up a contract and have a copy for both you and the buyer.
Ensure that you've transferred all the necessary paperwork over to the new owner.
Cancel your car insurance or swap it over to your new car.
See if you're owed any refunds on the remaining tax on your vehicle - you can do this by informing the DVLA about the sale and then you will automatically receive a refund for any outstanding tax on the vehicle.
For further information and tips, check out our related articles below.
Related guides
---