PayPal Credit Explained
---
---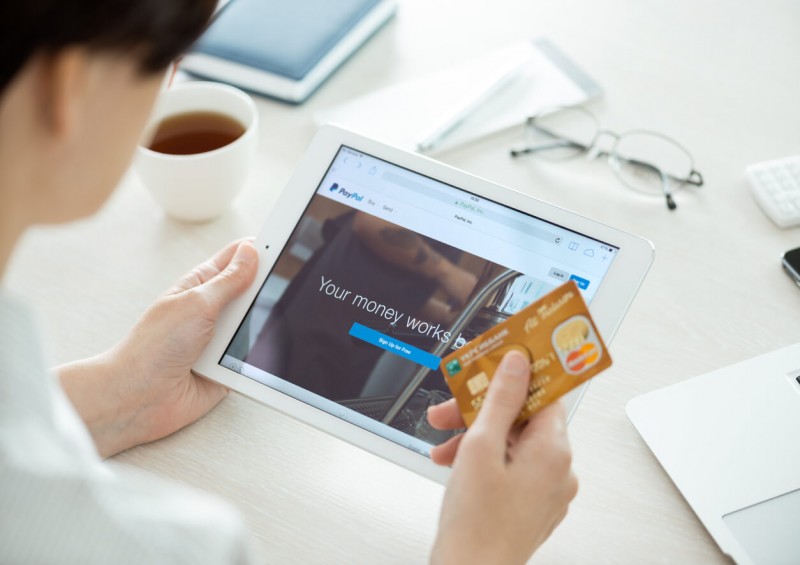 In this complete guide, we're going to walk you through our PayPal Credit UK review to give you the lowdown on everything you need to know about PayPal Credit, including how it all works and whether or not it can impact your credit score.
PayPal credit allows you to Buy Now, Pay Later (BNPL), so that you can make purchases across thousands of online retailers, and similarly to making a payment on a credit card, you can enjoy the purchase now and pay for it later.
From how PayPal Credit works to how to get PayPal Credit, plus all our top tips on where and how to use it, we've got you covered with everything you need to know in our comprehensive guide right here.
What is PayPal credit?
PayPal themselves define PayPal Credit as "like a credit card, but without the plastic".
In short, PayPal attaches a credit limit to your PayPal account which you can use to make online purchases at any online retailer that accepts payments via PayPal.
How does PayPal Credit work?
PayPal Credit works by essentially allowing you to "borrow" money from them in order to make purchases online; it acts like an online-only credit card.
Similarly to a credit card that has an interest-free period, PayPal Credit doesn't charge you interest on your repayments, providing that you pay your balance within the set timeframe.
What stores accept PayPal Credit?
When it comes to discovering where you can use PayPal Credit online, you'll be happy to know that there are thousands of online stores that accept it, including popular retailers such as ebay, Apple, Samsung, Groupon and many more.
A full list of accepted stores can be found on the PayPal website.
Some online stores have simply chosen not to accept PayPal credit as a form of payment and some business categories are exempt from PayPal credit by default such as adult content and gambling.
Does PayPal Credit affect your credit score?
There are many debates as to whether PayPal credit affects your credit score or not, as some claim that PayPal reports to the credit reference agencies when you apply for an account and some claim that they don't.
However, it can be argued that as PayPal carries out a full credit check when you apply for a PayPal Credit account, your credit rating can be affected even if your application is successful.
With any type of credit that you apply for, you can usually always expect it to have some kind of impact on your credit score, whether that's in a good way or not, so it's always best to be aware of this before you apply for any kind of credit.
You might like: Does Klarna Affect Your Credit Score?
Who qualifies for PayPal Credit?
In order to qualify for PayPal Credit, you'll need to complete a short questionnaire that can be found on the PayPal website.
The application form should only take a couple of minutes for you to complete and if your application is approved, you will then be given a credit limit that is automatically linked to your account.
You must also ensure that you meet the following criteria in order to qualify for PayPal Credit:
You're a UK resident aged 18 years or older.
You have a good credit history.
You have not recently been declared bankrupt.
You're employed and have an income of more than £7,500 per year.
How to increase PayPal Credit
Once you've been accepted for PayPal Credit, the team at PayPal will be regularly reviewing your account and once you've had your account for at least three months, they may invite you to increase your credit limit.
On the other hand, if you don't want your PayPal Credit limit to increase, you can always ask for it to be decreased if it automatically increases, or you can ask to be excluded from increases from when you first open your account.
You can't request a credit limit increase yourself, you have to wait to be eligible for the increase and then PayPal will invite you to increase your limit if you want to.
You can make your PayPal Credit payments in numerous different ways as well. Firstly, you can set up a direct debit to go out each month which will allow you to automatically pay the amount you choose, rather than doing it manually yourself.
Alternatively, you can also make a payment or schedule an additional payment by clicking the "make a payment" button on the PayPal Credit home screen.
Learn more: The Advantages and Disadvantages of Using Credit Cards
Is PayPal Credit a good idea?
There are many debates as to whether PayPal Credit is a good idea or not. We've put together a brief pros and cons list below to help you weigh up the decision of whether PayPal credit is right for you or not.
Pros of PayPal Credit
You get instant access to PayPal credit as soon as you're approved.
You get 0% interest-free for four months every time you make a purchase over £99.
You can pay in installments to spread the cost out.
PayPal Credit is accepted at thousands of stores online.
Cons of PayPal credit
If you're not accepted, it can have an impact on your credit rating which could affect your ability to apply for a mortgage straight away, for example.
The regular interest rate is 19.9% APR if you don't qualify for the 0% interest-free offer by spending over £99.
If you're subject to a PayPal scam, you might not only lose the money in your PayPal wallet, but also the money within your PayPal Credit limit as well.
Is PayPal credit interest-free?
PayPal Credit offers a 0% interest-free offer for four months when you spend over £99. You automatically benefit from the 0% interest-free offer every time you spend £99.
How to cancel PayPal Credit
Before you can close your PayPal Credit account, you must ensure that your balance is paid off in full. Then, you can call the PayPal customer services team who will be able to assist you with the closure of your account.
Related guides
---