The Best Things to Buy With a Credit Card
Top 5 purchases...
---
---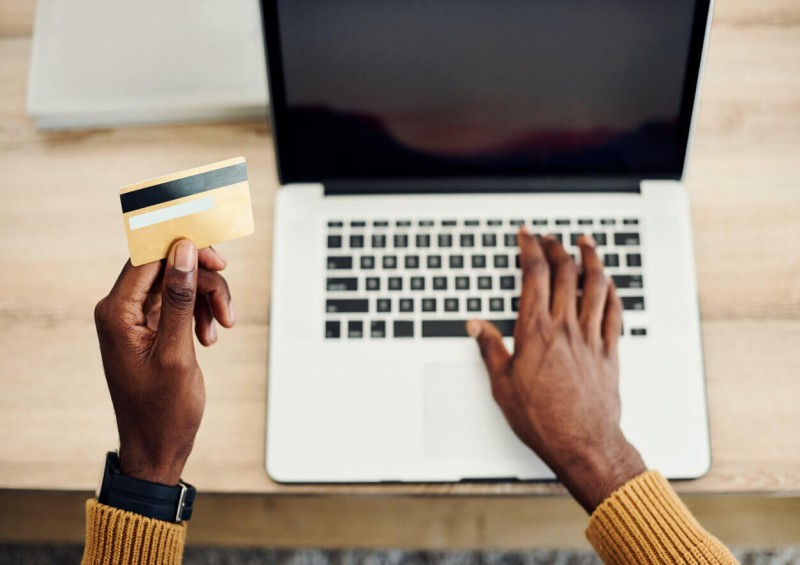 We've already discussed what not to buy with a credit card, so now we're going to talk you through the smartest way to use a credit card and some of the best things to buy in order to help you build credit.
Throughout this guide, we've put together a list of the best credit card purchases that will likely improve your credit score, as well as some of the dos and don'ts of purchasing things with a credit card.
Check your score with Checkmyfile (30-day free trial period - £14.99 thereafter, but cancel anytime):
Should you use your credit card for everything?
It goes without saying that you shouldn't use your credit card for every single thing you want to buy. Paying for things like your mortgage, student loans and medical bills on your credit card can negatively impact your credit score, so you should always be mindful about your credit card spendings.
Learn more: What Affects Your Credit Score?
What purchases to make with a credit card
Credit cards can be incredibly useful if you know how to use them properly and what you should and shouldn't be using them for.
Take a look at some of the best things to buy with a credit card below that are not only sensible purchases, but they're also purchases that can often help to improve your credit rating.
1. Holidays
Things like airfare, car rental and hotels as part of your holiday are some of the smartest purchases you can make with a credit card for numerous reasons.
First of all, when you purchase things like flights and hotels on a credit card, you'll have credit card protection if anything goes wrong such as losing your baggage, your flight gets cancelled or your holiday is delayed due to airline issues.
Most credit cards will offer a level of protection against these kinds of eventualities, which many debit cards don't.
Furthermore, when you hire a rental car while on holiday using your credit card, you'll also likely benefit from some kind of insurance if there's damage to the vehicle, depending on the type of credit card you have, as well as the car rental company's policies.
Also, if you happen to have a travel-specific credit card, you can enjoy excellent travel-related bonuses and cashback rewards which is a great incentive to go on holiday and use your credit card for travel purchases.
You might like: The Best Credit Card Rewards
2. Grocery shopping
While it might seem a little odd to pay for your weekly food shop on your credit card, you can actually get supermarket specific credit cards that operate on a reward-based system where you can benefit from points and voucher incentives.
If you tend to shop at just one or two particular supermarkets, it can be a good idea to look into the credit card reward systems that they might offer so that you can enjoy saving money and gaining rewards while you shop.
Of course, you need to ensure that it's actually wise to use a credit card with a specific supermarket; don't get yourself into unnecessary debt while picking up your weekly groceries!
Read more: The Best Loyalty Cards in the UK
3. One-off big purchases
If you purchase one-off, expensive items with a credit card, chances are that you'll likely benefit from some kind of insurance from the credit card. This means if you purchase a one-off big item such as a sofa or TV with a credit card, your item will likely be protected against damage, loss or theft for usually 90 to 120 days after the purchase.
This is known as purchase protection and while not every single credit card will offer this feature, many credit cards do, so it's well worth checking to see if your credit card offers this before you make a big, one-off purchase.
This is a great advantage to enjoy as these purchases won't be made frequently and if they do happen to become damaged, lost or stolen during the initial period of taking them home with you, your credit card purchase should be able to take the fall as a type of insurance.
4. Travel cards
If you live somewhere where you use a travel card on a regular basis (such as an Oyster card in London, for example), it's likely that your monthly travel expenditures are quite high.
Providing that you can pay off your credit card bills every month, it can be worth paying for things like your travel card on your credit card so that not everything is coming out of your debit card in one go.
Furthermore, you may also be able to take advantage of any introductory interest-free offer that your credit card might provide you with, so it can be a great way to balance out your expenses each month by using your credit card for any travel costs.
5. Online shopping
Using your credit card to make purchases online definitely has its advantages.
Firstly, if you're buying things from different websites online, you don't always know how trustworthy that website might be if you've never purchased anything from them before.
Therefore, making a purchase with a credit card will give you an added level of protection in the event that the item you ordered doesn't arrive or is faulty.
Some credit cards also offer a return protection policy, which means you're able to make a claim if the website/merchant that you bought something from online won't allow you to return an item for whatever reason.
This enables you to send the item to your credit card company if you are unable to return the item back to the merchant within their set return date and you may be able to get a refund from your credit card company.
Of course, not all credit cards will offer this, so just be sure to check what you can and can't do with your credit card before you make any online purchases.
Learn more: Types of Credit Cards in the UK
This list isn't necessarily exhaustive of the things you can/should buy with a credit card, but hopefully, it's given you a good insight into just some of the best things to buy with a credit card.
For further information, be sure to check out our related guides below. To check your credit score, simply tap the button below to sign up to a 30-day FREE trial with Checkmyfile - it costs £14.99 per month after this, but you can easily cancel your subscription anytime.
Related guides:
---