A Guide to Switching Credit Cards
The dos and don'ts, and the process involved...
---
---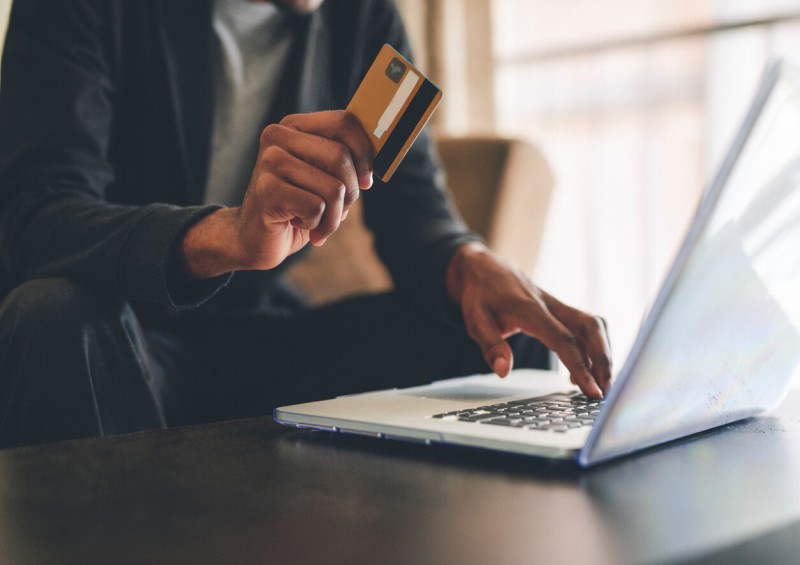 In this guide to switching credit cards, we're covering all the bases of the things you need to consider when it comes to switching your credit card to another bank.
From why you should consider a credit card switch, to the dos and don'ts and the processes involved; we've put together a comprehensive guide to help you through every step of the way.
Why switch credit cards?
There are several reasons why you might want to switch credit cards in order to help improve and better manage your financial situation. Take a look at some of the top reasons why people switch credit cards below.
To move your existing debt from one credit card to another; particularly if your new credit card provider offers better interest rates (with a balance transfer credit card).
To take advantage of promotional interest rates such as balance transfer credit cards (they usually offer a 0% interest rate for a certain amount of time when you move your debt to that card), purchase credit cards (these charge low or no interest rates for a set amount of time when you first move over) and dual credit cards (they have the advantages of both balance and purchase credit cards for your convenience).
To help improve your credit rating overall in the long run.
To take advantage of cashback rewards that some credit cards offer.
Read more: Types of Credit Cards
Should I switch credit cards?
This question can only be answered by you alone, but hopefully, if you've thought about some of the reasons why you might want to change credit cards as listed in the section above, you should be in a much better position to decide whether it's the right option for you or not.
Before you commit to switching credit cards however, there are a few things you need to think about in order to decide whether it really is the right decision for you.
Firstly, is there a balance transfer fee? Some credit cards may charge you for switching from one credit card to another, so ensure that you're aware of this potential charge and compare it against other cards to see if you're getting a good rate.
You also need to find out what the credit limit is for the credit card that you want to apply for. It's no good moving from a credit card where your credit limit is higher than the one you want to move to. You may find yourself exceeding the limit of your new card if you're used to a higher limit from your previous one.
You might like: How Many Credit Cards Should I Have?
Does switching credit cards affect credit score?
Switching credit cards can temporarily affect your credit score, so it's advisable to only switch credit cards when you really feel like you have to. Don't go around swapping and changing all the time as this can negatively affect your score and any future applications for credit.
How to switch credit cards
Once you've decided that a credit card switch is a good idea for you, you then need to think about the next steps to go about making the actual switchover.
We've outlined some of the dos and don'ts of switching credit cards below so you're better prepared when it comes to finalising everything.
What to do
Work out what type of credit card you want.
Shop around and compare deals from different credit card providers; don't just settle for the first one you see.
Be aware that your credit score is likely to be temporarily lowered, so don't be too disheartened if this happens. Ensure that you make your payments on time and you should soon see it go back up again.
If you apply for a promotional credit card, ensure that you've paid it off before the promotional period ends otherwise you'll have to pay the standard interest rates.
Try and improve your credit score before you apply so that you're in the best possible position and you're more likely to be accepted.
Check your eligibility rating before you apply for a credit card to help gauge your chances of whether you're likely to be accepted or not - this can be done with an eligibility checker, like that on MoneySavingExpert or Compare the Market, for example.
Set up direct debits and any necessary standing orders once you have your new card and ensure there are no crossovers on payments from your previous credit card.
Figure out what you want to do with your old credit card/s. You may choose to keep them open (but not use them) while your new one has the chance to mature, but you should also be wary of not accidentally committing identity fraud by using your old cards.
What not to do
Don't switch credit cards a lot. While it's fine to occasionally move from one credit card to another if it's better suited to you, doing so frequently can significantly lower your credit score and put you in a position where you're less likely to be accepted.
Don't switch credit cards before making a huge purchase such as a house or car, for example, as it can affect your credit score which can make it much harder to get approved for a mortgage or loan.
Don't apply for too many cards at once. While you shouldn't switch credit cards too often, you also shouldn't apply for too many credit cards in one go as this can really affect your credit score if it comes across that you're really desperate for credit. Instead, carry out thorough research of the credit card that's best suited to you and the one that you're likely to be approved for.
Switching credit cards doesn't have to be a time-consuming and complicated process. Providing that you've carried out all the necessary research required to make the best switch for you and ensuring that you know the kind of deal you're getting when switching cards, you should be all set for making the credit card switch.
For further information, take a look at our related articles below. To check your credit score to see how eligible you may be for borrowing, simply tap the button to sign up to multi-agency credit-checking website Checkmyfile's 30-day free trial (cancelling is easy if you do not wish to pay the monthly fee):
Related guides:
---