Credit Card & Mortgage Pre Approval Explained
---
---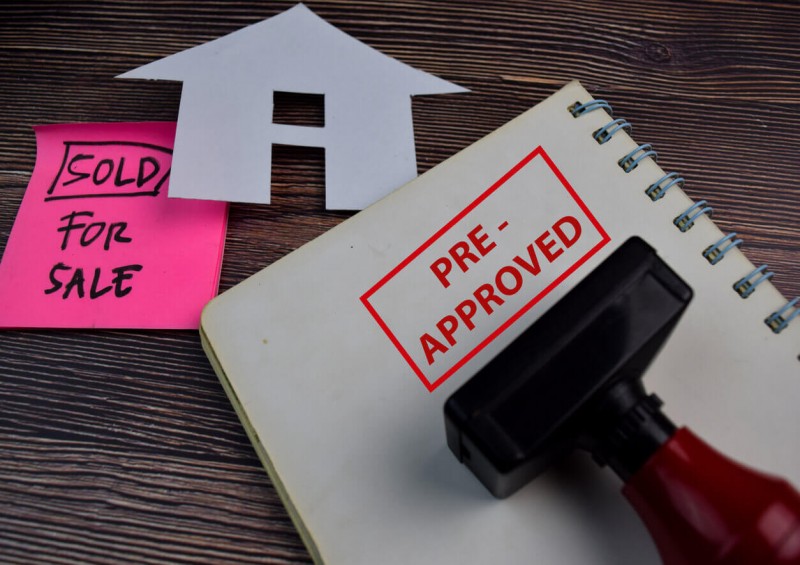 Previously, the only way to find out if you were going to be accepted for a credit card, loan or mortgage was to simply apply and hope for the best. This was a dangerous game to play, as applying for credit too often can lead to a damaged credit rating.
Luckily, this is no longer the case, as you can find out whether or not you're likely to be accepted for credit before applying through credit checking and eligibility tools, as well as pre-approved deals.
Here, we explain what mortgage and credit card pre-approval means, how it works and how you can find out your creditworthiness.
Check your score with Checkmyfile's 30-day free trial - it costs £14.99 per month after the trial, but you can cancel your subscription anytime:
What is pre-approval?
Being pre-approved for a credit card, loan or mortgage means that the selected lender has stated that you should be accepted for the chosen product, provided you pass their fraud checks and your application details are accurate.
Credit card and mortgage pre-approval provides you with an added level of certainty when applying for credit, and it also means that you can limit your credit applications, thus protecting your credit score.
How does it work?
The process of calculating your eligibility for credit cards and loans varies depending on which website or service you use.
For example, ClearScore calculates your credit eligibility by running a soft search on your credit report (which does not impact your credit score).
Once checks have been done, ClearScore is able to determine what chance you have of being approved for certain deals – 80%, 90% or 95%, for example.
If you are listed as having a 100% chance of being approved, you will be officially 'pre-approved' according to ClearScore.
What do you need to get a mortgage pre-approval?
Some companies will ask you to provide a few pieces of information in order to speed up the pre-approval process.
This usually includes:
ID (passport or driver's licence)
Proof of home address (utility bills or council tax statements)
Proof of income (payslips or tax returns)
Outgoings (bank or credit card statements)
How long does a mortgage pre approval last?
Although it varies between each company, some mortgage pre-approvals may only last for 60 to 90 days.
As the likes of ClearScore and other credit checking websites should only conduct a soft search on your credit report, it may be worth getting an updated eligibility check before applying for a credit card, loan or mortgage.
What if you have a poor credit score?
We often preach about the importance of checking your credit score, but what if you do so and find out that you have a poor credit score, meaning that your credit eligibility is low?
There are a number of ways to improve your credit score, including:
Using a credit-building card
Registering on the electoral roll
Clear excessive debt
Keep your credit utilisation below 30%
Spend on your credit card little and often to build a credit history
Pay your bills on time
Remove negative financial associates
Limit your credit applications
For more information, be sure to check out our guide: How to Improve Your Credit Score.
Where to go for mortgage pre-approval
You may need to go directly to the lender to get a mortgage pre-approval, but you can also use eligibility checkers from credit score websites, such as ClearScore or Checkmyfile.
Sign up to Checkmyfile's 30-day trial to see your credit score and detailed report - after your free trial, it will cost £14.99 per month, but you can easily cancel your subscription anytime:
Check your credit score, report and eligibility
When you check your credit report with the likes of Checkmyfile, you are able to view the information you need to find out your credit eligibility and your chances of being accepted for credit (creditworthiness).
Using these credit checking websites regularly allows you to stay on top of your finances, so be sure to make use of them.
(Checkmyfile's free 30-day trial - £14.99 thereafter - cancel anytime)
For more information on credit scores and reports, be sure to check out our related guides:
---