Mortgage Payment Holidays
A Complete Guide
---
---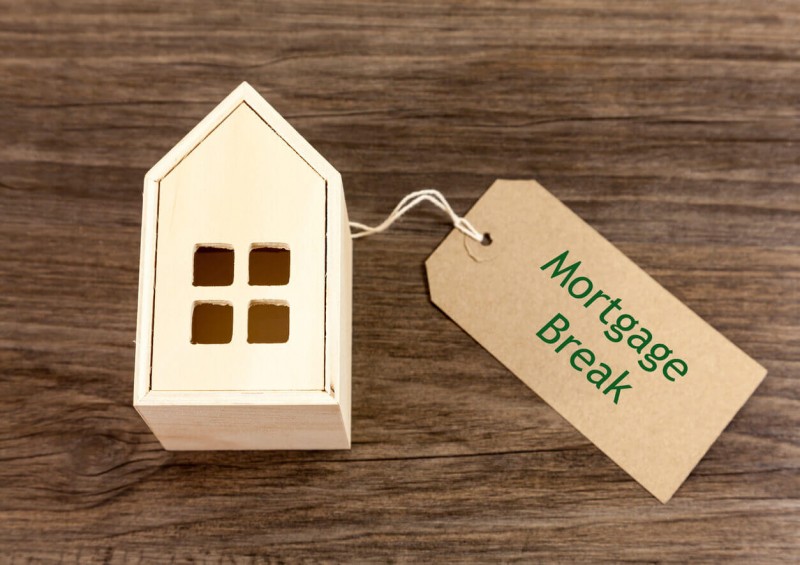 Coronavirus update
After a proposal from the Financial Conduct Authority (FCA), the BBC announced on May 22nd that homeowners who are currently having a payment holiday (due to end in June), but are still struggling financially because of Covid-19, are able to extend their payment holiday by another 3 months, until October 2020.
Having said this, it is strongly advised that you carry on with your monthly payments if you can afford to do so, as the longer payment holiday you have, the more it will cost you when it comes to paying it back in the future.
The Chief Executive of Citizens Advice stated that this is "an important recognition that many households are struggling to pay their bills during the pandemic."
In addition to supporting homeowners, Citizen's advice is also urging the government to provide more financial protection for people who are renting during these difficult times, which is currently under review.
What is a mortgage payment holiday?
The mortgage payment holiday scheme started in March 2020, and it is available to help those who are struggling financially and unable to make their mortgage repayments on time as a result of the Coronavirus pandemic.
The payment holiday essentially pauses your monthly mortgage payments for 3 months, giving the homeowner a temporary break while they try to catch up on their finances and cope mentally with the recent life changes, without having to deal with bills.
Most mortgage lenders will offer 3-month payment holidays to those who've been directly affected by Covid-19 (in terms of their health or financially), but it is now possible to extend this to another three months if they so wish (until October 2020).
There are no fees for setting up a payment holiday; on 20th March, the FCA stated that lenders should not charge extra fees to customers who want to set up a payment holiday.
Am I eligible?
If you are a homeowner and you have been keeping up with your mortgage payments on-time and in-full, but now you are struggling financially due to the Coronavirus, you will qualify for a payment holiday.
If you haven't been keeping up with your mortgage repayments, meaning you are in arrears with your mortgage provider, you will need to contact them directly to speak about your current situation and see if they can help you.
The FCA has told mortgage lenders not to start any repossession proceedings and they have currently proposed that this ban continues until 31st October 2020.
Do I need a good credit score to get a mortgage payment holiday?
No, your mortgage lender won't need to check your credit score before giving you a payment holiday, and you won't be asked to give any documents or do an affordability test. Some lenders, however, may look at your previous details to assess your financial situation, but this shouldn't affect your credit rating.
To see how a mortgage payment holiday could affect your credit rating, see below.
As a homeowner, you will have to "self-certify" that your monthly earnings have been impacted by the Coronavirus pandemic in some way.
If you are a landlord, you will have to confirm that your tenant's monthly salary has been negatively affected by the Covid-19 crisis.
I'm renting: Can I get a payment holiday?
If you rent your home and you are currently struggling to pay your bills due to the Coronavirus outbreak, the first thing you should do is contact your landlord to explain your current situation and how you are unable to make rent payments.
Once you have done this, your landlord should then get in touch with their mortgage lender to identify the ways in which they can get temporary financial relief. They will need to tell their tenants about any information regarding this and the outcome.
The government has put rules in place which mean that landlords are not able to start eviction proceedings for 3 months, giving tenants some relief on their expenses, too.
What happens after the 3-month period?
Once the three-month payment holiday has ended, you will be contacted by your mortgage lender (or you may need to contact them, depending on their terms) to discuss your current situation and make an agreement as to when and how you'll pay back the 3 deferred monthly payments.
Depending on your mortgage company, they may offer you a few different options to help you manage your repayments in the most affordable way. You may be able to extend your mortgage, where the 3 payments will be added onto the end of your term, or you could increase your monthly payments to pay it back, but only do this if you can afford it.
What about interest?
Having a payment holiday unfortunately doesn't mean that you get relief on your interest - you still owe the lender or bank the same amount of money, but interest will carry on accruing as normal, so in the long-term, it will cost you a little more to pay off your mortgage.
For this reason, homeowners will be better off if they carry on paying their monthly mortgage repayments as normal, but only if they can afford to do so.
Will a mortgage payment holiday affect my credit rating?
After Martin Lewis announced that payment holidays may affect consumers' credit applications in the future, there has been uncertainty around whether or not it will immediately affect people's current credit score.
The three main UK credit reference agencies (CRAs) - Experian, Equifax and Transunion - have each stated that peoples' credit scores will be protected even if they take out a mortgage payment holiday.
The CRAs have put an 'emergency payment freeze' rule in place, meaning that your credit score will stay the same and not be affected during the 3-month payment holiday period - provided you have been impacted due to Covid-19.
UK Finance has stated on their website that "the monthly payments you do not make will not be reported to credit reference agencies as missed payments. Other account details, such as your outstanding balance, will continue to be reported in the usual way."
Each lender is entirely different, so make sure you ask your specific mortgage provider whether or not a payment holiday will affect your credit score or future applications to borrow money.
My credit score has been negatively impacted - what should I do?
If you've checked your credit report and it's showing up that you've missed mortgage payments, which has resulted in your score decreasing, you will need to address this issue as soon as possible.
If you sign up to Checkmyfile (free for the first 30 days, easy to cancel), you can get a full, detailed report from the four main credit reference agencies - Experian, Equifax, Transunion and Credit. You will then be able to check the information held by each agency and identify any errors that need flagging up.
If your mortgage lender has given the CRA any incorrect information, or if you are unsure, you will need to contact them directly to discuss the matter. Given the circumstances, they should accept the mistake and will be able to amend it accordingly. Alternatively, you can contact the CRA to discuss the matter or you may be able to submit an enquiry via their website.
The sooner you address any issues, the sooner your credit score can be rectified.
What if I want to
remortgage
?
UK Finance has also said that those who are currently homeowners (including those who are currently furloughed) can remortgage their home with the same provider - otherwise known as a product transfer - even if they have a payment holiday in place.
Can I just cancel my direct debit payment for 3 months instead of getting a payment holiday?
No. The advice given by official financial bodies is that you do not cancel your direct debit for your mortgage, as this will show up as a missed payment instead of a payment holiday, which will consequently impact your credit score.
How to get a mortgage payment holiday
If you want to apply for a 3-month mortgage payment holiday to ease the financial burden or give you some time to get on top of your finances, you should get in touch with your mortgage lender as soon as you possibly can.
Even if you're struggling to get through to them due to busy phone lines, try emailing them or contacting them via their website where possible; they will get back to you as soon as they can.
Make sure you fully understand the terms of the payment holiday agreement with your lender, such as how you're going to pay it back after the holiday and whether or not it will impact your credit score.
For more information on managing your finances during these uncertain times, read our useful guides below.
Related guides:
How to Prepare Financially for the UK Recession 2020
How to Protect Your Finances This Year
Coronavirus: Financial Help for Employees in the UK
---