Quidco vs. Widilo: A Review and Comparison
Which is the best cashback site?
---
---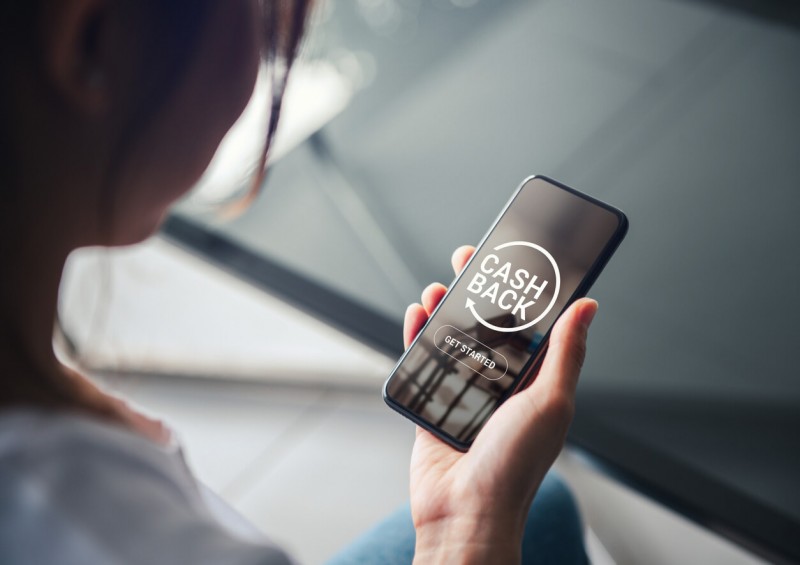 Quidco and Widilo are among the best cashback sites available in the UK, as they both offer exclusive deals on thousands of online retailers and popular brands.
But what cashback site is the best? Here, we explain how both websites work, how they compare to one another, and which one you should use.
In this guide:
What is cashback and how does it work?
Cashback is relatively self-explanatory; you simply receive a percentage of your purchase as a reward when you buy something using a cashback site. For example, if a site has a 5% cashback deal on Amazon products and you make a £250 purchase using their link, you will earn £12.50 in cashback.
It is a useful way of essentially getting some money off your purchases, but it's worth noting that it can take a few months to reach your account, and you usually have to reach a minimum cashback amount to be able to withdraw.
You shouldn't buy things for the purpose of getting cashback, but you should think of it as a reward or added bonus when purchasing things that you would be buying anyway.
Quidco review
Quidco has over 10 million members and has rewarded its users with an accumulated £400 million in cashback since it was founded in 2005.
What is Quidco?
Quidco is the UK's highest-paying cashback and voucher codes website, offering deals on over 4,500 retailers. It is one of the most popular cashback sites on the market, competing with the likes of Topcashback, Boom25, and OhMyDosh.
Quidco members can receive cashback on all types of products, brands and retailers, including insurance, takeaways and clothing.
How does Quidco work?
Quidco can be explained in four easy steps:
Sign up to Quidco and browse the site's cashback deals from 4,500+ retailers.
Visit the retailer through Quidco's link and make a purchase.
This purchase is tracked by Quidco and confirmed by the retailer.
You receive a percentage of your purchase in cashback and can withdraw it to your PayPal or bank account, or even in the form of a gift voucher if you wish.
There are thousands of online retailers to choose from, including the following:
Argos
Amazon
Confused.com Car Insurance
Currys
Debenhams
Ebay
John Lewis
TUI
Wickes
Virgin Media
Of course, deals come and go, so the only way to find out what deals are currently on offer through Quidco is to sign up:
How much do Quidco members earn?
Quidco claims that an average member earns an impressive £300 in cashback per year, but it's worth noting that how much you personally earn or save depends on how often you take advantage of the site's deals.
How long does Quidco take to pay?
Quidco's support page states that the whole process of your cashback being confirmed and eligible for withdrawal can take around three months for retail stores (clothing, for example) and up to nine months for financial products (life insurance, for example).
Quidco reviews
Quidco has established itself as a well-renowned, safe and useful cashback site, as shown by its Trustpilot rating of 4.6 out of 5 from over 90,000 reviews and the fact that 90% of reviewers rated it as 'Excellent' or 'Great'.
Overall, we rate Quidco as a top cashback site, thanks to the wide variety of retailers to choose from and how generous it is in terms of its cashback deals.
See our full Quidco review for more information, or sign up today by tapping the button below!
So, how does it compare to Widilo, another one of the best cashback sites in Europe?
Widilo review
While Quidco is an established and well-known cashback site in the UK, there has been an influx of new 'challenger' companies in recent years, including Widilo.
What is Widilo and how does it work?
Widilo is a relatively new cashback site that was established in France in 2012. It claims to be the UK's most rewarding cashback and discount codes website, where you can find deals for all of your favourite retailers.
It follows a similar method as Quidco, where you simply sign up using your basic personal details or via Facebook, shop as usual using Widilo links, and then receive a percentage of your purchase in cashback once it is confirmed.
When you sign up using our link, you will immediately receive a free £5 bonus to get started.
Once you have accrued the minimum £15 in cashback, you can then withdraw your earnings to your PayPal or bank account.
With a Widilo account, you can earn cashback on purchases from a variety of retailers, including:
Acer
Adidas
Amazon
Booking.com
Deliveroo
EE Mobile
Nike
Tesco
Under Armour
The deals on offer vary every so often, but you can easily browse the Widilo website to find the best discount codes and cashback offers currently available.
You can also add a Widilo Cashback Reminder extension to your Google Chrome browser, which notifies you when there is a cashback or promo code deal available. Many people sign up to cashback sites and simply forget to take advantage of them when making online purchases, so this could be a handy feature for all users.
Shopping Points
In addition to its standard cashback deals and voucher codes, Widilo also offers a scheme called 'Shopping Points', where users earn points while they shop. Shopping Points can be redeemed via the Widilo shop in exchange for a variety of rewards, including gift cards to spend on the high-street.
You earn Shopping Points as you activate cashback links, so the more you use the website, the more rewards you will be entitled to.
Sign up today or check out our full Widilo review for more information.
Comparison: Widilo or Quidco?
Both Widilo and Quidco are considered some of the best cashback sites in the UK, and which one you choose to opt for depends on your personal preferences. In fact, it wouldn't be the worst idea to have an account for each of them, as they may offer deals with different retailers at different times, giving you a broader choice in terms of where you can earn cashback.
Cashback can be very useful way of earning or saving some money while you shop, but it's important to do so sensibly and to only think of it as a bonus, rather than making purchases simply to get cashback.
If you aren't sure which website to opt for, be sure to check out our guide to the best cashback sites in the UK, where we evaluate each company and help you determine the right choice for you.
Related guides:
---