Switching Bank Accounts
A Complete Guide
---
---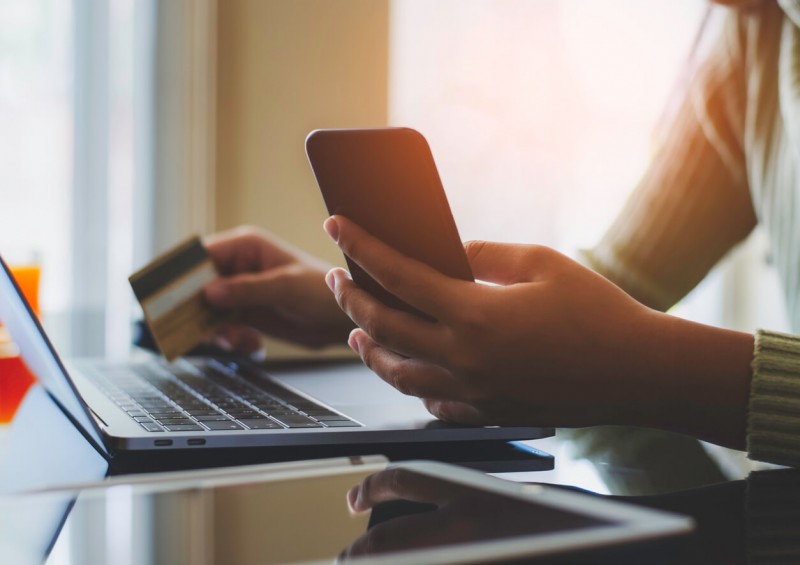 If you think it's time for a change and you are looking to switch bank accounts, then you've come to the right place.
We've put together a comprehensive guide of everything you need to know about switching bank accounts, including how to switch online, how switching bank accounts actually works and three banks that are currently offering monetary incentives to switch to them.
How to switch bank accounts
You can switch your bank account in just seven working days with the Current Account Switch Service, so it's really never been easier to do.
Take a look at the simple current account switch service steps below to find out just how easy it is.
Determine which type of current account you'd like to switch to.
Compare a list of the most recommended current accounts from different banks.
Apply for your chosen current account.
Choose a date to switch your bank account over.
Start enjoying your new account!
Of course, each of these steps will require more detail once you actually begin the process, but for now, that's pretty much all you need to know about what it means to switch bank accounts.
How often can you switch bank accounts? - Does switching affect your rating?
There isn't really a limit on how often you can switch bank accounts. While it will likely mean more hassle and effort on your behalf to switch bank accounts frequently, it's not considered to be particularly detrimental to your credit score.
Is it bad to switch bank accounts?
If you're wondering whether it's bad to switch bank accounts and you're asking the question 'does switching banks affect credit rating?', then the simple answer is no.
If it does affect your credit score, it will be so marginal and will likely jump straight back to where it was again as soon as you switch, so there's no need to worry.
You might like: What Affects Your Credit Score?
How long does it take to switch bank accounts?
This, of course, depends on the bank account you're switching to and from, but under the 7-day bank account switch service guarantee, it should take no longer than 7 working days to complete the switch.
This means you should give yourself enough time to carry out the appropriate research of the best bank account for you, in time to benefit from the 7-day switch, so that you can start using your new bank account as soon as possible.
Which FCA regulation covers switching bank accounts?
The Payment Accounts Directive is the FCA regulation that covers switching bank accounts.
It aims to improve the transparency of fee information when it comes to switching bank accounts and also makes it easier to compare different current accounts and switch, and it ensures that all legal residents in the EU have access to a basic bank account.
Which banks give you money to switch?
There are some banks that offer their own 'bank switch offers' scheme, which essentially means that you can benefit from rewards when switching over to their current accounts.
For example, some may offer cash rewards such as £100 for opening a bank account, whereas some other banks may incentivise you with vouchers, charity donations and often even gifts such as hampers or wine cases.
Of course, you should never switch banks just because they're offering money or rewards to switch, but it can be useful to know the kind of benefits you can expect from switching. Take a look at some of the banks below that give you money for opening an account in the UK in 2020.
M&S Bank
M&S Bank is one particular bank that offers you money for switching your bank account to them.
While it's not technically physical money that you can pocket when switching to M&S, you can benefit from up to £185 in M&S vouchers in one year, providing that you open an M&S Current Account or Premium Current Account and keep it open and in use for one year.
If you open an M&S Premium Current Account, you can also take advantage of yearly vouchers worth up to £95, including a birthday gift, 48 hot drink vouchers per year worth up to £127, plus discounts and special rates on other M&S products.
Of course, terms and conditions apply.
First Direct
Many banks will likely offer you money incentives when you switch to them and while it might seem like there are no strings attached, there will always be terms and conditions.
First Direct is an example of a bank that offers a £100 incentive when you switch to them, providing that you pay at least £1000 into your account within the first 3 months. You will then also be charged a £10 monthly fee for your account after the first 6 months unless you deposit at least £1000 a month into your account.
A 'free' £100 always sounds nice, but it's important to be aware of the conditions of this offer, no matter which bank you choose to switch to.
HSBC
HSBC is another bank that offers monetary incentives for you to switch your bank account to them and you can benefit from a lovely bonus of £150 when you open a HSBC Advance account.
You will however, need to pay in a hefty £1750 a month into your account to enjoy this cash reward.
It's important to remember that it's not advisable to switch bank accounts purely on the basis that you might enjoy a cash or voucher reward from your new bank. Switching bank accounts should only be done if you're not happy with your current bank and believe that you'd be better suited to another provider.
You also always need to consider the terms and conditions of switching bank accounts and ensure that you can meet the necessary requirements that the bank expects from you.
Related guides
---