What is a prepaid card?
---
---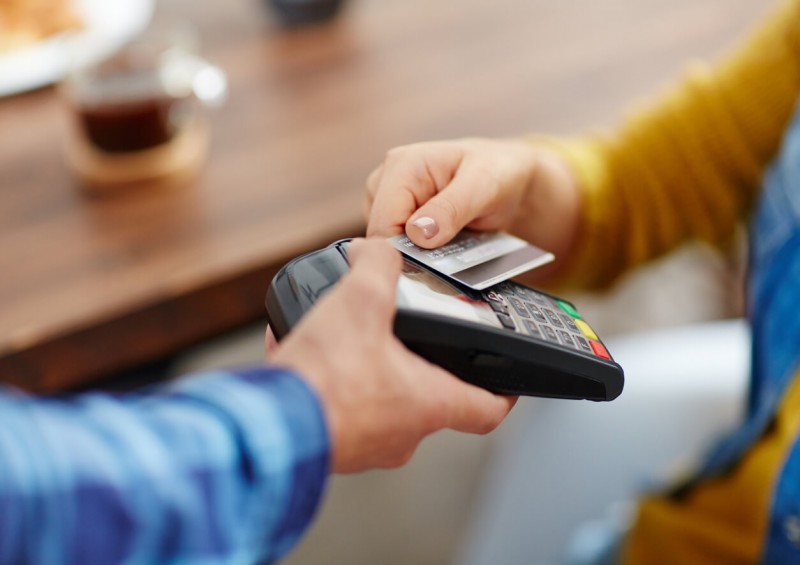 Prepaid cards are an alternative to cash when it comes to spending money; you don't even need to open a bank account to have a prepaid card.
In our guide below, we explain the uses of a prepaid card in the UK, as well as how to compare prepaid card providers to get the best one for you.
What is a prepaid card?
A prepaid card works almost like a pay-as-you-go card in that you load money onto it which you can then use to spend money in places that accept prepaid card payments.
They are ideal if you don't have a bank account, or if you don't want one, but you want the safety of having cashless payments.
How do prepaid cards work?
When you first get a prepaid card, you will have to load it with money and then you can continue to top it up when it runs out or just as and when you need money.
It works almost like a pay-as-you-go phone and unlike a regular credit card, you're not borrowing any money so you can't get into any debt with a prepaid card.
Topping up your prepaid credit card - how to do it
There are several ways that you can top up your prepaid card, including:
Via bank transfer - if you do have a bank account but you want to use your prepaid card for your spending, you can send money via bank transfer from your bank account to your prepaid card. Your prepaid card provider will issue you with a sort code, account number and reference so that you're able to transfer the money.
Online - you can sign in to your prepaid card account on the provider's website or app (if they have one) and then you can top up the card by transferring the money from your credit or debit card if you have one.
Someone else can top up your prepaid card, such as your employer and you can ask them to pay your wages directly to your prepaid card instead of using a standard bank account.
PayPoint service - you can also pay cash into your prepaid card account at certain banks, the post office or at a petrol station that offers a PayPoint service.
Is it safe to use a prepaid card?
Prepaid cards are perfectly safe to use and if you don't feel very comfortable carrying a lot of cash on you, they can be a great alternative to having cash or using a standard bank card.
It's important to register your card as soon as you get it and make note of the phone number on the back of your card so you can call it if your card is lost or stolen.
How to pick the best prepaid card - what to look out for
Choosing the best prepaid card for you depends on what you want to use the card for.
If you're looking for a travel-specific prepaid card, make sure you look out for a card that has low withdrawal fees from ATMs and no fees or charges for spending abroad.
If you want to get a prepaid card that helps you limit your spending so you don't end up spending too much money, look out for a card that offers spending limits and caps.
The best prepaid card providers in the UK
Take a look below at some of the best and most popular prepaid cards in the UK.
Suits Me

Currensea

FairFX

Cashplus

Wise
What can you buy with a prepaid card?
There are so many things you can buy with a prepaid card and there are different cards for different purposes. Prepaid cards can be used in place of a standard debit or credit card in most cases, so you can pay for all your regular purchases such as groceries, household bills, petrol, online purchases and much more.
There are also specific prepaid cards that can be used for different reasons and purposes. Below you can find a list of some of the most common purposes and reasons for prepaid cards.
Prepaid cards for online shopping

Prepaid cards for vulnerable adults

Prepaid cards for kids

Prepaid travel cards

Prepaid cards for credit building
The pros and cons of prepaid cards
There are several pros and cons of prepaid cards that you should be aware of, take a look at some of them below.
Pros
They can help you to budget better as you can only spend the money that you load on the card.
You won't get credit checked when you get a prepaid card as they work completely differently from a credit card.
They can be a great way to spend money on holiday as you don't have to worry about carrying a lot of cash with you.
Cons
Some prepaid cards charge a fee when you spend money on them.
Unlike when you pay for something using a credit card, you're not covered under Section 75 Protection which covers you if there is an issue if you spend over £100.
Some cards come with monthly fees or withdrawal fees if you use the card to make cash withdrawals from an ATM.
Do prepaid cards help your credit score?
Unfortunately, unlike regular credit cards, a prepaid card won't help your credit score as you're not borrowing the money and then paying it back. Instead, you preload money onto the card and then spend it until it's gone, so it almost helps you to avoid debt.
If you're looking to get a card to help improve your credit score and credit rating, a prepaid card isn't the way to go; you need to look at a credit builder credit card.
Is there a credit check for prepaid cards?
As prepaid cards don't affect your credit score, there are no credit checks when you want to get a prepaid card. You don't even have to make a traditional application as you can get one from places such as supermarkets, petrol stations, drugstores and even online.
Related guides
---