Coca-Cola Offers Designated Drivers Free Soft Drinks
---
---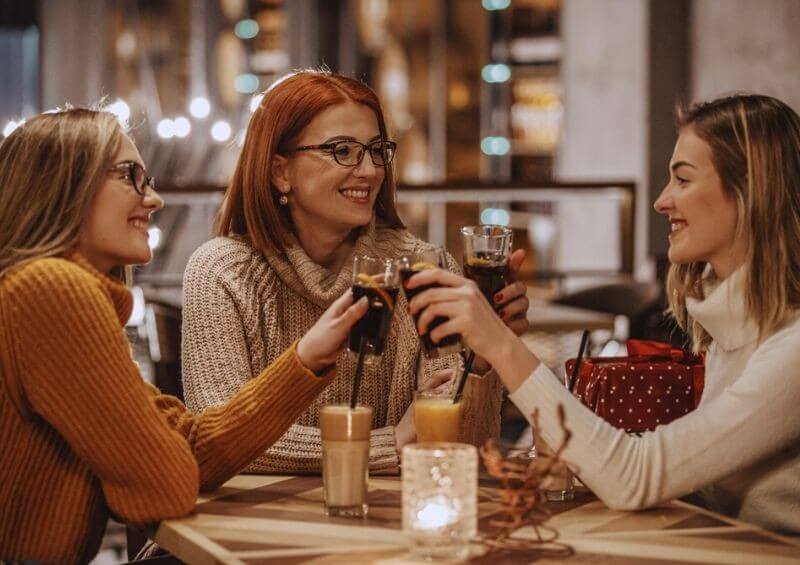 Coca-Cola and Greene King's Designated Driver campaign is underway once again, rewarding all volunteer drivers with a free soft drink for every one that they buy over the Christmas period.
Research showed that 65% of designated drivers revealed that they had never received a 'thank you' in return for their gesture of good will, so Coca-Cola has decided to do something about it.
The Coca-Cola Designated Driver campaign has been promoted every December for the last decade and is offered as a thank you to those who make the sacrifice of refraining from alcohol to get their friends and family home safely after a night of festive fun.
Many people don't realise that they're entitled to the Buy One Get One Free deal, but you can find out if your local pub, bar or restaurant is participating in the promotion on the Coca-Cola website.
As we all know, getting a taxi home during the party season can be a nightmare, so it's only fitting that the unsung heroes of Christmas are rewarded.
When and where is the Designated Driver campaign running?
The promotion is expected to run between the 1st and 31st of December.
Designated drivers across the country will be entitled to their second drink for free at over 7,000 Greene King pubs, bars and restaurants; so whether you're as far North as Inverness, or as far South as Brighton, there's a free soft drink waiting for you.
How do you redeem your free Coca-Cola?
When you buy a Coca-Cola product or any other drink included within the deal, you simply have to show your car keys at the bar and you will receive a voucher to get your second drink for free.
The products on offer as part of the deal include:
- Coca-Cola Original
- Diet Coke
- Coca-Cola Zero Sugar
- Sprite
- Fanta
- Appletiser
- Heineken 0.0
2019 is the first year that Heineken has been involved in the campaign, offering a free non-alcoholic alternative for those who are on driving duties.
Where are free soft drinks for designated drivers available?
All designated drivers can redeem their Buy One Get One Free offer at a selection of over 7,000 Greene King pubs, bars and restaurants in the UK, including (but not limited to):
- Pub on the Pond (Swansea)
- Cardiff Bay Tavern (Cardiff)
- Quantock (Bridgewater)
- Quayside Inn (Falmouth)
- Westbourne (Bournemouth)
- Chambers (Gloucester)
- Malt House (Birmingham)
- Willow Bank (Liverpool)
- Templar Hotel (Leeds)
- Bell Inn (Nottingham)
- Local Hero (Leicester)
- Druids Head (Brighton)
- Woolpack (Norwich)
- Ye Olde London (London)
- Shakespeare (Edinburgh)
There are thousands upon thousands of locations to choose from all across the country, and you can find the nearest one to you by using Coca-Cola's map of Designated Driver venues.
The holidays are coming, so make the most of as many free deals and discounts as you can, because we all know how expensive Christmas can be!
Stay up-to-date with all the latest money-saving news here at Compare UK Quotes and be sure to Like us on Facebook for regular updates.
---