EasyJet Plan Surprise Package Holidays Launch
Could EasyJet package holidays take off?
---
---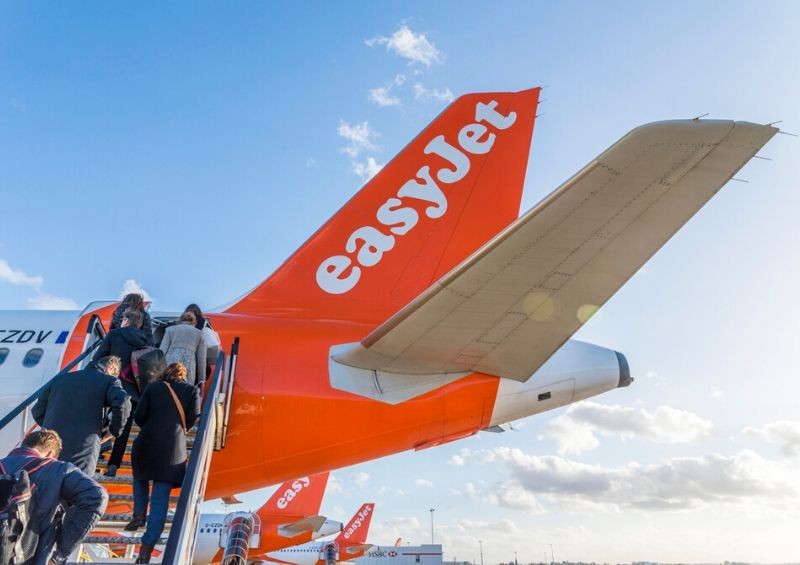 It has been reported that EasyJet – one of the world's leading budget airlines – is planning to fill the gap in the package holiday market following the demise of Thomas Cook earlier this year.
The full details of EasyJet's package holiday launch are set to be announced before Christmas, just in time for the busy January booking period in 2020.
EasyJet package holidays plan: What's going to happen?
According to EasyJet CEO, Johan Lundgren, the company will alter its current services in order to form a package holiday subsidiary.
It will be one of many changes made by Lundgren, who stepped into the role almost two years ago, as he aims to fulfil his ambition of transforming EasyJet from a basic airline to a complete travel company.
Why are EasyJet venturing into package holidays?
EasyJet have turned to package holidays to boost business and generate revenue at a time when the company is struggling to expand, after seemingly reaching a plateau.
It is reportedly going to announce a 3% decline (year-on-year) in annual pre-tax profits when it reveals its latest figures next week, which has led experts to believe that this expansion into package holidays is Lundgren's attempt to force growth at a time when the airline needs it most.
There's no doubting that Thomas Cook's collapse, which left around 600,000 holidaymakers stranded abroad, left a clear gap in a market where there is huge demand, but how will EasyJet fare against the likes of TUI?
Read more: Thomas Cook's Collapse: The Facts
The news comes just days after EasyJet purchased airport take-off and landing slots left open by Thomas Cook for £36m (according to the government liquidation service), so it seems that Lundgren is literally looking to fill the void left by the former market leader.
The demand is undeniable, with UK residents recording a total of 71.7 million overseas visits in 2018 alone, spending £45.4bn on travelling abroad over the course of the year, according to the Office for National Statistics.
RyanAir says package holidays are 'dead'
Contrastingly, Michael O'Leary, chief executive of rival airline RyanAir, recently stated that the collapse of Thomas Cook marked the end of the package holiday age.
Lundgren, a former senior executive at TUI, and EasyJet bosses obviously see things differently and feel that it is an opportunity for growth in a market that has lost one of its major players.
More information on EasyJet package holidays and their plans for 2020 will be released before Christmas, with The Times newspaper stating that the news is expected as early as next week.
For more information on related topics, be sure to browse our wide variety of articles covering everything from travel insurance, to saving money on your energy bills.
Related articles:
10 Tips to Save Money Before Your Holiday
Avoid Hefty Credit Card Charges Abroad
Thomas Cook Goes Bust: What Does it Mean for Customers?
---