Households Choose Smaller Suppliers Over Big 6 Energy Firms
Why are people ditching the well-known utility giants?
---
---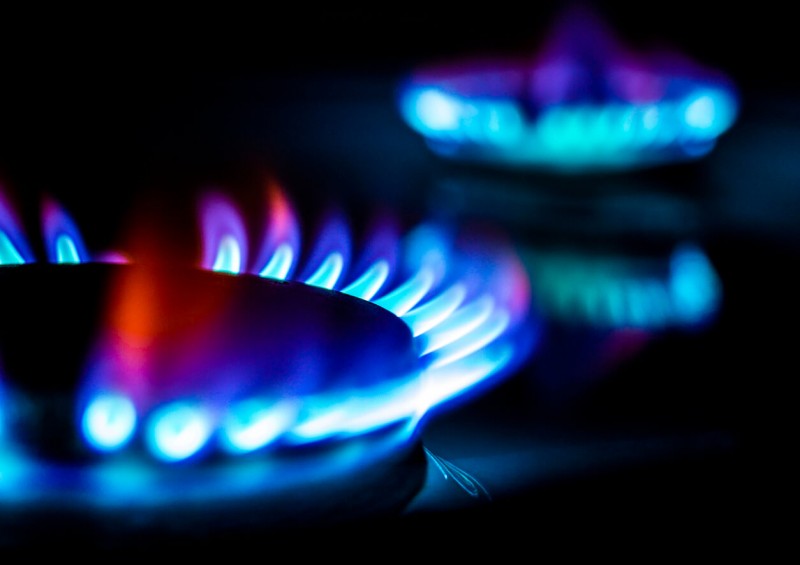 Every month, Compare the Market releases an 'Energy Snapshot' for the previous month, which shows the average savings that were made by homeowners who switched utility companies, including some the best deals, the most popular tariffs right now, and the names of providers people switched to and from.
Their snapshot for June 2020 tells us that many people are starting to steer away from the renowned 'Big Six' energy companies and are switching to smaller, less well-known providers to make significant savings on their utility bills.
Who are the big six energy companies?
The six main energy companies in the UK are:
British Gas

Npower

E.ON

EDF Energy

SSE

Scottish Power
Some other well-known companies include Ovo Energy, Shell Energy, Octopus Energy and Bulb Energy.
To find out more about these companies and to see what each one offers, read our List of the Top 10 Utility Companies in the UK.
What are the switching stats?
Compare the Market's Energy Snapshot reveals that around 16% of people switched to the above-mentioned Big Six companies, while a larger 18% of people switched to different energy companies like Together Energy and Shell Energy, with around 10% and 8% of people switching to them respectively.
They also show the top 5, highest-saving tariffs available right now - three of which are not provided by the Big Six companies, but by smaller challenger companies instead:
EDF Energy (Simply Online 1 Year Fix Jul 21): Average saving of £480.85

Igloo energy (Pioneer): Average saving of £387.41

EDF Energy (Simply Online 1 Year Fix Jun 21 v5): Average saving of £370.23

Together Energy (Green Together Fixed May 21): Average saving of £368.15

Tonik (Green Power 1 Year) v6 + Free Boiler Service: Average saving of £367.03
The reason why people are switching from the Big Six energy companies is mainly due to the fact that customers are being offered very competitive deals from other smaller energy suppliers, such as Igloo Energy, Together Energy and Tonik.
In terms of switches by area in the UK, the South East region of the country saw the most switching activity with 15% of switches occurring there during June and average savings of £294.90 being made, while the North East saw just 4.95% of switches.
When looking at switches by age, the age group that made the most switches last month was 50- to 64-year-olds, with nearly 26% of switchers being in that age group. Customers younger than 24 made the least number of switches with around 5%, in addition to those over 80, who only accounted for just under 3% of switches.
Learn more: How Much Money Can I Save by Switching Energy Suppliers?
Too many households are staying with the same supplier every year
UK Energy has reported that around 3 million people have switched energy suppliers during the first half of this year, with roughly 450,000 customers making the switch in June.
This time last year, however, a record 6.4 million customers had switched suppliers, but the significant difference is likely due to the Coronavirus pandemic, suggesting that customers have simply chosen to stay with their current supplier due to uncertain times.
People who have been significantly impacted by the Covid-19 crisis should be looking to save on all types of bills wherever possible, and why not switch energy suppliers if there's a chance to make a saving of more than £300?!
An expert at Uswitch.com, Cordelia Samson, stated that "too many families under financial pressure are still paying over the odds for their energy", and this is mainly due to staying with the same provider year after year.
Read more: Why Switch Energy Suppliers?
What's been said?
The Head of the Energy department at Compare the Market, Peter Earl, has said that "for the first time this year we have seen more customers switch away from the Big Six than to them", which is mainly due to customers being offered "ultra-competitive deals on the market from smaller challenger providers" such as Igloo Energy, Together Energy and Tonik, helping customers save an average of £375.
Mr Earl has also said that 127 energy tariffs are ending in July, so "hundreds of thousands of households run the risk of being rolled onto a standard variable tariff", which will inevitably be a lot more expensive.
This means that now is the perfect time to take a look at your current deal to see what you're getting for your money, and compare quotes online to see if you can get a better one - which will most likely be the case!
So if you've been with the same energy supplier for the last few years, compare a range of competitive deals out there just to see how much you could save - there are even renewable energy deals available, which are guaranteed to save you money on your utility bills.
To start comparing quotes right now, visit our Energy Switching page for more information or simply tap the green button below!
Is switching easy to do? Is it worth it?
Switching energy suppliers is a much easier task than many people think, and you are almost guaranteed to cut your bills down and save money, so it is definitely worth it.
Generally, you have a window of 49 days prior to your energy contract end date to switch suppliers, giving you plenty of time to do a little bit of research and compare deals online.
Read our guide for more information on how to switch: How Do I Switch Energy Suppliers?
When it comes to switching to smaller challenger companies, a lot of people feel unsure about this because they haven't yet built up a reputation similar to that of bigger companies like British Gas, so they understandably question their reputability.
In almost all cases, however, people are satisfied with the deals offered by smaller companies and don't regret making the switch to a less well-known supplier.
With potential savings of around £350 on offer, switching energy providers is your next best step to saving money this year.
To start comparing quotes and deals on offer now, simply tap the button below to see how much you could save!
---