New Motion Sensor Tech Fights Back Against Keyless Car Theft
Could this be the end of relay car theft?
---
---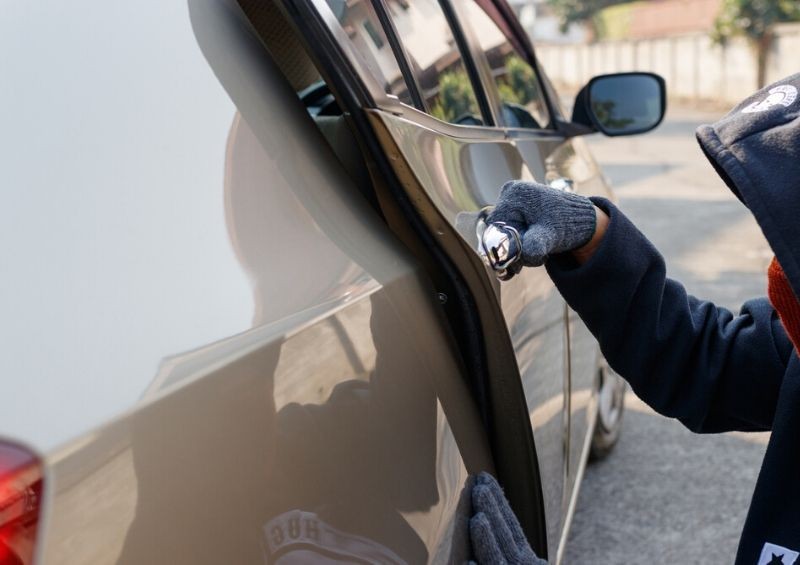 There's no doubting that keyless car entry is convenient for busy road-users, but it has also proved convenient for cunning thieves.
Promisingly, new vehicle tests conducted by Thatcham Research have revealed that manufacturers are now fighting back against the rise of keyless entry car theft, using motion sensor technology within key fobs to block relay crime.
Thatcham Research discovers keyless entry car theft prevention
Six of the latest models that Thatcham Research assessed from major manufacturers including Audi, BMW, Ford and Volkswagen were given maximum security ratings in terms of how well they prevent relay thefts (or keyless entry car theft).
The research found that many new vehicles with keyless entry have now been fitted with motion sensors built into their fobs, in order to deter the organised criminals who use cheap hacking devices to steal cars with ease.
How exactly does the new motion sensor tech work?
'Relay theft' refers to organised gangs (often consisting of two or three individuals) who use hacking devices to amplify the signal emitted from your keyless car fob when it's in your home to unlock the vehicle.
It has proved a difficult method of theft to prevent, as the thieves are able to take your vehicle without the keys and without even entering your home; that was until this new motion sensor tech was developed.
The new key fobs include built-in motion sensors that detect when the keys have been static for a prolonged period of time – i.e., when they're on your kitchen table or hanging on a key hook.
Once the keys have been stationary for a few minutes, they will enter a 'sleep mode', which then shuts down the fob's signal so that it can't be used by criminals outside your home to hack your vehicle's lock.
Are you at-risk of keyless entry car theft?
As a result of the surge in keyless crime rates, recent statistics show that there has been a 50% increase in car thefts over the last five years, with one car being stolen every five minutes.
The rise in theft led motorists to point the finger at manufacturers, who had seemingly failed to deflect the risk of relay theft in the UK, until recently at least.
Thatcham Research bosses have admitted that the latest developments are a promising step in the right direction, but more needs to be done if they are to totally eradicate the vulnerability of keyless entry cars.
Unless your car is brand new, it's unlikely that your key fob will be equipped with one of these motion sensors and you are still ultimately at risk of keyless entry crime, but there are a few things that you can do to minimise the risk.
What to do if you don't have access to a motion sensor fob
If a motion sensor fob is not available for your vehicle, you should:
Check your car's manual to find out if the fob can be deactivated when not in use

Store all your keys and fobs away from the front door, windows, or any other entrances
Car keyless entry fob guard and signal blocker UK
If you're worried that your car key doesn't have this motion sensor tech, you can buy a keyless entry fob signal blocker in the UK and it'll do the same job.
It's basically a small signal-blocking pouch that you can keep your fob in to reduce the risk of relay crime, blocking the signal emitted by the key and preventing it from being remotely accessed.
Car security advice at Compare UK Quotes
Car manufacturers have answered the calls for more comprehensive security when it comes to preventing keyless entry car thefts, and this new development in motion sensor tech is a promising start.
The signal blocker will increase the security of new keyless entry cars tenfold, but Thatcham Research still wants more to be done.
So, while manufacturers are busy designing new, innovative ways to increase your car's security, remember to take your own precautions:
Keep your keys or fobs in a safe, secure place, away from thieves and their signal amplifiers

Utilise gadgets and in-car cameras that automatically record when someone is attempting to break into your vehicle

Fit an immobiliser if your car doesn't already have one

Look into steering wheel locks
For regular updates on all-things motoring, insurance, and money-saving, be sure to Like our Facebook page and keep an eye on the Compare UK Quotes website.
Related articles:
How to replace your lost car keys
15 Tips to Reduce Your Car Running Costs
Complete Guide to Car Insurance
---