The Rising Cost of Funerals in the UK
---
---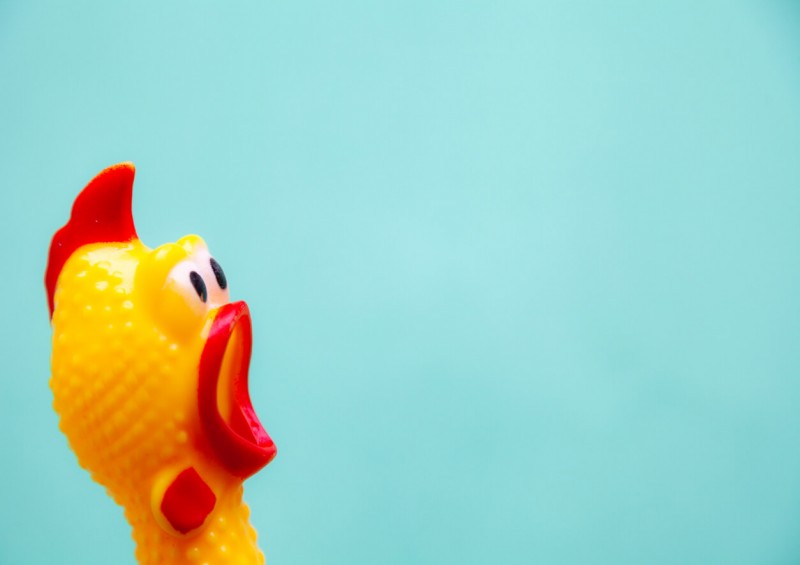 The average cost of a funeral in the UK has risen by 62% in the last decade and it has been predicted that it will continue on an upward slope, but some of the reasons behind this increase are eyebrow-raising to say the least.
According to SunLife's new "Cost of Dying" report for 2020, the average cost of a funeral has now reached a substantial £4,417, and it is expected to increase to around £5,285 by 2024. But why?
The report suggests that the weird and wonderful optional funeral extras or add-ons are partly to blame, with everything from a unicorn-drawn hearse and drag queen singers, to rubber chickens and fire-breathing circus performers being requested as a way of making the occasion a true reflection and celebration of the person's life.
Personalised and often extravagant (sometimes bizarre) funerals are becoming increasingly common, which is believed to be one of the major factors behind this rise in UK funeral costs. Last year, the amount spent on the send-off alone (which consists of extras such as catering for the wake, flowers, limos, etc.) surged by almost 12%.
Weird and wonderful funeral requests
As part of the report, funeral directors were asked about what sorts of requests that they'd had over the last year or so, and their answers were pretty bizarre, including:
A rubber chicken on the coffin (because their favourite meal was a roast dinner)
Wellies attached to the end of the coffin 'so it looked like his feet were sticking out'
Horses with unicorn horns
Fire breathers and circus performers
Dressing the deceased as a clown
Drag queens performing a cabaret show
An Only Fools and Horses theme (including the iconic car and theme song)
How much does a funeral cost in the UK?
The total cost of dying – which includes the cost of the funeral, send-off and professional fees – has now reached an all-time high of £9,493. In the UK:
The average cost of a funeral is £4,417
The average cost of a burial is £4,975
The average cost of a cremation is £3,858
The average cost of a direct cremation is £1,626
All types of funerals are getting more expensive, apart from the most basic form, the direct cremation, which actually decreased in cost by 5% last year. Although optional extras are leading to more expensive costs on average, cheaper funerals are also becoming more accessible through direct cremations.
Read more: The Average Cost of a Funeral in the UK
What is the difference between a cremation and a direct cremation?
Direct cremations offer a more affordable alternative to a full funeral service, providing a more basic celebration of someone's life.
A direct cremation is a popular choice among those who would prefer a low-cost funeral that allows the loved ones to bid farewell in a respectful, yet fuss-free way. It does not include elements such as a minister, procession, limousines or pallbearers, which would be seen in a traditional cremation.
It is the cheapest way to have a funeral as it cuts a number of the costs, including many of the funeral director's services.
Who should pay for a funeral?
As funeral costs continue to rise, being left with the responsibility of arranging one for a family member is becoming an even bigger financial burden to deal with if the deceased hasn't put a plan in place to cover the cost.
SunLife's report asked respondents who they thought should pay for a funeral, and the results were as follows:
70% said the deceased should pay
22% said the family and friends should pay
8% said the government should pay
Whether it's a specific life insurance policy or a trust, it's important that you have a plan in place to cover the cost of your funeral when the time comes, so that your family can grieve in peace without the worry of juggling their own finances to pay for the best send-off for you.
Set aside some money for your funeral and make a note of it in your will, so that your family know exactly where they stand and can arrange a funeral without significant delay or stress.
Read more: What to Do When Someone Dies
Making your funeral wishes known
Astonishingly, the report found that only 1% of people knew all the funeral wishes of the deceased.
So, how should you make your preferences known? Well, according to the study, most people found out the funeral wishes of their loved ones face-to-face or from family and friends, while only 17% said they read about them in their will.
State your preferences in your will and make it clear what money should be used to pay for the funeral, because if you don't, it not only increases the stress placed upon the loved ones you leave behind, but you might also end up having a funeral that would leave you turning in your grave.
Another option is to get a life insurance policy, such as whole of life insurance, to cover the cost of your funeral.
Learn more: The Consequences of Dying Without a Will
The future of funeral costs
The cost of funerals is, as mentioned, expected to rise, with more personalised requests being recorded each and every year.
Is there anything being done about it? The Competition and Markets Authority (CMA) opened an inquiry into the funeral sector recently due to the increase in average costs, which could result in more transparency around prices and more choice of directors. The hope is that the inquiry leads to people making more informed decisions and funeral directors offering fairer prices.
Are you worried about the rising cost of funerals? Find out more in our full guide to the average cost of a funeral in the UK, which could help you organise a cheaper send-off for yourself or a loved one.
---