The True Cost of Going to University in 2020
NatWest reveals students' average monthly spending.
---
---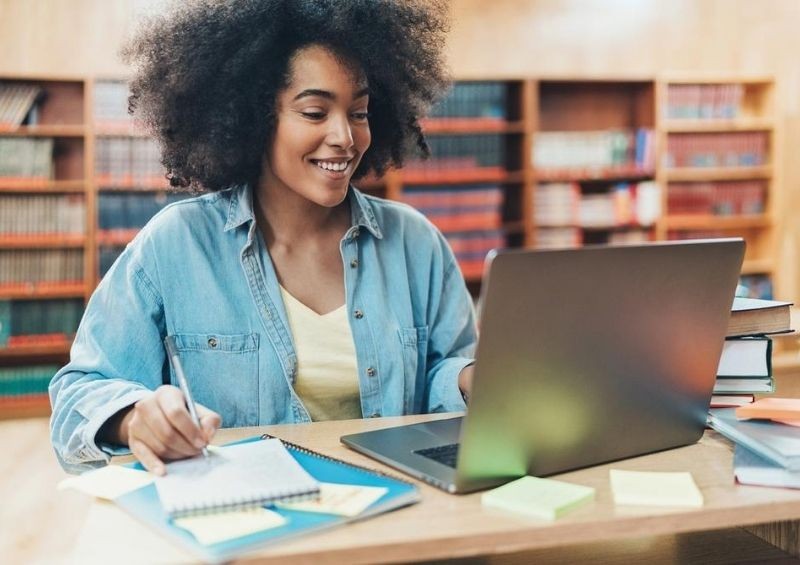 Getting your place at university is never easy – even more so during a global pandemic – but you did it!
Next, it's time to think about budgeting and costs while enjoying your time as a student, which can be one of the most stressful parts of life at university if you aren't prepared.
The NatWest Student Living Index 2020 has revealed the 'true cost' of going to university, including how much students spend on going out, supermarket shopping, household bills and rent.
How much does university cost in the UK?
On average, the Student Living Index (how much it costs to live at university) has decreased by 1% in the UK between 2019 and 2020, so the cost of living has remained relatively consistent from last year.
Of course, how much you should expect to pay depends on many factors, including where you study and your lifestyle.
Average monthly spending at university
It is estimated that university students spend, on average, £358.80 on living expenses every month, according to NatWest's Student Living Index study.
This figure can be broken down into specific living costs at university, including the following:
Supermarkets shopping: £81.60
Going out: £33.10
Eating out: £33.10
Clothes: £32.60
Alcohol: £29.30
Public transport and daily travel: £26.10
Household bills: £23.50
Transport to visit home: £18.70
Books and course materials: £15.10
Vehicle use: £14.70
Trips: £13.20
Mobile phone bills: £12.40
Self-care and wellbeing: £11.60
Home entertainment: £10.30
Charity fundraising: £3.50
Read more: Budgeting at University: A Complete Guide
Student rent
In order to work out the true cost of living at university, you will also have to factor in your rent, which costs an average of £437.40 per month for students in the UK, and perhaps some other expenses, depending on your situation.
There is hope for students, however, as the average cost of monthly rent in the UK has decreased by 6% - its lowest number since 2018.
It's likely that you will be able to use your student loan to cover this cost, but be sure to check the figures and work out how much extra you will need, either from part-time jobs or perhaps your parents or guardians.
Read more: How Do Student Loans Work?
There's also the pretty significant cost of tuition, which may not cross your mind too often while enjoying university, but you will need to repay this when you're earning over £26,575 a year in England and Wales.
What is the cheapest city for students in the UK?
London was, rather unsurprisingly, listed as the city with the highest index and therefore the most expensive city to attend university at. The Student Living Index also found that Scottish student cities were also considerably more expensive to live in than most other areas in the UK.
In 2020, Manchester overtook Cardiff to become the most cost-effective city for students, which was calculated by dividing students' average monthly accommodation, activities and item costs by their average monthly income.
Budgeting at university
Despite being the last thing on your mind amidst the excitement of moving into your new accommodation, budgeting is a crucial part of university life and one that can determine how much you enjoy your experience as a student.
More than a third of UK students (40%) typically run out of money by the end of a semester, according to NatWest, with a similarly shocking 27% of students claiming that they don't budget at all.
As only 6% of students felt supported by their universities when it came to money management, it's important that you work out a general budget before beginning life as a student and then update it as you go along.
To help you out, we have created a complete guide to budgeting at university, so be sure to check it out for some useful money-saving tips.
Read more: 10 Tips for Student Budgeting at University
Student car insurance
If you will be using your car at university or plan on driving while home between terms, you must consider some type of student car insurance.
Car insurance is legally required for all motorists that use UK roads, regardless of how often you do so, which means you must have cover in place while at university.
Find out more: Student Car Insurance in the UK
For more information and money-saving advice, be sure to check out our related guides:
---