Three Reasons Why All Parents Need to Make a Will
---
---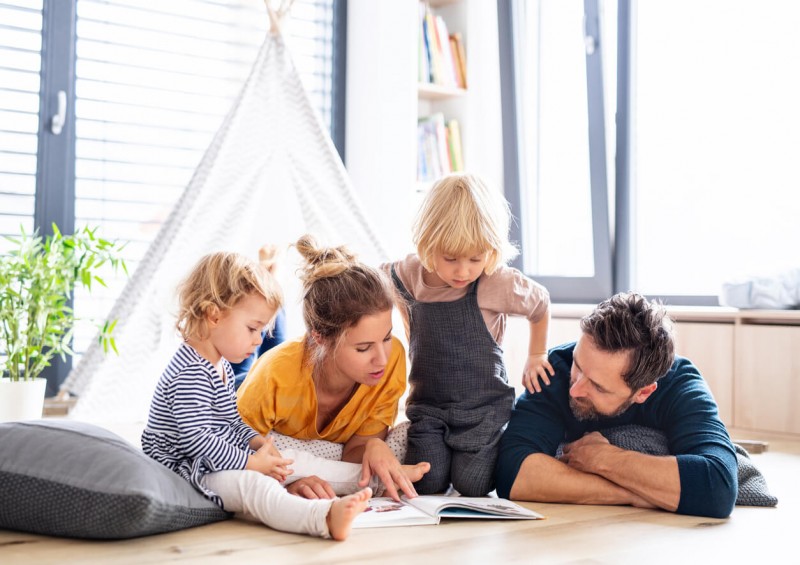 A recent survey carried out by Remember a Charity found that 68% of adults in the UK have not set up a will – that's the equivalent to 27.8 million people.
Insurance company, Royal London, also found that almost 60% of parents do not have a legally valid will in place, meaning that their estate could be shared out in a way that does not coincide with their own personal wishes.
But the importance of a writing a will should not be underestimated, particularly for parents.
Secure your finances and protect your loved ones today by setting up a legally valid will online.
Protect your children's financial future
When you make a will, you're able to set out exactly how much each of your children should inherit from your estate when you pass away.
If you die without a will, however, your estate will be distributed in line with the rules of intestacy – a pre-determined set of rules that define where your assets go. This means that your personal wishes and preferences will not be considered and your children or step-children could be left without anything, which could lead to financial difficulty, unnecessary stress and family disputes.
When you pass away, your children will no longer have your financial support and you must therefore plan ahead as a way of ensuring that they won't fall into financial difficulty when the time comes.
In order to make sure that your children are able to get by without your income, it's important to create a will that outlines exactly how you want your assets to be shared out, so that they will receive whatever you deem a 'fair' portion of your estate.
Read more: A Guide to Will Writing for New Parents
Secure your children's care with legal guardians
It's not all about money either, as you must also consider how your children will be cared for if both parents sadly pass away before they reach 18 years of age.
Fortunately, you are able to outline a specific guardianship order within a legally valid will, which allows you to appoint legal guardians to take care of your children in the event of your death.
Contrary to popular belief, if you do not have a will in place or you fail to appoint a guardian within your will, a close friend or relative will not automatically take the role of a guardian, and the courts will decide what happens to your children.
This can be seriously distressing for your children, and they could end up being taken care of by someone that you would not have chosen.
In order to avoid this and give yourself the peace of mind in knowing that your children will be safely cared for by someone of your choice, you must specify legal guardians in your will.
You might like: Unmarried Parent Wills
Avoid family disputes, stress and ambiguity
A will allows you to state your exact wishes for your estate, beneficiaries, guardians, and even your funeral.
Without one, your estate may be shared out in a way that does not represent your true preferences, which could therefore lead to family disputes.
The rules of intestacy could end up giving a portion of your estate to someone who you had little contact with over the years, and your closest loved ones may end up being left without.
An executor also needs to be appointed in order to become an administrator of the estate when the testator (person who writes the will) passes away. The executor will need to apply for a 'grant of probate' first, which will legally confirm their right to administer the assets. Without a will, this will be a far more expensive, complex and time-consuming process, as you would need to apply for 'letters of administration'.
All in all, dying without a will leads to uncertainty and causes unnecessary stress for your family at a time when they should be grieving in peace.
Writing a will makes the process far more straightforward for your loved ones, and remember, it's often not as expensive as people assume.
Read more: How Much Does it Cost to Make a Will?
Write a will online
Making a will is a reliable way of securing your estate and protecting your loved ones in the event of your death, and you shouldn't underestimate the amount of money that they could lose if you don't set up a will.
In fact, according to Dan Garrett, CEO of Farewill, "the average amount lost when someone dies without a will in the UK is a hefty £9,700".
In order to secure your finances and protect your loved ones, set up a legally valid will online today.
If you're not ready to write a will just yet, be sure to read more in our related guides:
---