Home Renovation Insurance
---
---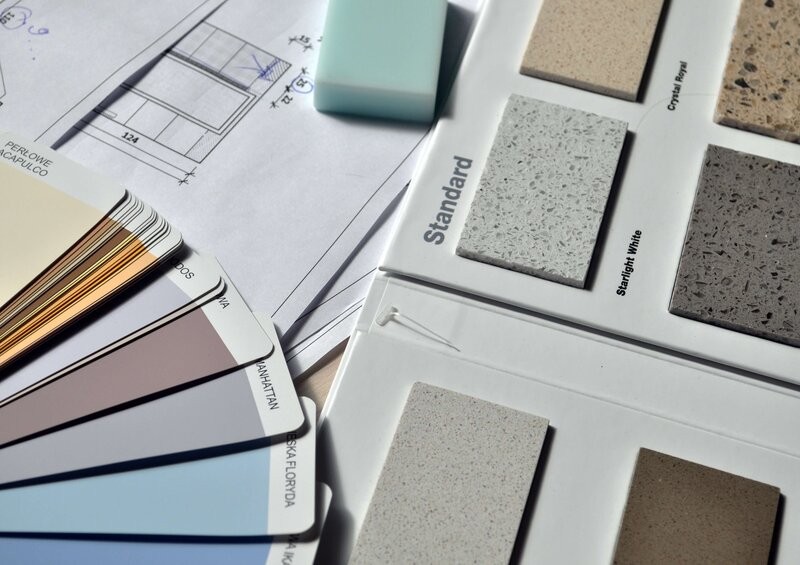 Did you know that failing to tell your existing house insurance provider about significant home improvement projects such as an extension, loft conversion or installation of a conservatory could invalidate your existing home insurance during renovations?
Contractors working in your home could cause your existing building to become structurally unstable or leave expensive equipment, tools or personal possessions vulnerable to theft, fire or flood damage.
Read on to find out everything you should know about house renovation insurance including when you need it, what it covers and how much it costs.
What is home renovation insurance and why do I need it?
Home renovation insurance (also known as renovation and extension insurance) is a non-standard type of building works insurance policy that specifically covers contractors, tools and equipment, your existing building structure and you, against theft, fire, injury and temporary accommodation costs that may occur during your house renovations.
You will typically need this type of home insurance while building extension, converting a loft, adding a basement or installing a new bathroom or kitchen.
What do I need to tell or ask my existing insurer?
Before you start any type of home improvement building works, you must contact your existing house insurer:
to

let them know about your proposed works

and how much they're

expected to cost

to

check if your existing policy covers any building works

and if so, what the financial limit is

to

check what specialist insurance or additional cover

you might need for your home insurance during renovation works
What cosmetic changes require renovation building insurance?
None; building renovation insurance is usually only required for structural changes to your property, not for minor DIY jobs or cosmetic changes.
Standard home insurance policies will provide adequate cover for non-structural, cosmetic changes such as:
redecorating

flooring installation

kitchen cupboard or shelf installation

kitchen or bathroom retiling

most small/minor DIY jobs
However, you must always notify your insurer before commencing any works that may jeopardise your existing home cover, however trivial they may seem, to be 100% certain you're not invalidating your policy/ies.
Some standard home insurance policies can have a 'minor building works limit' included in their terms and conditions of cover and if your policy includes such a clause, make sure you do not exceed that limit and contact your insurer to discuss the building works if you're not sure.
What does renovation insurance UK cover?
Specialist renovation insurance can include many of the following types of cover listed below, but cover varies between insurers and certain policies may not provide the full protection you need.
Some cover options (below) may need to be add-ons to your existing home insurance (if this provides sufficient cover for the building works) or as an optional extra to any new renovation policy you take out.
It's really important that you thoroughly check exactly what's covered and what's not with your proposed insurer by referring to the following list before you start comparing quotes.
Structural damage:

can cover damage to the

existing structure

of your home such as

subsidence, heave or landslip

. (

Note:

Check if the policy also provides cover for outbuildings such as sheds and fences, or pipes, cables and drains.)

Injury to contractors

: a policy for home insurance during building work should include

public liability insurance

cover for injury to any workers in your home but this

does not include cover for any injury sustained as a direct result of the actual renovation works

. Renovation work-induced injuries should always be covered by your building contractor's own insurance. (

Note:

Make sure you ask your contractor for proof of their liability insurance and check the amount of cover is adequate as some insurers specify a minimum amount of cover is necessary (for example, £2 million)).

Injury to you:

personal accident cover should be included for any injuries sustained by you as a result of the building works.

Temporary accommodation costs:

if damage occurs to your property resulting in the need for you to vacate your home for more than 30 days, specialist home insurance with building works can cover the costs of staying in alternative accommodation. (

Note:

If you have to live elsewhere while your property is being renovated, you may need to consider taking out separate

unoccupied home insurance

if this isn't included.)

Theft of building equipment and materials:

covers theft of equipment or materials, or items such as a new bathroom suite or kitchen that may be stored in your home while it's being renovated.

Personal possessions:

can cover items in your home or that are being held in temporary storage.

Malicious damage:

home insurance during building works

will not cover malicious damage if the property is left unoccupied.

So if you have to live elsewhere as a result of the home renovations, you will also need

unoccupied house insurance

to cover malicious damage.

Accidental damage:

accidental damage to contents is

rarely covered by building work insurance

so you may want to take out separate cover or add 'accidental damage' cover to an existing

home contents policy

. There are a few home improvement policies that may include cover for accidental damage (such as spilling chemical liquid or paint onto an expensive carpet), but there are sometimes exclusions, especially where more than

20% of the roof

or load-bearing walls are being worked on. Check if you have full cover.

Legal cover for third party liability:

this is

not usually included

in insurance for building works. However, this additional cover should be considered in case you have a legal dispute or end up in court because your home improvements have upset your neighbours or caused damage to their property. So if you have prickly neighbours, we'd recommend taking out this additional cover.
You might like: Home insurance and subsidence - what you need to know
How much does property renovation insurance cost?
You should budget for between 1-5% of the project value, according to the nature of the work and the rebuild cost.
So to give an overall project cost, you should obtain all necessary quotes and then add together the cost of:
Materials
Equipment hire
Labour
Rebuild costs
Try to take out as much cover as you can afford to pay for so you can rest easy knowing that you're covered for any eventuality.
How do I calculate the rebuild cost for my renovations insurance?
The 'rebuild cost' of your property is not the same as the 'market value'.
The figure you will need to provide to your insurer is how much it will cost to totally rebuild your property from scratch.
You find out the rebuild cost you can:
check your full structural survey report

that most homeowners arrange and pay for prior to commencement of any works.

check the valuation report

you were sent by your mortgage lender when you bought the property (if applicable and the report isn't too old/out of date)

check your existing buildings insurance policy

or with your insurer what your estimated rebuild cost is

Note: before the commencement of any works on your property, you should make sure you have obtained a full structural survey and all necessary planning permissions and consents. And be especially careful of full compliance if you own a listed building.
To compare affordable insurance for your home – get a quote today by tapping the button below and see how much you could save:
---