Home insurance add-ons
What extra cover do you really need?
---
---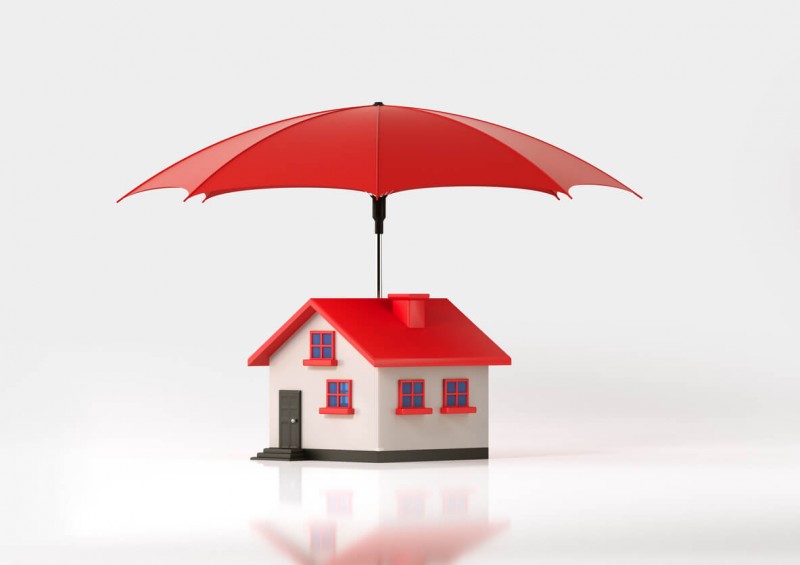 When you take out or renew your home insurance, do you tend to add extra cover onto your policy without fully contemplating whether or not you really need it?
When you take out home insurance, if you wonder 'what separate cover might I need?', here's everything you need to know about home insurance add-ons including what's covered, what optional extras are available and why you might need them.
What are you typically covered for with a standard home insurance policy?
Standard home insurance usually covers:
Buildings Insurance: This covers the cost of damage or destruction caused to your actual building and any permanent fixtures and fittings such as a fitted kitchen or bathroom suite, and usually includes cover for subsidence and burst pipes. A standard policy very often doesn't provide cover for a faulty or broken boiler, frost damage to pipework (unless this has caused a pipe to burst) or damage to external structures such as fencing or sheds or

emergencies

.
Contents insurance: Covers the cost of repairing or replacing the contents of your property such as furniture and electrical goods should they be damaged, destroyed or stolen. Amongst other things, contents insurance will not always provide adequate cover for valuable items worth more than £1,000 such as expensive items of jewellery or a designer watch (see our related

guide to jewellery insurance

) or for a property left unoccupied for more than 30 days or for emergencies (see our related

guide to short-term home insurance

).
Many homeowners take out a joint buildings and contents insurance policy to cover both the building and its contents.
Read more: A complete guide to home insurance
What optional extras are available and which ones do you need?
What extra cover you need will of course depend on, amongst other things, your own individual circumstances and needs, and how much you can afford to pay.
Specific home insurance add-ons offering niche types of cover can include:
Home emergency cover: Also known as home assistance cover, this add-on usually means you will have access to a 24/7 helpline to report a domestic emergency. Should you make a claim, your insurer will arrange for an authorised contractor to attend to your emergency as soon as possible. This could be a drainage specialist for blocked drains, a plumber for burst pipes or a heating engineer for a broken boiler.
Accidental damage cover: Whilst a standard policy may provide cover for some accidental damage up to a certain cost limit, if you want full 'belt and braces' protection that will cover accidents such as spilling a large glass of Merlot all over your brand new Axminster carpet, then this cover is for you. Accidental damage doesn't tend to cover items that are faulty or poorly designed.
Personal belongings: Personal possessions insurance will cover your personal belongings such as a mobile phone, credit card and even your personal money when you're outside of your home. But, cover is only up to a certain limit, so don't go out and about with your life savings stashed in an easily accessible bag! And, as your phone is covered by this insurance, make sure you don't double up on wasted insurance by having both mobile phone insurance and personal possessions insurance. This type of insurance will not cover ALL possessions such as sports equipment, so check the policy's smallprint to see what's included and what's not.
Protected no claims discount: In addition to having this for your car insurance, you can now also protect your home insurance no claims discount (NCD or NCB). For example,

Aviva

allows you to take out no claims discount cover if you haven't made a claim for 5 years or more.
Legal services cover: Also known as legal expenses or legal assistance cover, this type of cover will cover the cost of potentially expensive legal proceedings up to a certain limit for personal injury claims, property, employment or consumer disputes. This cover typically offers 24/7 legal advice via a specialist helpline.
Pedal cycles: Unlike standard home insurance, bicycle insurance provides additional cover for your bike outside of your home but will only provide cover for theft if your bike is locked in a building or secured to an immovable object. We'd recommend checking the smallprint of your bike insurance policy or directly ask your insurer if they specifically recommend or endorse the use of certain branded bike locks and how you should secure your bike in a public place. For added protection, you can also register your bike on

bikeregister.com

.
Boiler problems: Many insurance customers assume their boiler will be fully covered either by their standard home insurance or, if they have it, home emergency cover. However, there can be a limit on what's paid out under an emergency policy (

sometimes this can be as low as £500

) and so a payout will not always cover the cost of buying and installing a brand new boiler. In addition, if your boiler breaks down due to general wear and tear, again, your home emergency cover may not pay out. To ensure boiler problems are fully covered, you can take out boiler breakdown insurance although basic policies will not always cover the cost of replacement but more expensive, high-end policies will. Check with your insurer exactly how your boiler is covered under either its home emergency or boiler breakdown cover and specifically check the limit on how much you can claim and that repair and replacement of your boiler is included under your insurance. If you're a homeowner and receive certain benefits, you may even be entitled to a government-funded

free replacement boiler grant

.
Host insurance: If you rent out your property or part of it to paying guests, then you should make sure you're fully covered by taking out host insurance. If you have guests staying in your home and as a result, need to make a claim on your home insurance, your insurance and claim could be invalidated if you have not taken out specific [host] cover with your insurer. Some home-sharing sites like Air BnB offer their own insurance cover so you should shop around and compare quotes and cover with different insurers and providers before deciding who to go with.
Not sure if your home's insured? Read: Does my home have insurance?
Are gadgets covered on home insurance?
Gadgets can be covered by your standard home insurance policy if they're worth less than what your policy stipulates is the maximum cover.
For example, if you have a laptop worth less than £350 or a mobile phone or device worth less than £1,000, you will not need to individually itemise this on your home insurance policy; you can simply include their value when calculating your overall insurance cover.
However, if you have gadgets worth more than those amounts, you will need to tell your insurer so they can individually name any high-value gadgets on your policy.
Basic gadget cover will only apply to gadgets located at home; you will need to take out additional, more expensive cover to ensure all your gadgets are fully covered when you're away from home (see personal belongings for more info).
Read more: Gadget and multi gadget insurance
Does home insurance cover roof leaks?
Yes, if the leak is the result of a storm or natural disaster damaging your roof

No, if your roof is leaking due to general wear and tear (i.e. due to age, a couple of roof tiles have fallen off for no significant reason).
Read more: Does your home insurance policy cover emergencies?
---