Does my home have insurance?
---
---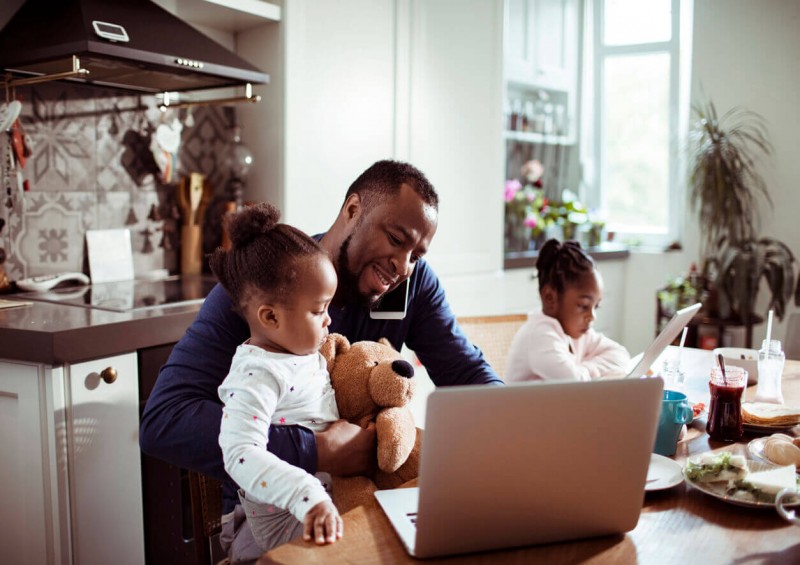 According to Google, an average of between 100 to 1,000 people use their search engine every month to ask questions like "is my house insured?" or "who is my home insurance with?"
So as simple as these questions may sound, you're not alone if you:
are not sure who's responsible for arranging home insurance

can't remember if you have an automatic

home insurance renewal

agreement

can't remember the name of your insurer

can't find your home insurance details
Do you have to insure your house?
Whether or not you have to arrange buildings insurance for your house depends on whether you own a property, how you own it, if you have a mortgage or if you're a landlord or tenant.
So whose responsibility is it to arrange home insurance?
Homeowner: no mortgage
You are not legally required to insure your house if you own a property and don't have a mortgage.
However, you should arrange home buildings insurance as a matter of course in case your property is completely destroyed and needs rebuilding from scratch. Contents insurance is also optional but highly recommended to protect the belongings in your home.
Homeowner: with mortgage
If you took out a mortgage to buy a property it is usually a condition of any mortgage offer that you have to have buildings insurance in place prior to the exchange of contracts.
The solicitor or conveyancer dealing with your house purchase will make you aware of this and you will need to provide them with evidence that you have buildings insurance in place.
Included with your mortgage offer will be a valuation of your property which will include a "buildings sum insured" and this is the amount an insurer will want to know when arranging your insurance.
You should explain to your insurer that you specifically want insurance to cover a property you're buying between exchange of contracts and completion and after completion.
You are not obliged to take out insurance with your mortgage provider and can shop around for quotes if you prefer.
Once you have an insurance schedule from the insurer, you will need to provide your conveyancer or solicitor with a copy of this for them to seek approval of the same from your mortgage lender.
Again, contents insurance is always optional and never mandatory - but it sure is a good idea.
Leasehold property owner
If you own the leasehold title to a property but not the freehold, (for example, you've bought a flat), then it's usually the freehold owner's responsibility to arrange the buildings insurance.
When you purchase a leasehold property, your solicitor or conveyancer should receive details of the freeholder's (also known as the landlord) buildings insurance in the title paperwork the seller's solicitor is obliged to provide.
More often than not, the only insurance you may want to take out as a leaseholder is contents insurance but home contents insurance is completely optional, even if you have a mortgage.
Tenant of rental property
It is the landlord's legal responsibility to take out buildings insurance but this isn't mandatory, unless they have a mortgage on the property.
If you're worried about buildings insurance, you should check with your landlord that he has some in place.
Similar to a leaseholder, as a tenant, the only insurance you may want to consider taking out is for your contents and personal possessions.
You might also want to read: What home insurance do I need if I rent?
Does my house have valid insurance?
If you're not sure if you have a home insurance policy in place, jump to "how to find out if your home is insured" below or "Do you have to insure your house" above to find out whose responsibility it is to arrange insurance.
Invalid home insurance
There are many things that can invalidate your home insurance policy and worryingly, you won't usually find out what these things are until you try to make a claim and it's refused by your insurer.
For example, if you come home from a relaxing holiday to find your property has been burgled but you innocently posted holiday pictures on Facebook, floating on a pool with a cocktail in your hand, you could end up with void home insurance and have your claim refused by your insurer!
To find out more, read our guide: What can invalidate home insurance?
How to find out if your home is insured
Check bank statements and credit card statements
Call insurance broker (if you used one to arrange your insurance)
Call financial adviser (if you used one to arrange your insurance)
Contact mortgage provider (if you took out a mortgage to buy your property)
Check emails and personal paperwork
If you know the name of your home insurance provider but cannot locate your policy documentation, contact your insurer as they can usually look up your policy details when you provide them with your name and address.
How do I find out who I'm insured with?
Unfortunately, unlike car insurance, there's no central database where you can check if your property is insured.
To try and find out who you're insured with, follow all the steps listed under "How to find out if your home is insured" and if you can't find any evidence of payments, it's highly likely you're not insured.
If you're a first-time-buyer who's just bought a property with a mortgage but can't remember who your insurer is, you should first check all of your house purchase paperwork.
When you buy a property with a mortgage, you are obliged to provide your mortgage lender with a copy of your insurance schedule before the exchange of contracts so you should be able to locate a copy of this schedule in your purchase paperwork or if not, your emails.
If you can't find the name of your insurer there, you should contact your solicitor or conveyancer who dealt with the purchase and ask them to confirm the insurer's details.
If you're a tenant or a leasehold property owner then you do not usually need to arrange buildings insurance as this is usually the landlord's or freehold owner's responsibility.
I don't have home insurance - how can I insure my home and get the best deal?
To insure your home and get a good deal, you should do the following:
Buildings insurance: it's a good idea to find out the sum insured (usually given by a surveyor on a valuation report when you bought your property). The "sum insured" is not the same as the value of your property; it means how much it would cost to rebuild your property from scratch and does not include the value of the land. However, if you bought the property some years ago, the rebuild cost may have increased so you should use the

BCIS rebuilding cost online calculator

to find out an up-to-date rebuild cost. If an insurer offers unlimited cover, you will not need to provide this information or an insurer may ask other questions about your property to calculate the cover. BUT, if you want to be sure you're fully covered, use the calculator linked to above.
Contents insurance: you should roughly estimate the value of your property contents and notify your insurer of any single items of high value (i.e. high spec digital equipment, jewellery or antiques).
Online quotes: to get

cheap home insurance

, you should shop around and apply for home insurance quotes online on comparison sites and directly with insurers (that are not on comparison sites) and compare quotes. Remember that cheap isn't always best so check the smallprint for cover exclusions.

Insurance Broker

or Financial Adviser: if you don't have time to compare quotes online, consider instructing an insurance broker or financial adviser to find the best deal for you. They will charge you a fee for their service but if cover and time are more important to you than cost, then use a professional to source you the best deal. Ask them to confirm their fee at the outset, which is usually a percentage of the premiums.
---