A guide to short-term home insurance
---
---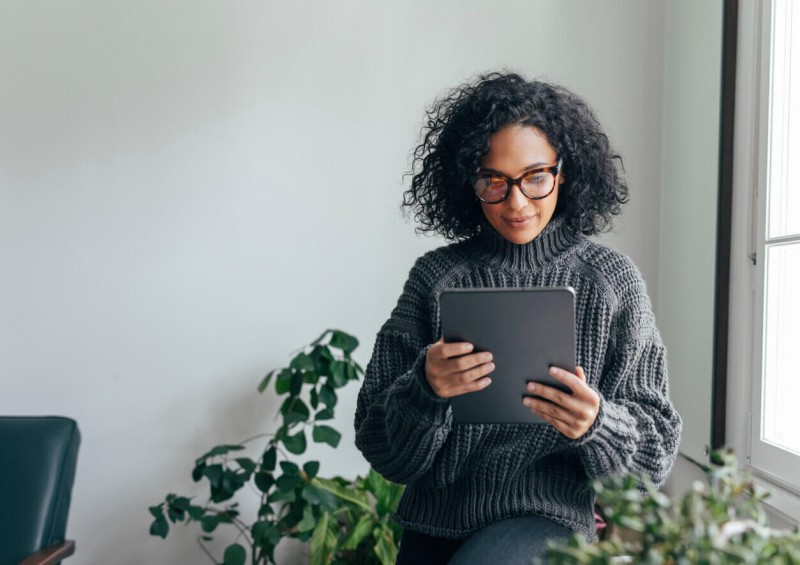 If you have a property that's going to be left vacant for more than a month, you may need to take out short term home insurance cover (AKA short term unoccupied house insurance), especially if you have a mortgage.
This type of non-standard home insurance policy can ensure your property and its contents (if any) are fully covered for the cost of rebuilding, repairing or replacing any part of the building and its fixtures or outbuilding(s), and/or cover the cost of replacing contents for damage caused by:
Fire
Lightning or storms
Floods or burst pipes
Theft (or attempted theft)
Vandalism / malicious damage
Earthquakes
Subsidence
Squatters
Whether you take out short-term buildings insurance or short-term contents insurance, or both, you will need to ensure you fully check what's included in your cover and what's not, and that one policy isn't duplicating the other.
For example, a property's fixtures like a fitted kitchen and bathroom are covered by buildings insurance - only standalone furniture, electricals, ornaments, pictures and white goods, etc, are considered contents. So you will only need buildings insurance if there are no valuable contents left in the property.
Also, watch out for what's not covered such as damage caused by an unforced entry (i.e. a door was left unlocked or a window open) or for damage caused by builders working on the property - builders should have their own insurance cover so check that they have.
How long is short-term temporary home insurance?
Most short-term house insurance providers allow you to take out policies that provide temporary cover for up to 3, 6, 9 or 12 months.
Many standard home insurance policies offer cover for a vacant property up to 30 days and some will cover as much as 60 days, before any additional cover is required.
When do I need short-term home insurance?
Circumstances where you may need to arrange temporary home insurance include:
Holiday: if you're travelling to a far away destination for 4 weeks or more, your standard policy will very often not provide cover.
House purchase: just in case the seller hasn't got the property insured, you should take out short-term home insurance between exchange and completion and if you're taking out a mortgage, your lender will require this.
Renovations: if you're having building work done on a property that means you can't live in it, then temporary house insurance should be arranged, but this will not cover damage caused by the building works.
Buy to let: if you rent out a property but it's left unoccupied between tenancies, you should arrange temporary cover or if you rent out a fully furnished property for short terms, you should arrange short-term contents insurance for tenants.
Inheritance: if you inherit a property, it's likely it will be left unoccupied whilst probate is being arranged, so temporary home insurance cover may be required. However, probate can very often take up to 12 months to complete so you should ask the solicitor or executor dealing with the estate for a time estimate.
Landlords and tenants might also want to read What insurance do I need as a landlord? and What home insurance do I need if I rent?
How does short-term home insurance work?
Because the majority of standard home insurance policies do not provide cover when a property is left unoccupied for 30 consecutive days or more, to protect your property and its contents, you should separately take out short-term insurance cover.
When you arrange this insurance, in addition to all the usual details for standard home insurance, the insurance provider will want to know or may require:
How long the property will be empty for
The property's condition and specific details of any existing damage
How secure your property is
If there are any building works
Confirmation the property will be regularly inspected (typically every 14 days)
Can you insure your house for one month?
Your home can be left unoccupied for up to 30 days and still be covered by most standard home insurance policies, so short-term home insurance isn't normally required if the property is only vacant for one month and has standard insurance cover.
Many short-term home insurance policies start from 30 days and offer cover in increments of 3 months up to 12 months.
Can I get home insurance for a week?
If a property is only going to be vacant for a week, short-term home insurance is not usually necessary as a property is covered by most standard home insurance policies for up to 30 days of unoccupancy (and some up to 60 days).
However, where necessary, any short-term policy can offer cover starting from seven days with a term choice of temporary home insurance for three months, six months, nine months or 12 months.
Is it illegal not to have home insurance in the UK?
Whilst home insurance isn't mandatory, if you have a mortgage on a property then the mortgage lender (and the conveyancer acting on their behalf) usually requires you to have buildings insurance in place.
If you're buying a property with a mortgage, then the lender will usually require sight of your insurance policy before releasing the purchase monies to your conveyancer and will require that this policy is activated on the same day contracts are exchanged.
How much does it cost to insure an unoccupied house for a short period of time?
Short-term insurance cover tends to be more expensive and according to data from MoneySuperMarket, the average price is £146 for a property that is left unoccupied for 31 to 45 consecutive days.
How much an individual policy costs can be influenced by:
The value of a property
If it's in a high crime area
If it's in a flood risk area
How secure the property is
How well maintained it is
The level and length of cover
Does unoccupied home insurance cost more than standard cover?
Yes, insurance for a vacant property is usually more costly than standard home insurance cover because of the heightened risk of damage, accidents and criminal activity.
For example, if a property is occupied, the occupant will easily be able to pick up on any faults like a leaky pipe or a fire and by being resident, will deter thieves, vandals and squatters.
As mentioned above, the average cost of unoccupied house insurance is around £146 for 45 days, whereas the average cost of standard home insurance for a whole year is only £163.38!
How to keep the cost of short-term home insurance low
Ways in which you can keep the price of short term home insurance down are:
Securing the property with an alarm, window and door locks, cctv, smart doorbells, etc
Removing anything valuable from the property
Increase the excess on your policy (a high excess can reduce the cost of premiums)
Join or set up a neighbourhood watch scheme
What insurance companies offer short-term cover?
There are many home insurance providers in the UK to choose from who offer short-term cover for vacant properties. To get the best deal, you should shop around and compare quotes online and also get a quote from your existing insurer.
Some insurers, like Aviva, offer non-occupancy cover for a period of up to 60 days in their standard policies so you should compare the cost of policies offering this length of unoccupied cover to the cost of a separate short term policy or add-on.
Once you've found a great deal, make sure the policy covers absolutely everything you need or want it to and try doing what we suggest above to keep the premiums low.
Related guides
---