A complete guide to unoccupied house insurance
---
---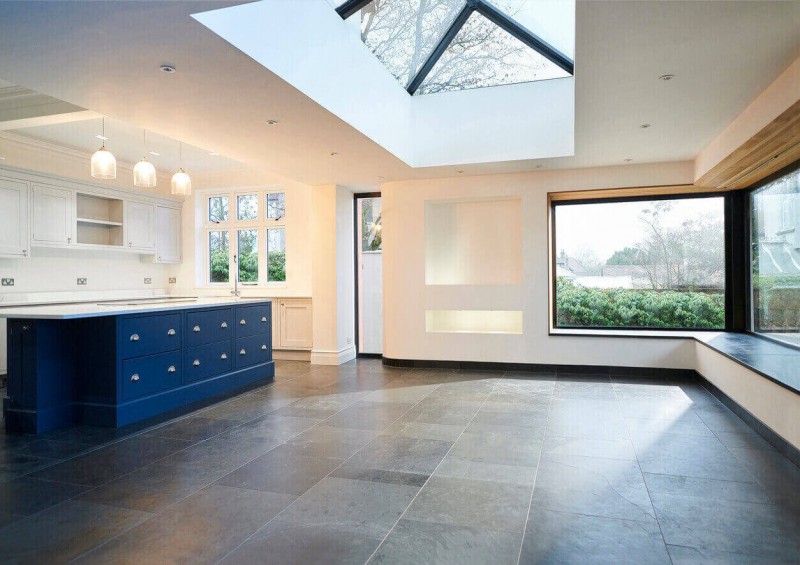 Unoccupied property insurance in the UK ensures that an empty property is fully insured when no one is residing in it.
In this guide, we tell you everything you need to know about empty house insurance, including what it covers, when you might need it and how much it costs.
What is unoccupied house insurance?
Unoccupied house insurance is a niche type of home insurance policy that specifically provides insurance cover for a property that is left empty for longer than is acceptable under standard home insurance policies.
Most standard home insurance policies typically only provide cover for a home that has been left unoccupied for up to 30 days (or, albeit rarely, sometimes up to 60 days) - the time period for non-occupancy varies between insurance providers.
If you know a property you own is going to be left unoccupied for four weeks or more, you should check the terms and conditions of your existing home insurance policy to ensure your home is fully covered.
An unoccupied property is much more susceptible to damage than an occupied property as no one will be there to, say, notice a leak or a sneaky potential squatter breaking into the property.
You might like: Does my home have insurance?
What does unoccupied insurance cover?
Unoccupied insurance can cover everything that a standard home buildings insurance policy and, if required, everything a standard home contents insurance policy typically covers such as damage caused to your property and/or its contents by:
A natural disaster or 'force majeure' such as a storm or earthquake

Fire, flooding and burst pipes

A burglary or damage caused by an attempted burglary

Malicious damage, vandalism or arson

Subsidence

Squatters
You might want to read: A complete guide to jewellery insurance
What is not covered by unoccupied home insurance?
As with all insurance policies, there are circumstances where you may not be covered should you have:
Home improvements that are deemed major works under the terms of your policy such as an extension or structural repairs.
Workmen or contractors that you have employed to carry out works on your property. Your own home insurance will not cover contractors' works, so you need to ensure you're fully covered by a contractor's own insurance. Ask any workmen or contractors carrying out work at your property to show or provide you with a copy of their insurance cover to ensure they're fully insured against damage caused to your property before they pick up a hammer!
Unforced entry as a result of you leaving your property vulnerable by not locking your doors or leaving a ground floor window open when you're not there.
In what situations do you need unoccupied home insurance?
Insuring a house that no one lives in can be necessary for a variety of reasons such as:
Home insurance when you're selling your house: Perhaps you've bought and moved into a new property but are still waiting for the sale to complete on your old property meaning it's left empty for longer than 30 to 60 days or more.
Unoccupied house insurance probate: You could be the executor of an estate of someone who's died and need unoccupied home insurance in place while you're waiting for

probate

to come through and for the subsequent sale of the property.
Landlord insurance: If a rental property is left vacant between tenancies you'll need to get empty house insurance.
Insurance while on holiday: You're going on a long overseas trip or on an around-the-world cruise (if only!) and your property will be left vacant for 30 days or more.
Holiday home insurance: A holiday home can very often be left empty, especially during the winter months if the property is situated in the UK, and so you'll need specialist insurance to ensure your holiday home is fully covered when it's not being used.
How long can you leave a house unoccupied?
With most standard home insurance policies, you can only leave your home unoccupied for up to 31 days and still be covered.
However, if your home is left unoccupied for longer than 30 days and you fail to tell your insurer and/or arrange specific insurance for an empty property, then you risk invalidating your home insurance policy.
If you invalidate your home insurance, if you try to make a claim and your insurer becomes aware that the property was left unoccupied for 30 days or more, they could easily refuse to honour your claim.
This means that if your house burned down to the ground, you'd have to fund building another property in its place out of your own pocket. What's more, if your property is mortgaged, you'll still have to pay your monthly mortgage payments for a pile of ashes!
How much is unoccupied home insurance?
The cost will vary between insurance providers and additionally, postcodes will affect the cost of your premiums too. For example, your insurance premiums will be much higher if you live in a high crime rate area with lots of house burglaries like London or Birmingham or much lower if you live in an area with a low burglary rate such as Swansea.
To give you a general idea of costs, the following table shows the average amount you'd expect to pay based on how many days your property is left empty.
As you will see from the table below, it's more expensive to insure a property for only 1 to 14 days than it is to insure it for 15 to 30 days in a row.
| | |
| --- | --- |
| No. of days house left unoccupied | Average insurance premium cost |
| 1 to 14 consecutive days | £140 |
| 15 to 30 consecutive days | £127 |
| 31-45 consecutive days | £146 |
| 46-60 consecutive days | £150 |
| 61+ consecutive days | £172 |
| None | £113 |
Source: moneysupermarket.com
If you're not sure how long you need cover for, most insurers will allow you to extend your policy should you need to. But ask, when taking out insurance, what your provider's fees will be if you wish to extend your policy cover (i.e. possible administration fees) and whether your insurance premiums will increase, and if so, by how much.
You might also want to read: The average home insurance cost in the UK
Things considered by insurance providers
When an insurer provides you with a quote for empty home insurance, when trying to determine what to charge you, they will look at your:
Home's value: if you have a high-value property and/or expensive chattels, then this will increase your premiums.
Home's location: as mentioned above, where you live and more particularly, your postcode, can have a significant influence on the cost of your insurance premiums depending on the crime rate (mainly burglaries) in your area.
Home's condition: if your property is in a dilapidated state of disrepair such as having a leaky or damaged roof, broken windows or uninsulated water pipes, etc, then this can increase your premiums.
Cover requirements: how much cover you require and how long you need it for will also have an impact on your premiums.

Home security

: if you have watertight security measures in place like an alarm, CCTV, door and window locks, then this could help to reduce your premiums with certain insurance providers.
Read: Smart doorbells: home insurance premiums and risks
What if you don't inform your insurer about your unoccupied house?
If you fail to tell your insurance provider that your home has been left unoccupied for longer than is allowed, as specified in your insurance policy's terms and conditions, then you could invalidate your insurance and should you try to make one, have a claim refused.
Read more: What can invalidate home insurance?
How to get the best deal
You should compare quotes from different insurers and when comparing quotes, specifically compare:
The cost of a policy but don't assume cheap means best

How extensive the cover is - check the smallprint before committing

The excess payable by you in the event of a claim being made by you

Customer reviews and feedback for not only the policy but also the insurance provider
Related guides
---