Second Home Insurance
---
---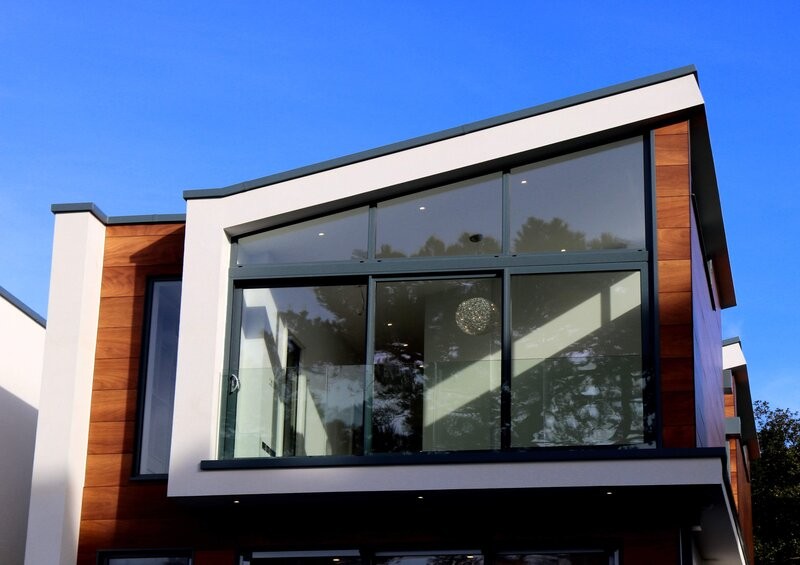 If you own more than one home, you may need to take out a second home insurance policy. Unfortunately, your current home insurance policy won't cover any additional properties you have, so you need to search for second home insurance quotes to find the best option for you.
In our guide below, we discuss everything you need to know about second home insurance, including what type of policy you might need if you have a rented property or a holiday home that you need to insure.
What is second home insurance UK?
Quite simply, second home insurance is intended for those who have more than one residence, whether that's a second property that they rent out or a holiday home that they own but only stay in occasionally.
Your regular home insurance policy that you have for the home where you spend most of your time won't cover a second property, so you'll need to take out an additional policy, depending on the type of second home you have.
Types of second home house insurance
There are several types of second homes that you might need insurance for. For example, a buy-to-rent property, a second property that you stay in during the week if you have a long commute to work or a holiday home that you use a few times a year and rent out to other holidaymakers when you're not using it.
Each of these second home properties will need a slightly different policy depending on what they're used for. Take a look below at the different types of second home insurance policy you may need to take out for your additional property.
Second home insurance for rented properties
If you own a second home and rent it out to tenants, you'll need landlord's insurance, which is a type of second home insurance.
This type of second home insurance will protect you as a landlord when renting out your second property and it will cover things like fire, theft and weather damage caused to the property, as well as any other kind of structural damage. It will also cover any of the belongings you've left in the property, but it won't cover the renter's possessions; they will have to take out their own contents insurance for their belongings.
Second home insurance for holiday homes
Another reason why you might need second home insurance is if you have a second property that you use as a holiday home.
In this case, you would need to take out a new home insurance policy to cover this property, both for when you're using it and when it's left unoccupied. You may also rent out your holiday home to guests, friends or family members and in this case, you will need to ensure that you have the appropriate level of cover so that you're protected in the event that you need to make a claim.
Second home insurance for unoccuiped second homes
If you have a second property but you leave it unoccupied for long periods of time, it could become more susceptible to vandalism, theft, fire or weather damage, so you need to ensure that you have a policy in place that covers you for those kinds of eventualities.
Most home insurance policies have a time limit of how long a property can be left unoccupied before the policy won't cover you anymore, it's usually 30 days, but each home insurance provider differs, so be sure to check how long your home can be left unoccupied before you need to take out specific unoccupied home insurance.
You might like: Short Term Home Insurance
What does a second home insurance policy cover?
Each second home insurance policy will cover slightly different things, so whether you take out unoccupied home insurance, landlord cover or holiday home protection, you will need to tailor your policy to suit you and your needs.
However, each of these second home policies will usually offer the three basic types of cover below.
Buildings only insurance
This type of policy will cover the actual structure and fixtures and fittings of your property. If your home suffers damage from a storm, fire or flood, for example, and there is structural damage to the property, buildings only insurance will cover you if you need to make a claim.
Second home contents insurance
Contents insurance offers protection for the belongings and possessions inside your home, so whether they're damaged by the weather or a fire or they're stolen or damaged as the result of a break-in or vandalism to your property, you will be able to make a claim on your second home insurance if you have contents insurance included in your policy.
Combined policy
A combined policy does exactly what it says in its name; it's a type of home insurance policy that covers both the structure of your second home, as well as the contents inside. Some insurers will offer a discount if you buy a combined policy, so it can end up being cheaper to get a buildings and contents combined insurance policy.
Additional add-ons for second home insurance
The above insurance policies are just the most basic levels of second home insurance you can get, but there are also a few extra add-ons that you can choose to add to your policy to ensure that you're covered for as many eventualities as possible.
Accidental damage cover - this can cover for things like carpet or sofa stains, as well as accidentally drilling through a wall that you weren't supposed to.
Loss of rent cover - this is a good additional cover option for landlords if you're faced with a situation where your tenants aren't paying their rent so that you don't lose out on the rental income.
Home emergency cover - this add-on can cover you for things like your boiler breaking or a burst pipe.
Lost keys - if you're prone to losing your house keys, this type of cover can help pay for a locksmith to let you in and change your locks.
Compare second home insurance
Related guides
---