Continuous Insurance Enforcement Explained
---
---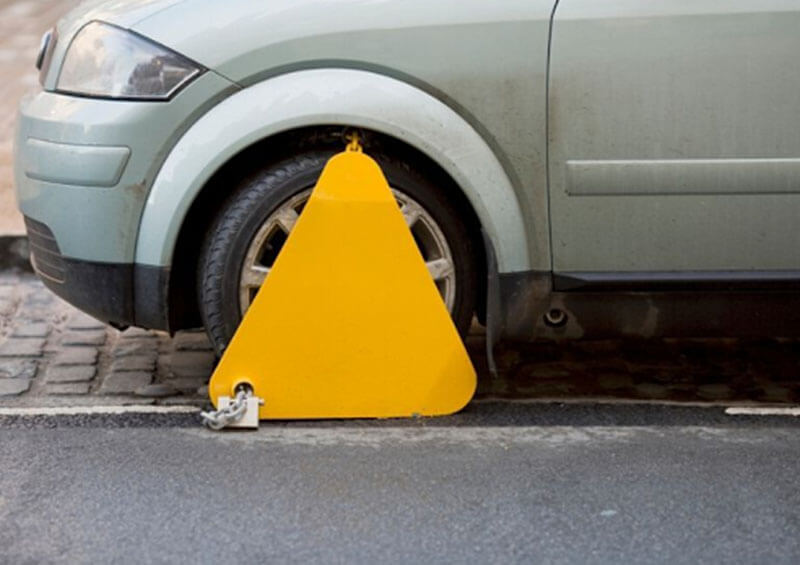 As a driver in the UK, your vehicle must always be insured as per UK law – regardless of how often it is used – unless you have registered it as "off the road" with a Statutory Off-Road Notification (SORN) or the DVLA are currently in the process of transferring it to a new keeper.
In order to enforce this, the offence of being a 'keeper of an uninsured vehicle' was introduced within the Road Safety Act (2006) and later refined through the Continuous Insurance Enforcement legislation in 2011.
This car insurance rule applies to all motorists in the UK, but it is not one that is commonly discussed and many people simply don't know what it is.
Whether you use your car, van or motorcycle ever day or once every year, it must be insured at all times, and the Continuous Insurance Enforcement legislation means that you will face consequences if you don't have sufficient cover in place.
Here, we explain the Continuous Insurance Enforcement regulations, how you can adhere to them, the consequences of not doing so, and where you can get cheap motor insurance today!
What is Continuous Insurance Enforcement?
Continuous Insurance Enforcement (CIE) is a legislation that was introduced in 2011 with the primary purpose of preventing the rising number of uninsured motorists in the UK at the time.
There are around one million uninsured drivers on UK roads, which consequentially results in an overall increase in car insurance costs for everyone.
Around £30 of each honest drivers' premiums go towards the Motor Insurance Bureau (MIB) to provide pay-outs to victims of uninsured drivers, which is just one of the many reasons why we should be glad that CIE exists.
Do you need car insurance if you don't drive your car?
Yes, you must have car insurance regardless of how often you drive your vehicle, unless you have obtained a Statutory Off-Road Notification (SORN).
The MIB and the DVLA work together to identify uninsured vehicles by comparing the DVLA's records against those held on the Motor Insurance Database, which you can view by using AskMID, and you are at risk of being caught by the authorities as an uninsured driver even if you don't drive the car.
At first, the registered keeper will be sent an Insurance Advisory Letter (IAL), warning them that their vehicle appears to be uninsured and a penalty will be issued if they don't act accordingly.
If the registered keeper of the vehicle does not follow the advice given in the IAL and fails to act, they could face a fine, their vehicle being impounded or seized, and even court prosecutions in some cases.
Read more: The Consequences of NOT Having Car Insurance
To avoid being hit by such substantial consequences, take out insurance today by using the button below or read on to find out how you can get a SORN.
What is a SORN?
If you don't plan on using your vehicle for a significant amount of time and can keep it "off the road" – i.e. in a garage or on private land – then you should make a SORN online by using the government's website.
Once you have a SORN, your vehicle no longer needs tax or motor insurance under UK law.
Making a SORN is free and it can save you from the hefty fines and other consequences of being a registered keeper of an uninsured vehicle.
Read more in our full guide to getting a Statutory Off-Road Notification.
Are there any exemptions from Continuous Insurance Enforcement?
There are a handful of circumstances under which your vehicle is exempt from the Continuous Insurance Enforcement regulations, including vehicles:
With a valid SORN

That are exempt from needing a SORN

Owned by the crown

Recorded as "scrapped"

Recorded as "stolen and not recovered"

Recorded as "disposed"

Recorded as "disposed to the trade"

Recorded as "exported"
What happens if you get caught driving without insurance?
Firstly, your vehicle could be seized and it will cost you £150 to get it released.
You will then face a minimum of six points on your driver's licence and a fine of up to £300.
If the matter is then taken to court, the maximum fine is unlimited.
Once all fines are paid and consequences are dealt with, you will then need to buy car insurance in order to drive again, which is likely to be far more expensive than it would have been before you were caught driving uninsured, as you pose a greater risk in the eyes of the insurance providers.
To summarise, being caught without insurance is very expensive and you should bite the bullet of car insurance as the law requires all drivers to.
Even if you aren't driving the car, you still need insurance and the authorities will catch you if you don't have cover in place, as there are around 6,000 prosecutions of keepers of an uninsured vehicle each month in the UK.
If you don't know whether or not you have cover in place (it's easy to lose track!), head over to our guide on how you can check if your vehicle is insured or find out about AskMID, a website used by the police to check for uninsured drivers on UK roads.
Avoid being uninsured and take out cover today
Some policyholders are tempted by insurance with auto-renewal clauses, which mean that the cover never lapses and you remain insured at all times.
This can be useful, but it also comes with its own risks, as you could fall victim to the repercussions of being loyal to car insurance providers, which we never recommend.
To ensure that you never pay too much for cover, we suggest that you switch providers often as long as there is a better deal on offer elsewhere.
The best way to find out how much you might be charged by other providers is to get quotes from comparison sites like Confused.com.
For more information on car insurance and how to get cheaper cover, be sure to browse our website and read our related guides on how much car insurance costs and the consequences of not having protection in place.
---