How Much Does the Pass Plus Scheme Save on Insurance?
Is it worth the cost and could it lead to cheaper insurance?
---
---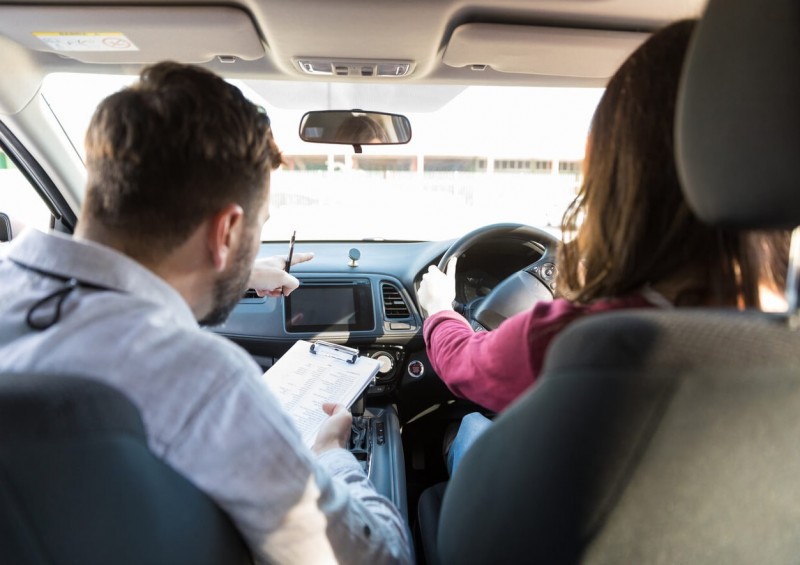 We're all looking for ways to reduce the cost of car insurance, particularly as younger or less experienced drivers, and it's often said that one of the best ways to do so is by completing a Pass Plus course.
There's no denying that the Pass Plus scheme can definitely help make you a better and safer driver, but can it also save you money on car insurance?
Here, we explain what the scheme is, whether you should sign up to a course, and how much it could reduce your cover by, if at all.
See how much you could save on car insurance:
In this guide:
What is Pass Plus and how much does it cost?
How much does Pass Plus reduce insurance by?
Is the Pass Plus course right for you?
How to Get Cheaper Car Insurance
What is the Pass Plus scheme in the UK?
The government's Pass Plus scheme is an optional training course for those who have passed their driving test to help develop their driving skills further and build their confidence in every-day situations on the road.
What does pass plus include?
The Pass Plus driving course covers driving in the following circumstances:
In town
In adverse weather conditions
At night
On country roads
On dual carriageways
On motorways
There is no test at the end of the course, but you will be assessed throughout and will need to pass each of the aforementioned modules.
How much does Pass Plus cost?
The cost of a Pass Plus course varies between driving instructors but it is typically priced between £150 and £200 in the UK.
You certainly shouldn't pay much more than that, but it does depend on where you live and how long the course takes to complete.
See how much you could save on car insurance:
Haven't passed your test yet?
If you are learning to drive, car insurance will be included in the cost of your lessons and you'll be covered, but if you want to practice driving outside of lessons with your provisional licence in another vehicle, you will need to purchase your own policy to be able to drive legally on UK roads.
You can get affordable cover right now with a learner driver insurance policy, which is available for between 1 and 28 days - simply choose what suits your driving needs best. Get an instant learner driver quote today and get covered just for what you need.
Does Pass Plus lower your insurance?
It's widely accepted that the Pass Plus course will help you save money on your car insurance, and that was one of the purposes of the scheme when it was set up, but this hasn't necessarily proven to be true in recent years.
So, does Pass Plus make insurance cheaper? According to research done by Money Supermarket, the Pass Plus insurance discount is somewhat of a myth. It differs from person to person of course, but their data found that the average person saw no difference in their car insurance premiums whether they had completed the Pass Plus course or not.
This doesn't mean that it definitely won't have an impact on your premiums, as it certainly could if you are an inexperienced or young driver in particular, but there is no guarantee.
Read more: Car Insurance for New Drivers
Many drivers want to find out whether the cost of the Pass Plus driving course will be worth it in the long run – i.e. whether they will save the £150 to £200 they pay for the course through an insurance discount.
The simple answer is that it is uncertain, but it's worth noting that the latest research done by Money Supermarket suggests that it doesn't make a difference to the average driver's premiums and you are therefore unlikely to save £150 to £200 (the cost of the course) on your insurance.
However, if you shop around and find a provider that offers a discount to those who have passed the Pass Plus course, and it's the cheapest quote you've got after checking all comparison sites, then you may be in luck.
Pass Plus insurance discount: How much can you save?
According to the government, "you may be able to get a car insurance discount" when you complete Pass Plus lessons, but they admit that it "depends on the insurance company. Not all insurers offer Pass Plus discounts".
Some providers may offer some sort of car insurance discounts for those who have a Pass Plus certificate, so it's certainly worth shopping around.
One car insurance company that offers this type of discount is Churchill, which offers a 5% discount to drivers who have completed a Pass Plus training course.
See how much you could save right now:
Should I take the Pass Plus course?
You shouldn't take the Pass Plus course simply to lower your insurance; you should treat it as a way of enhancing your driving skills, and if you get a discount as a result of doing so, then great!
The Pass Plus scheme is a useful way of honing your driving skills and becoming a more confident driver, there's no denying that. You will be more comfortable in situations that your basic lessons won't prepare you for, you will develop your skills, and your chances of being involved in an accident should therefore decrease.
This may result in cheaper premiums eventually, as your chances of building a better no-claims bonus are increased.
But, if you take the course simply to get an immediate insurance discount, then you may end up being disappointed if you aren't able to find a provider that's offering a deal worth taking.
How to get the Pass Plus scheme insurance discount
The government's website says that you will need your Pass Plus certificate to get a car insurance discount once you've completed the course, and you will probably need to present it to the provider when getting a quote.
The process differs depending on the provider, so don't hesitate to contact them and ask whether they could offer you a Pass Plus insurance discount.
The best way to get cheaper car insurance
There are many ways to get cheaper car insurance in the UK, with some of the most efficient being to opt for black box insurance and to compare quotes from a variety of providers using a comparison site like Confused.com.
See how much you could save on car insurance with an instant quote:
Get your quote today using the button above, or head over to our related guides for more information on getting cheap insurance as an inexperienced or young driver.
---