Improve Your Credit Score for Cheaper Car Insurance
How much does credit affect car insurance?
---
---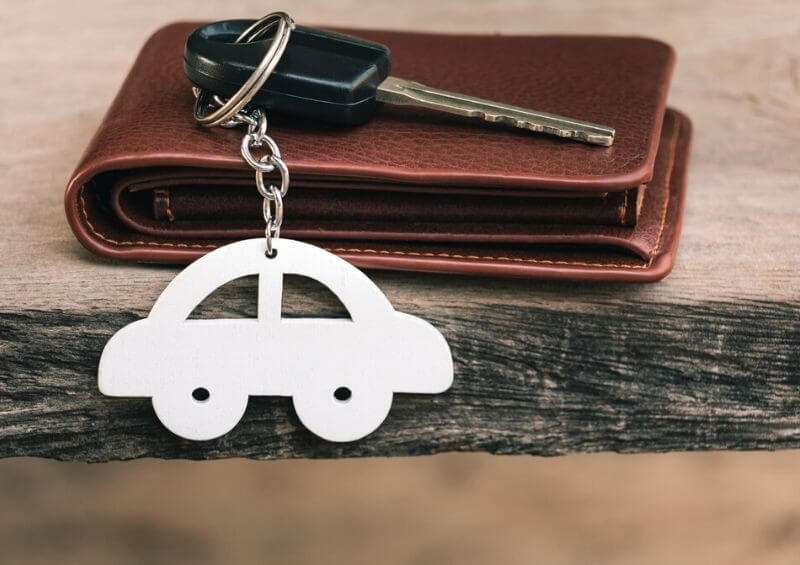 Most drivers are aware that their age, the type of car they drive, and any previous claims will have an impact on the cost of their car insurance, but very few realise that their credit score and credit history could also have a significant effect on the amount they pay for their cover.
The reality is that a poor credit status could increase the cost of your car insurance by up to 20%, but don't worry, there are also ways to help you improve your credit score to get cheaper premiums.
Does your credit score affect car insurance in the UK?
When you get a car insurance quote, the insurers will often conduct a credit search to help them determine how much your premiums will be, along with a combination of several other factors.
Industry statistics show that drivers with a poor credit rating are more likely to make a claim on their car insurance policy, which means that they are, on average, faced with higher premium charges than those with a better credit history.
Recent reports indicate that a poor credit score could increase the cost of your annual car insurance premiums by as much as 20%, and if you pay for cover in monthly instalments, it could also raise the amount you're charged in interest. You might even struggle to find an insurer willing to offer you a monthly payment plan in the future, as a result of the substandard financial picture painted by your credit report.
How to improve your credit score
First of all, it's important that you make sure all the information within your credit report is accurate, which you can do by getting your full, personal report for free from Checkmyfile - signing up is free for the first 30 days and a monthly fee of £14.99 will apply afterwards, but you can cancel anytime - Visit CheckMyFile here.
Once signed up, you can view the information within your Checkmyfile credit report and 'dispute' any inaccurate information that you notice. Doing so is crucial, as it could be that incorrect information that is negatively impacting your credit status.
Checkmyfile uses the four main UK credit checking agencies (Equifax, Experian, TransUnion and Crediva) to give you a detailed credit report. This gives you the chance to identify any incorrect information with four different credit score companies, rather than just one -ultimately giving you a better chance to improve your rating.
Read more: Checkmyfile – Why Use It to Check Your Credit Score?
After you've checked that all the information within your credit report is accurate, you can start looking at some more ways to improve your credit score.
Here are some tips to improve your credit rating in the UK:
Make all payments on-time and in-full (bills, credit card repayments)

Sign up to the electoral register (electoral roll)

Check your report regularly for inaccuracies

Close any unused bank accounts

Cut ties with any financial associates who may be negatively impacting your score

Deactivate inactive joint accounts

Use a credit card little and often to build a credit history (from a young age if possible)
As standard, some of the best online credit report sites will let you know what factors are negatively impacting your credit rating, and will then offer you free, tailored advice on how you could improve your credit eligibility.
Do car insurance quotes affect credit scores?
It's true that your credit score affects the cost of your car insurance, but does getting a car insurance quote affect your credit score?
According to Experian, one of the UK's largest credit reference agencies (CRAs), there will be a note made on your credit report every time an insurance company accesses it, but it will usually have no effect on your credit score.
Insurance providers typically conduct what's known as a 'soft' search, whereby the details of the search are only visible to you and the CRA, and it will disappear after 12 months. These credit checks generally have no negative effect on your credit eligibility.
But there are certain types of credit checks that can affect your credit score, known as 'hard' credit searches. For example, a 'hard' search will usually be conducted when you apply for a credit card, loan, or mortgage. This type of credit search will be visible to other lenders that check your credit report and could impact your future eligibility for loans, mortgages, and other forms of borrowing.
Car insurance for bad credit in the UK
There are still ways to get relatively cheap car insurance with bad credit, as long as you choose the right provider and policy for you.
Shopping around is crucial if you want to find the best and cheapest car insurance deal for your personal situation, as each provider is likely to treat your credit history with varying levels of significance.
Generally, it also helps if you:
Are an experienced driver

Have had no previous claims on your car insurance
To receive your car insurance quotes from a selection of over 100 trusted providers, including Churchill and Tesco Bank, head to Confused.com.
If you would like to know more about how credit scores and credit reference agencies work before diving into car insurance, browse our vast range of credit-related resources.
Related Articles:
How to Improve Your Credit Score
The Best Free Online Credit Report Site
---