Recover Your Excess: What is Excess Insurance?
---
---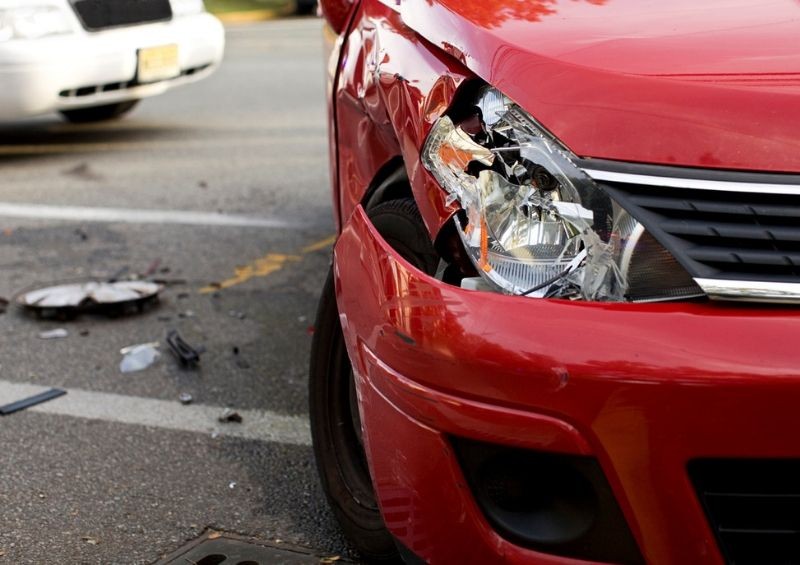 Most insurance policies include an excess, which is the amount you agree to pay towards a claim if ever you need to make one, and it can be quite a significant amount as explained in our full car insurance excess guide.
But with an excess insurance policy in place, you are able to recover any excess you pay towards a claim and receive the full pay-out without any deductions.
In this guide:
How does excess insurance work?
What types of excess insurance are there?
Car excess insurance pros and cons
How much does excess insurance cost?
What is excess insurance? How does it work?
Excess insurance – also known as an excess waiver – is a type of insurance policy that covers the cost of any excess you would be required to pay towards a claim on any other type of insurance that you have in place, such as your car insurance or travel insurance.
Therefore, if you want to claim after a car accident and your voluntary and compulsory excess totals £350, for example, you would be able to recover that £350 if you have excess insurance in place.
The best car excess insurance
It's important to shop around for the best deal when it comes to excess insurance, but why not start with ALA? They offer policies from just £20, with cover lasting 12 months and a claim limit of up to a huge £1,000.
No vehicle age restriction

No mileage restriction at the beginning of the policy

You can cover cars on lease, finance, or bought outright

Drivers of any age with fully comprehensive cover are eligible
If you are ready to find out more about the best car excess insurance in the UK, simply tap the button below to get your ALA excess insurance quote today!
Types of excess insurance
There are two main types of car excess insurance: single policies and lifestyle policies.
Single policy excess insurance
Single policy excess insurance covers the excess amount on just one of your insurance policies – your car insurance, for example.
Lifestyle policy excess insurance
Some people may want to get insurance that covers the excess on several different policies, which they are able to do with lifestyle excess cover.
Lifestyle excess insurance is a blanket policy that can cover the excess on your travel and home insurance, as well as your car insurance, for example.
It covers excess on all of the insurance policies specified within your agreement and is ideal for those who wish to cover multiple types of insurance.
Advantages and disadvantages of car excess insurance
Some of the advantages of car excess insurance include that it…
Cuts the cost of claiming

Lowers monthly premium charges (as you can set a higher voluntary excess)

Helps protect against significant hire car excess

Does not cost a lot if you shop around
As useful as it can be, there are also some possible disadvantages to excess cover, including:
It can be expensive if bought from a car rental company

It can sometimes cost more than you save

Some people may not need the cover (in hindsight)

There are sometimes conditions and exclusions
What does excess insurance cover?
Excess insurance covers both the compulsory excess set by your provider, as well as the voluntary excess chosen by you. This means that you are able to choose a higher voluntary excess resulting in cheaper monthly or annual premiums (but keep it affordable, just in case).
Excess on the following types of insurance policies are usually eligible for cover:
Car hire insurance

Pet insurance
It's also worth keeping in mind that there is usually a cover limit – which is the maximum amount your provider is willing to pay towards your excess. This amount usually ranges between £250 and £1000, depending on the provider.
What are the exclusions?
Similarly to car insurance excess itself, excess cover does not protect you from all eventualities. Each policy is different, but some of the most frequent exclusions include:
Excess over the cover limit

Incidents that occurred prior to the start of your policy

Excess that can be covered by claiming from a third-party (the at-fault driver, for example)
For more information about what your excess insurance covers and does not cover, contact your provider and they will be able to present you with your personal policy's details.
How much does excess insurance cost?
The cost of car excess insurance depends on a variety of factors and can fluctuate considerably between each policy and provider.
Some of the determining factors include the age of the car, the car's mileage, the risk of a claim, the excess amount, and so on.
Is it worth it?
Excess insurance is worth it for some, and not so much for others, depending on their personal situation. In order to determine whether excess cover would be worth it for you, it's important to weigh up your excess amount against the cost of a policy.
Would the cover be worth it if you needed to make a claim? Are you likely to make a claim during the term? Of course, it's easier to know whether excess insurance is worth the price in hindsight, but for a relatively low cost, it certainly seems well worth it for some.
Car hire excess insurance
Car hire companies are known to charge around £500-£1000 excess fees if the car is damaged while hired out. This substantial excess amount would be covered by excess insurance if you have a policy in place, meaning that those hiring a car should certainly consider purchasing cover.
Car hire companies themselves may offer excess insurance policies, but be wary of these as they can come with extortionate premium prices. Instead, opt for a specialist provider such as ALA for an affordable deal with an adequate level of cover.
Head over to our car insurance excess guide to find out more about the difference between compulsory and voluntary excess.
Related articles:
What Does Car Warranty Cover (and Exclude)?
---