A complete guide to bicycle insurance
---
---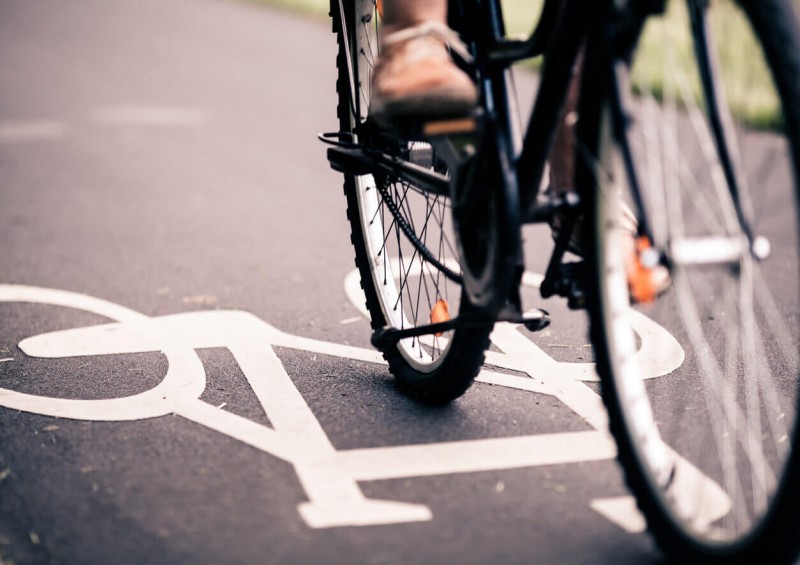 Most occasional bike users are happy to have their push bikes covered by their home insurance policy if this forms part of their contents cover, but if you're a regular cyclist, a competition cyclist or own a high-end, valuable bicycle, a more comprehensive, specialist bicycle insurance policy will offer you much better protection.
Here's all you need to know about this type of cover.
Bicycle accident statistics (UK)
The Royal Society for the Prevention of Accidents (RoSPA) reported that during 2018, in the UK alone, there were:
99 pedal cyclists deaths
4,106 pedal cyclists seriously injured
13,345 pedal cyclists slightly injured
The RoSPA estimates that "there could be two or three times as many seriously injured cyclists and double the number of slightly injured" that have not been reported and are not included in those figures.
Bicycle theft statistics
According to a Crime in England and Wales Survey for the year ending March 2020, a staggering 271,000 bicycles were stolen in a year and a bike is stolen in the UK every 90 seconds.
In addition to taking out push bike insurance cover to help recover your bike if it's stolen, you can add your bicycle to The National Cycle Database for free which is a Police-approved, bicycle marking and registration scheme.
It goes without saying that you should also make sure your bike is always secured with a strong, insurer-approved bicycle lock.
Is my bike insured?
If you have home contents insurance it's possible your bicycle may be covered, but is by no means guaranteed as bike cover is not automatically included in standard home contents insurance policies.
You should check with your home insurance provider whether your insurance provides bicycle cover and if so, check exactly what is covered.
Some contents insurance providers will only pay out if your bicycle was securely stored but stolen from your home, or for accidental damage. You will usually need to take out additional cover to protect your bike when it's outside of your home boundaries.
If you own a high-value bike, make sure your insurer is aware of it's value and that the full value is covered by your policy and if it isn't, find out how much additional cover will cost.
You should compare bicycle insurance before paying for additional cover with your existing insurer and check the excess payable should you make a claim.
Note: Pushbike insurance will only cover you so if anyone needs to borrow your bike, you will need to add their name to your insurance policy.
Do I need insurance for my bicycle? Is bike cover a legal requirement?
No, and no.
Cycle insurance isn't a legal requirement in the UK; you can ride a bicycle on any public road without insurance.
While bicycle insurance isn't mandatory in the UK, if your bike is worth more than the excess payable on an insurance policy or you cycle on public roads regularly, then it's probably best to get it insured.
Also, if you have to leave your bicycle in a public place regularly, even with a strong lock, it is still vulnerable to thieves and should be insured if it's worth more than any excess.
Note: If you injured someone when using your bike, whilst it isn't common or easy for a third party to prove liability, an injured third party could make a claim directly against you for any damage or injuries caused to them or their property. Specialist cycling liability insurance can provide cover for the costs of any successful public liability claims made.
Can I insure my bicycle?
Yes, you can either make sure this is covered by any home contents cover you may already have or if it isn't, seek a quote from your current insurer for full cover against accident or theft, whether you are at home or out and about.
Most home contents policies do not provide cover for when you and/or your bicycle are outside the boundaries of your home, so if you regularly leave your bike in a public place, separate bicycle insurance is a good idea.
If you have a high-value bicycle, check what your home insurer's single item limit is and if this is much lower than the value of your bike, you should seek to take out specialist pedal bike insurance.
Are bicycles covered under homeowners insurance?
Not always, no, so you should check whether your cycle is covered as standard under your policy and if it isn't, get a quote for cover from your existing insurer and compare quotes with other cyclist insurance companies for the best deal.
Why is bicycle insurance so expensive?
Insurance for cyclists can be more costly than you'd expect because it's so easy to steal a bike and statistics show that a huge volume of bikes are stolen in the UK every year. There are actually more bicycle thefts than there are car thefts, which pushes up the cost of bicycle theft insurance cover.
If you're an occasional cyclist who never leaves their bike in a public place, you can usually get cheap bicycle insurance cover under your home contents policy as standard, but check the cost of your bike and make sure the value is fully covered with your insurer.
If you're a regular cyclist who very often leaves your bike in a public area (albeit securely), then you should shop around for the best bike insurance deals online and compare quotes before deciding which insurer to use.
Is bike insurance worth getting?
Yes, cycle insurance is definitely a good idea if:
You regularly cycle out and about
You regularly leave your bicycle in a public place
Your bike is worth more than the excess payable on an insurance policy
You live (or work, if applicable) in a high crime rate area
What exactly does bike insurance cover (are there any optional extras?)
Most standard types of bicycle insurance include cover for your bike against:
Theft
Malicious damage
Accidental damage
Bike insurance can cover the cost of:
Replacing accessories, kit / clothing
Bicycle replacement
Replacement bike hire
Most bike insurers offer optional extras like:
Cycle rescue
Public liability
Cover abroad
Personal accident
Third party liability
Legal expenses
Race and compete
The majority of cyclist insurers provide:
Push bike insurance
Mountain bike insurance
Road bikes insurance
Folding bikes insurance
Chainless bikes insurance
Electric bicycle insurance
What is not covered?
Like all insurance policies, there are certain factors that can make your insurance policy void in the event of a claim on standard policies, including:
An accident if you were drink or drug cycling
Leaving your bicycle 'abandoned' (for usually more than 24 hours)
Theft if you did not take measures to properly secure your cycle (and quick release wheel if applicable)
Using your bike for employment or financial gain (i.e. deliveries)
Any damage or loss without proof of ownership
Aesthetic damage (dents, scratches, etc) if the bike is still useable
Accessory/tyre damage unless your cycle was damaged too
Note: Check the small print of your policy for any exemptions where insurers could refuse to pay out. The Guardian reported about a cyclist whose claim was initially refused by the insurer because his bike wasn't "locked to a fixed structure", despite the bike being in a secure and alarmed communal bike store for the block of flats where he lived. The insurer also claimed, initially, that the communal bike store was a "public place". The claimant was eventually successful with his claim after involving the Financial Ombudsman, but it wasn't an easy [bike] ride!
Does bicycle insurance cover the tyres?
Most bike insurance policies will cover the cost of damage to tyres if your bike was damaged at the same time.
Note: If your cycle has 'quick release wheels', insurers very often require an approved lock to be fastened not only through your frame but also any quick release wheels to honour any claim.
Related guides
---