Car Insurance Claims for Injured Cyclists Rise
Covid-19 leads to an increase in claims.
---
---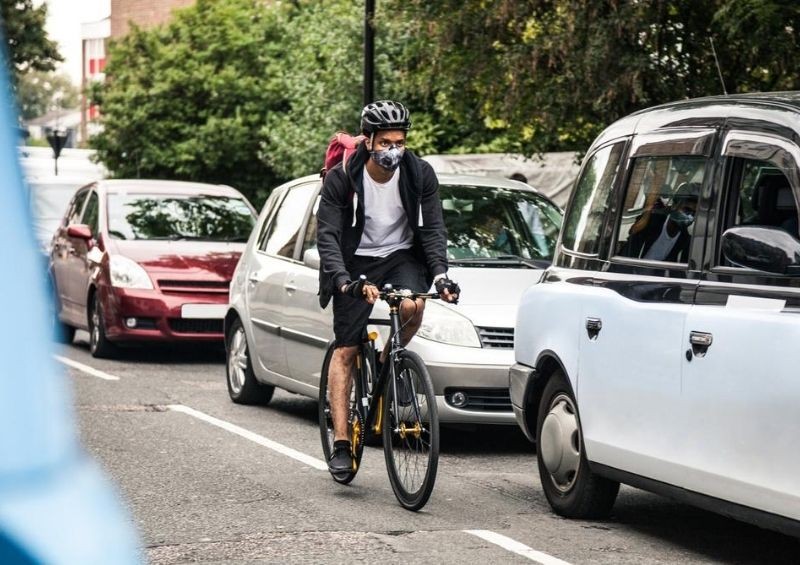 Thousands of people took more walks or dusted off their old bikes during the months that Coronavirus (Covid-19) caused a lockdown in the UK, but insurer More Than has reported that (despite a drop in premium costs) this has unfortunately led to a spike in car insurance claims for personal injury to cyclists, motorcyclists and pedestrians.
Here, we explain the increase in claims, whether your car insurance covers accidents with bicycles, and what happens if you hit a pedestrian with your car in the UK.
Car insurance claims relating to cyclists and pedestrians increase
Data from More Than has shown that motor insurance claims relating to injured cyclists, motorcyclists and pedestrians have doubled from an average of 10% of claims to 20% in the last few months.
More Than stated that the reason for this increase is likely to be down to the fact that so many more cyclists took to the road during lockdown as a way of keeping fit and avoiding public transport while social distancing measures were in place.
However, as traffic levels and vehicle usage increase again with many commuters returning to work, drivers are being urged to be mindful that there will be more cyclists riding on busy roads.
GlobalData has estimated that around 1.3 million bikes were purchased in the UK during the Coronavirus pandemic, with Brits hoping to maintain a level of fitness (as gyms and leisure centres were all closed) and avoid catching or spreading the virus on public transport.
The UK government is also encouraging cycling as a method of reducing obesity levels in the country and recently launched the 'Fix Your Bike' voucher scheme, which gives members of the public a voucher worth up to £50 towards the cost of repairing their bike.
What has been said?
Gareth Davies, head of car insurance at More Than, said that "Bike sales have boomed during lockdown as Brits are looking to stay active and avoid public transport, but unfortunately, our data shows this has prompted an increase in car insurance claims for injured cyclists".
He continued to warn drivers, saying that it is "really important to take extra precautions now that there are more cyclists on the road. Indicate clearly and give yourself and cyclists plenty of space to manoeuvre so that, if anything unexpected occurs, there is more margin for error".
"For cyclists, please wear a helmet and bright or reflective clothing – it could save your life".
Does car insurance cover bicycle accidents?
If you are driving and hit a cyclist, it's likely that your car insurance will cover any damages done to their property and personal injuries caused, as long as this isn't excluded within your policy. It does, however, depend on the type of policy you have.
If you collide with a cyclist, it's important that you let your insurer know immediately (providing everyone is safe and emergency services have been called if necessary). It may increase the cost of your premiums, according to insurer Go Girl, but your policy could become invalid if you fail to inform them of any incidents, so it's always worth doing so.
Read more: Car Insurance After an Accident or Claim
What happens if you hit a pedestrian with your car in the UK?
Pedestrians do not always have right of way in the UK, but generally speaking, if a driver should have anticipated that a pedestrian may step onto the road, they must drive with appropriate caution – i.e., slow down. If they do not, they may be deemed at-fault.
Of course, each situation is different, so every case will be treated individually by your insurer.
Whether or not your car insurance provider pays out after a collision with a pedestrian depends on a variety of factors, including the level of cover you have, whether it was your fault, the circumstances surrounding the incident, and the proof available (dash cam, CCTV or mobile phone footage, for example) to prove who the at-fault party was.
Find out more in our full guide: What Happens if You Hit a Pedestrian With Your Car?
Cheap car insurance at Compare UK Quotes
If you feel that you might be paying too much for your car insurance, or your policy doesn't provide you with enough cover, it's important that you switch providers in order to find a better deal for your personal situation.
Get your car insurance quote with us here at Compare UK Quotes by tapping the button below:
Or, for more information on all-things car insurance, be sure to read our related guides:
---