The Cost of Car Insurance Drops Amid Coronavirus
But experts suggest prices could soon increase.
---
---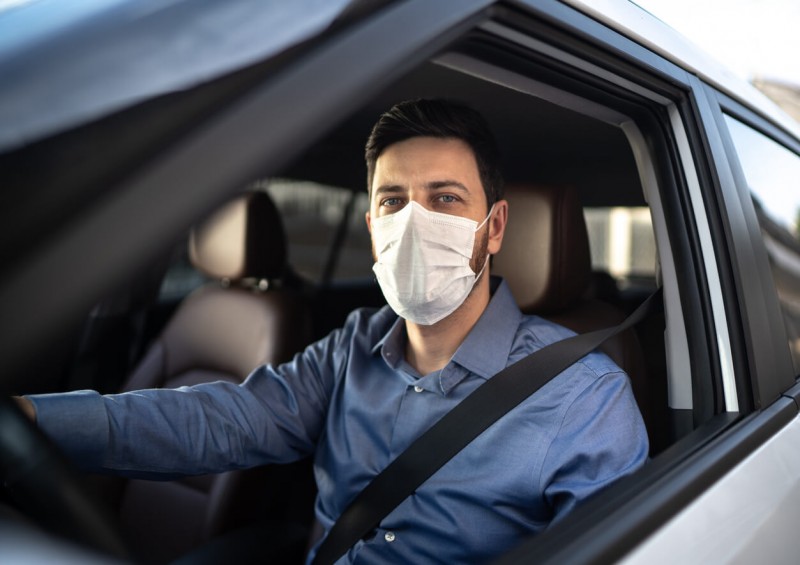 The average cost of car insurance in the UK has plummeted amidst the Coronavirus (Covid-19) pandemic, as people have been forced to stay indoors, work from home and avoid most forms of social contact since March 2020.
But as the UK eases its lockdown restrictions, could we see car insurance prices rise once again in the coming months?
Car insurance prices: The biggest decline for over two years
Car insurance prices recently recorded the most significant quarterly decline for over two years, largely due to the fact that Coronavirus swept the nation and changed the way we live our lives.
According to Confused.com, the cost of a typical car insurance policy has dropped by 5% over the past three months and 2% over the past year. The average cost of annual car insurance is now £770 according to the new data, marking the first time this figure has been below £800 for over a year.
Of course, the true average cost of car insurance is difficult to calculate and varies depending on which source you get your data from, but this does give us an indication of how the market has changed in recent months.
Read more: How is Car Insurance Calculated?
Towards the back end of 2019, car insurance prices averaged at around £815, so the "sharp drop" in traffic levels seems to have affected the industry significantly, according to Louise O'Shea, CEO at Confused.com.
This is likely due to the fact that the risk of road traffic accidents would have fallen considerably as less people took to the roads, as Ms O'Shea explained: "The UK going into lockdown caused a sharp drop in traffic levels, which means the risk of high claim pay-outs has been lower for insurers over this period".
During a time of such uncertainty, distress and frustration, reduced insurance costs will have been a welcome relief to many in the UK.
You might like: Coronavirus – Financial Help for Employees or Self Employed Workers
The Confused.com data found that car insurance costs dropped in almost every region of the UK during the last three months, with the most significant change being in Central London, where premiums are now 6% cheaper than they were 90 days ago.
Potential price rises
As the UK begins its journey back to normality and people return to work, will we see car insurance costs increase towards the end of 2020?
Louise O'Shea of Confused.com seems to think so, warning that "prices will change further as insurers continuously readjust to the situation", with lockdown restrictions easing and people travelling more.
It seems that we may experience a sharp increase in costs, just as we recently saw a sharp decrease in the price of cover.
Read more: Car Insurance Costs Could Rise After Coronavirus
New drivers still face more expensive car insurance premiums
The new data from Confused.com also highlighted the considerable divide in premium costs between different age groups, as new drivers could be required to pay over a thousand pounds more than experienced motorists.
The figures show that 18-year-old drivers could pay up to £2,134 for cover and 21-year-olds pay an average of £1,525 per year. In contrast, 36-year-old motorists pay an average of £631 for car insurance, while 67-year-old drivers face average premiums of just £460.
Warning against car insurance loyalty
In order to avoid paying too much for your car insurance, Ms O'Shea reiterated that it is "important to shop around" before committing to a policy or a provider – a sentiment that we often preach – as the costs can vary considerably between each company.
Staying loyal to an insurance company is very rarely a good idea, as "some insurers are still asking their loyal customers to pay more year-on-year, which isn't necessarily justified if their circumstances remain the same".
Rather than automatically renewing your cover, make sure that you shop around and get car insurance quotes from a variety of providers before settling for a policy.
If you have noticed an unexpected increase in your premiums, our guide may be able to help you: Why Has My Car Insurance Gone Up?
Car insurance at Compare UK Quotes
To find out how much you could save on your car insurance, get a quote with us here at Compare UK Quotes by tapping the button below:
For more information on car insurance and how you could get cheaper premiums, check out our related guides:
Get Cheap Car Insurance Quotes
How to Get Cheaper Car Insurance
---