Common Reasons for Void Car and Home Insurance Revealed
---
---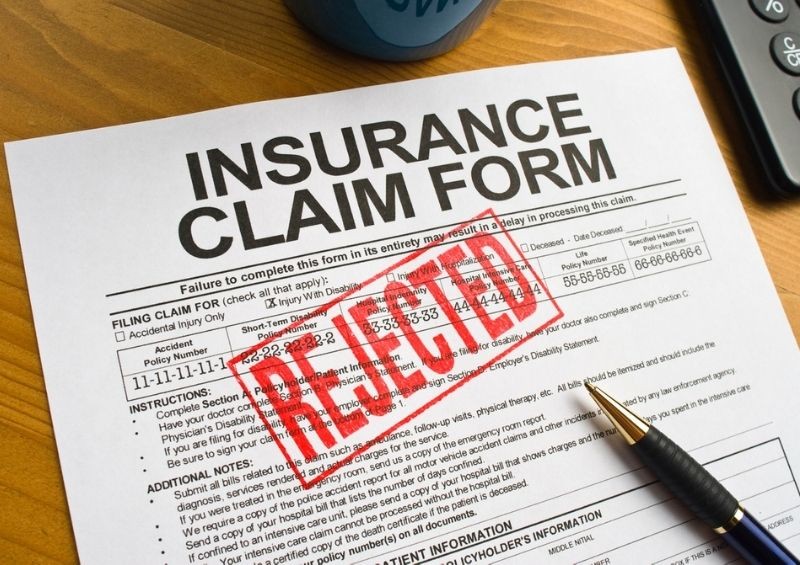 A void home or car insurance policy can be a seriously nasty surprise, particularly if you only find out that your cover is invalid when you try to make a claim.
Unfortunately, your home and car insurance can become void in various ways, and many people aren't aware of the most common reasons, leaving them in a sticky situation when they need to claim on their policy.
To help you prevent the disappointment of your car or home insurance being voided, MoneySupermarket has usefully revealed the most common mistakes that lead to invalid policies.
What can void car insurance?
Your car insurance can be voided in many ways, including:
Lying to your insurer
Failing to update your details (such as your occupation)
Someone other than you and any named drivers using the vehicle
The vehicle not being kept to a roadworthy condition
Failing to inform the insurer of any accidents
Underestimating your annual mileage
Having the wrong class of use
Certain modifications that haven't been mentioned to your provider
You may be familiar with many of these, but there are also certain ones that policyholders are commonly unaware of.
According to research conducted by MoneySupermarket, the top five ways of unknowingly voiding your car insurance are:
Driving with a pet unrestrained on a passenger seat (21%)
Getting a new job and failing to inform your provider (19%)
Failing to inform your insurer of an accident that damaged your vehicle (14%)
Moving homes and not letting your insurer know (9%)
Under- or over-estimating your annual mileage (9%)
The percentages above refer to how many people were not aware of it invalidating their insurance.
If you want your motor insurance to remain valid, you should avoid doing any of the above.
A void car insurance policy is never a pleasant surprise, so for more information on what your insurance covers and excludes, you should re-read your policy's terms and conditions, and if you're still unsure, contact your insurer directly.
What modifications void car insurance?
One of the main ways a car insurance policy becomes void is through certain vehicle modifications.
Some modifications can increase the cost of your car insurance and even invalidate the policy, such as changes made to the vehicle's:
Engine
Wheels
Spoilers
Bodywork
Exhaust
There was even a story about a reverend in the UK who was told that her insurance could become void due to the religious stickers on her car.
If you find out that your car insurance is void after an accident, you won't be able to receive a pay out and will need to fork out your own cash to cover the cost of damages.
There are other modifications that won't affect your car insurance negatively and could even be seen as a positive safety feature in the eyes of providers, including tinted windows (within the legal limits), security alarms, immobilisers and parking sensors.
It varies between providers, however, so you should always contact your car insurance company before modifying your vehicle.
Is car insurance void in snow?
If you drive during a red weather warning – i.e. strong winds, snow or heavy rain – your car insurance is not automatically voided.
You should avoid driving when possible during hazardous weather conditions, of course, but you will still be covered if you have no other choice but to take to the road.
Read more in our full guide: Can Red Weather Warnings Void Your Car Insurance?
What can void home insurance?
Home insurance claims (buildings insurance, contents insurance or combined policies) are generally less common than car insurance, but there are also many things that can invalidate your cover – including something as nonchalant as posting an Instagram photo while on holiday.
According to MoneySupermarket, the top five ways that people void their home insurance without realising are:
Leaving a window unlocked when no one is home (31%)
Posting photos on social media while on holiday (25%)
Putting your home up for sale without informing your provider (20%)
Making major changes to your home or renovating it without letting your insurer know (17%)
Leaving a door open when leaving the property (16%)
You might like our full guide: What Can Invalidate Home Insurance?
What has been said?
Kate Devine, an insurance specialist at MoneySupermarket, said: "It's always important to make sure you understand the key provisions of your home and car insurance policies to ensure you're not caught short.
"Our research shows that acts that might seem innocuous, such as posting a holiday snap online or driving with your dog in the passenger seat , could void your home or car cover and that many Brits are unaware this is the case".
You should always familiarise yourself with your policy's terms before signing on the dotted line, and then re-familiarise yourself to make sure that you don't accidentally invalidate your car or home insurance through an "innocuous" act, as Devine mentioned.
Compare insurance with Compare UK Quotes
If you find that you don't have a sufficient level of cover for your needs while re-familiarising yourself with your car or home insurance policy, you should shop around for a better deal by comparing quotes.
To compare car insurance quotes, simply tap the button below:
Or, to get cheap home insurance quotes, head over to Confused.com:
For more advice and information, be sure to check out our related guides:
---