Company Car Tax Explained
---
---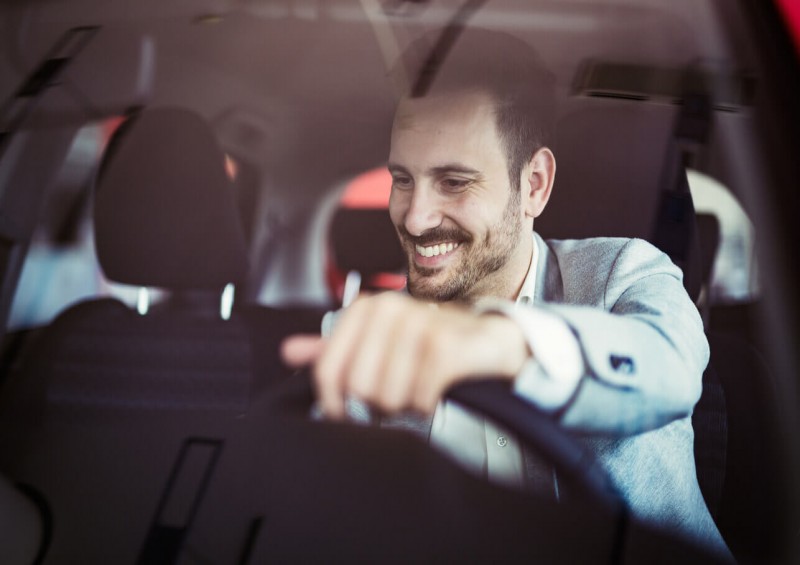 Being able to use a company vehicle is often seen as an appealing benefit to employees, but when you calculate the tax implications of a company car, is it really saving you money?
Contrary to popular belief, a vehicle provided by your employer is not a free gift and you will have to pay company car tax, so it's important to weigh-up whether or not it's worth it before agreeing to the job perk.
How does company car tax work?
Thousands of employers around the UK offer company cars as an additional incentive, benefit or perk on top of your salary, which is why it's considered a taxable benefit-in-kind (BIK).
What is benefit-in-kind tax? BIK tax is applied to employees who receive extra benefits from their employer, such as company cars, childcare vouchers or private healthcare expenses.
Read more: What is BIK Tax?
When you receive a company car, its value is added to your total salary to form your taxable income. This means that company vehicles can unfortunately increase the amount of tax you are required to pay, particularly if you're on the borderline between income tax bands or thresholds.
The value of your company car could push you into the higher income tax band, which would lead to a sharp spike in how much you're taxed.
The income tax thresholds are categorised as follows:
| | | |
| --- | --- | --- |
| Income tax band | Income | Tax rate |
| Personal Allowance | Up to £12,500 | 0% |
| Basic Rate | £12,501 – £50,000 | 20% |
| Higher Rate | £50,001 – £150,000 | 40% |
| Additional Rate | £150,000 + | 45% |

For example, if you earn £12,000 a year as a salary, you would usually have no taxable income, but if you have a company car worth £12,501 or above, you will then be subject to basic rate tax at 20%.
The same goes for higher earners – if you earn a £48,000 per year salary and your company car is worth anything above £2,000, you will be taxed using the higher tax rate of 40%.
How to calculate company car tax
So, how much tax do you pay on a company car? The amount you pay in company vehicle tax depends on a variety of factors, including:
Its CO2 emissions
Its make and model
The value of the car (list price)
Whether it's petrol, diesel or electric
How regularly you use the vehicle and for what purposes
Your employer is required to provide a P11D form to HMRC specifying your expenses and benefits, which includes the 'P11D value' of the car (its list price). The CO2 emissions are then calculated and an appropriate amount is added to work out the amount you are required to pay in company car tax.
If you drive a van for work purposes, be sure to read our full guide to van tax.
Company car fuel tax – there is a difference!
Many employers will also cover the cost of fuel on many company cars, but bear in mind that this is taxed separately.
An employer paying for your company car and its fuel may initially seem like a nice gesture and an appealing work incentive, but it can lead to further tax charges in many cases.
The figures can get complicated, so to calculate exactly how much you'll pay when it comes to company car taxation, be sure to use the Government's online calculator.
Company car tax on electric cars
The environmental benefits of electric cars are well-known, but they are now also set to offer considerable tax advantages when they're used as company vehicles.
From the 6th of April 2020 until the following tax year (5th of April 2021), fully electric vehicles will be exempt from Benefit-in-Kind tax – a drastic drop to 0% from the current 16%.
Considering some high-emission vehicles will be paying as much as 37% in BIK tax, this could save those using company cars a significant amount of money.
You might like: Saving on Company Costs
The 0% rate will increase to 1% in 2021-22 and then 2% in 2022-23, but the tax savings will still be impressive. What happens after then? It's currently under review and will be announced nearer the time, according to the Government.
Read more: Electric Cars – Are they Worth it?
Examples of how electric vehicles can save money on company car tax
Here are a few examples of how much company car drivers will save on BIK tax in 2020-21 compared with 2019-20:
| | | | | |
| --- | --- | --- | --- | --- |
| Vehicle | P11D price | BIK tax 2019-20 | BIK tax 2020-21 | Saving |
| Tesla Model 3 | £56,435 | 16% (£1,806) | 0% (£0) | £1,806 |
| BMW 330e M Sport | £39,925 | 16% (£1,278) | 10% (£799) | £479 |
| Volvo XC90 | £66,975 | 19% (£2,545) | 13% (1,741) | £804 |
Company car tax – Should you choose a petrol or diesel vehicle?
Diesel vehicles generally have higher CO2 emissions than their petrol equivalents, which is why their BIK tax is typically 4% higher. For example, a petrol vehicle charged BIK tax at a rate of 16% would pay 20% if it was a diesel.
It's worth noting, however, that diesel cars are known for being more fuel-efficient, so it's possible that the costs could balance out in time.
If you're given a choice between a petrol or diesel vehicle, working out how often you drive and the mileage you're going to be doing should give you a better idea of which option would work out as the more financially favourable one.
Which is better: A company car or car allowance?
Due to the potential tax drawbacks, a large proportion of companies now offer a choice between a company car and car allowance.
A car allowance provides you with more freedom, as you can choose your own vehicle, but there are pros and cons to both perks.
Your car allowance is added to your salary and is therefore considered when calculating your income tax, so it could push you over the next tax threshold. Going into the higher tax bracket could see your income tax bill soar from 20% to 40%, or 40% to 45%, for example.
Talk to your employers about your options, because the option best suited to you depends on your personal situation.
Paying tax on company cars
Being offered a company car can be a great benefit, but it's important that you weigh-up your options to determine whether or not it will really save you money in the long-run before you sign on the dotted line.
Of course, there's every chance that it won't affect your tax obligations too much, in which case it would be a highly advantageous perk. But, if the company car's value would push you into the next tax bracket, it may be worth exploring the other, cheaper options available to you.
For more articles like this, see our related guides:
---